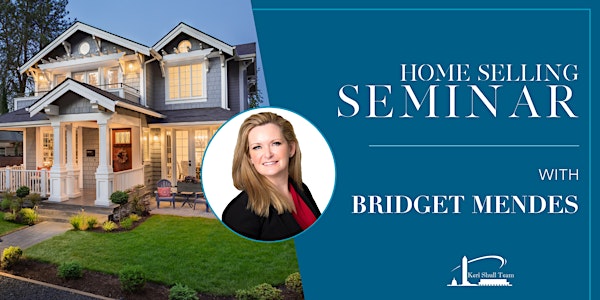 Virtual Home Selling Seminar: Best Tips to Sell Your Home for More
Sell your home faster, for a better price, and with less stress -- let DC's top real estate team teach you how!
About this event
Right now, more people than ever are worried about how to get the most money when selling a home. Luckily for you, the expert agents of the top-selling team in the Washington DC area are here to teach you how to have the best possible home sale!
Here are some of the things that you will learn in this free seminar:
How to know the right time to sell your home
The right strategy for pricing your home to sell
The power of off-market home sales
How to market your home to as many buyers as possible
And much more!
This free seminar is a great way to learn how to get the best possible price for your home while saving time and hassle — so click the button over the side to reserve your seat today!
For the past few months, the real estate market has been in an unprecedented position. Buyer demand has remained high, but the inventory of homes for sale has been low — which means that homes are selling quickly and for great prices!
As a result, now is the perfect time for homeowners to get the most amount of money when selling their homes. Despite this opportunity, however, some people are still nervous about maximizing their home's value.
For a lot of homeowners, selling a house can be a drawn-out, stressful process -- only for them to end up getting less for their home than they wanted! Luckily, it doesn't have to be this way...because we want to show you how to sell your home faster, for a higher price, and with absolutely no unnecessary stress! Our exclusive Home Selling Seminar is designed to teach you 7 things that you need to know in order to get more for your home, no matter what else is going on in the market. , a top agent on our team, will be leading this seminar.
The Keri Shull Team is the top-selling real estate team in the entire Washington, DC area. We help hundreds of families each year get top dollar for their homes because we use cutting-edge techniques to attract buyers, price homes correctly, and negotiate the best possible deal. And now, we are going to share that expertise with you in this free seminar!
This is a virtual seminar.