POETRY CONTEST Virtual Holiday Book Festival, Sat. 11.28.2020. Community Library Mississippi Goes Virtual. Live Zoom. SPELLING BEE below.
About this Event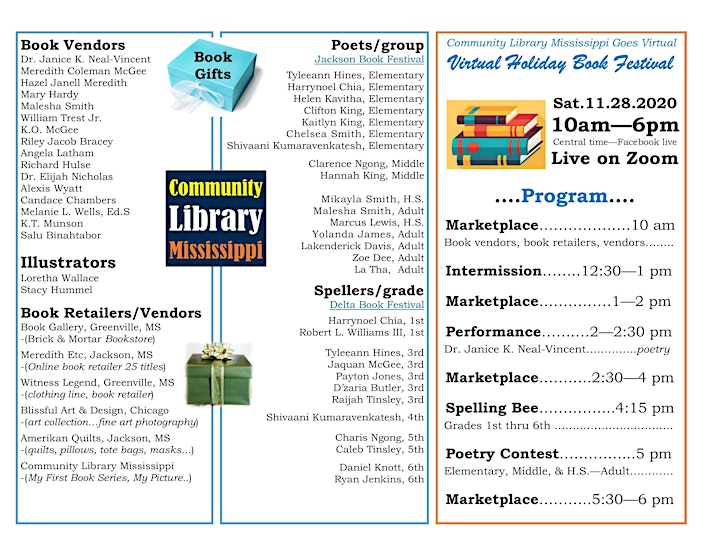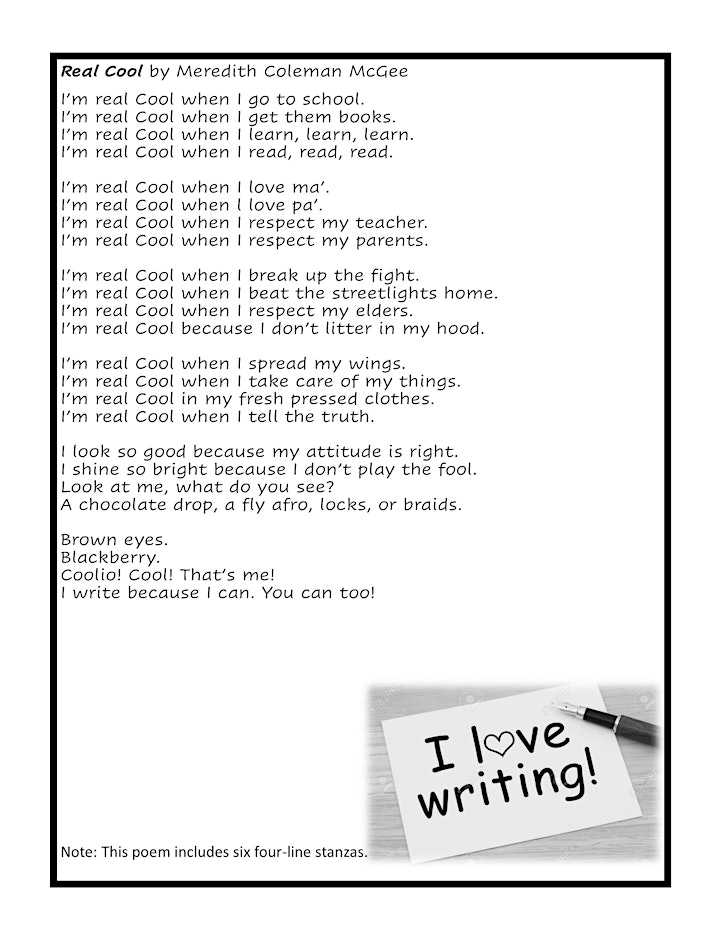 Real Cool poem by Meredith Coleman McGee include six -6 (4-line stanzas)
Separate registration for Spelling Bee contestants below:
One-1 stanzas (at least 4 lines) is required for elementary school age contestants
Two - 2 stanzas for Middle School Contestants
Two - 2 or more stanzas for H.S. and adult contestants.
Poems written by H.S.& Adult poetry contestants may contain different stanzas types such as Couplet (2 lines) or Triplet (3 lines) stanzas.
Published poems by H.S./Adult contestants are acceptable .
Practice makes perfect.
Contestant Prizes 1st place trophies, 2nd place trophies, 3rd place prizes...
CONTESTANTS must present original poems which he or she authored.
An email will be sent to registered participants prior to the POETRY CONTEST via ZOOM 4:45 PM. Please log in early.
Please wear a name tag so judges can write your name on the score cards.
Practice your poem. Contestants will be judged on stage presence, clarity...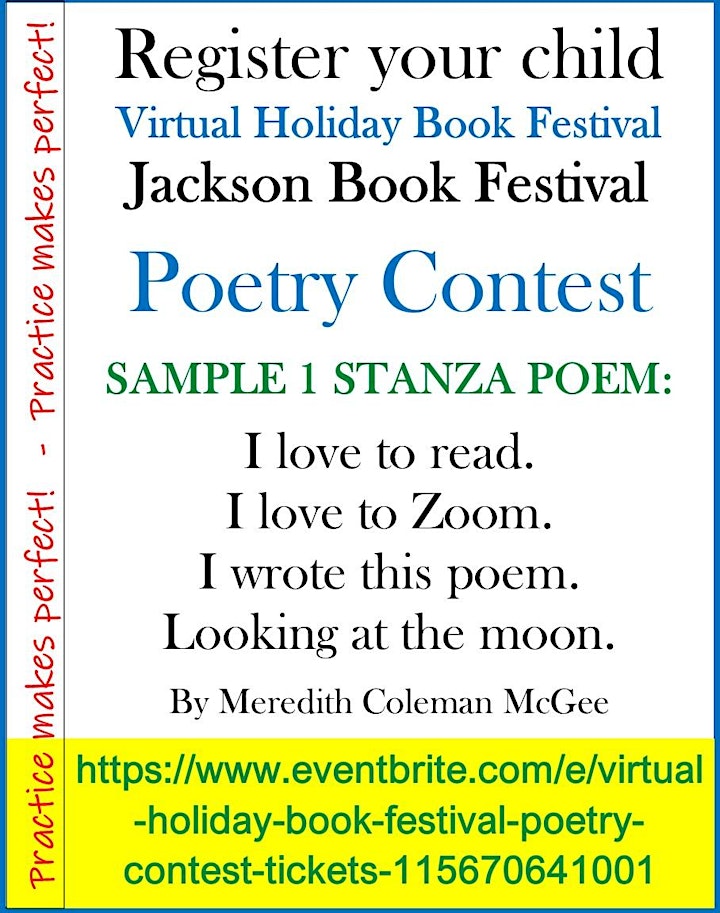 Children in 1st through 6th grade can compete in both the POETRY CONTEST & the SPELLING BEE.
The SPELLING BEE is hosted by the Delta Book Festival at 4:15 PM. Log on at 4:00 PM.
Send the child's name and grade to communitylibrary.ms@gmail.com
Call or text 1-662-820-5047 child's name, grade, and email address.
Practice spelling and reciting words... Common Core master spelling list -- PDF files
Spelling Bee 1ST thru 6TH GRADE Master SPELLING List Below: click - open - study
1ST thru 6TH GRADE Master SPELLING List Below:
1st grade master link 1ST grade master spelling list practice
2nd Grade Master Spelling list 2RD Grade
3rd Grade 3RD Grade
4th Grade 4TH Grade
5TH Grade 5TH Grade
6th grade Master spelling list 6th grade spelling list
https://www.facebook.com/events/298884774759440/ DELTA BOOK FESTIVAL FACEBOOK event.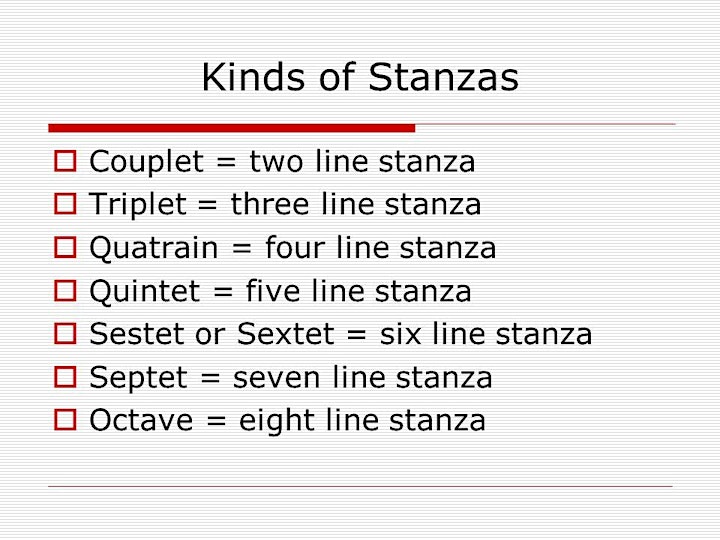 Virtual Holiday Book Festival - Oral Spelling Rules - All the best spellers - Happy Holidays! Spelling Bee Organizers: Mary Hardy, Lynette Stafford, and Cynthia Buggs