Virtual Happy Hour w/ Felicia Davis & Sonia Jackson Myles

Wednesday, May 11, 2016 from 6:30 PM to 7:30 PM (EDT)
Event Details


Take The Lead Presents: Virtual Happy Hour series, seeks to change
the narrative from problems to solutions through thought leadership.
May Power Hour: Leadership & Sisterhood
Tune in on Wednesday, May 11th at 6:30 pm ET when we'll be joined by special guest host Felicia Davis (CEO of Joyful Transformations and Leadership Ambassador with Take The Lead) as she sits down with Sonia Jackson Myles, Founder of The Sister Accord Movement.
Felicia and Sonia will chat about skills they picked up along the way as corporative executives to help other women achieve their dreams, what sisterhood really means, and why it's so important to have a clear leadership brand. Join us and map out your personal leadership development goals while you listen!
---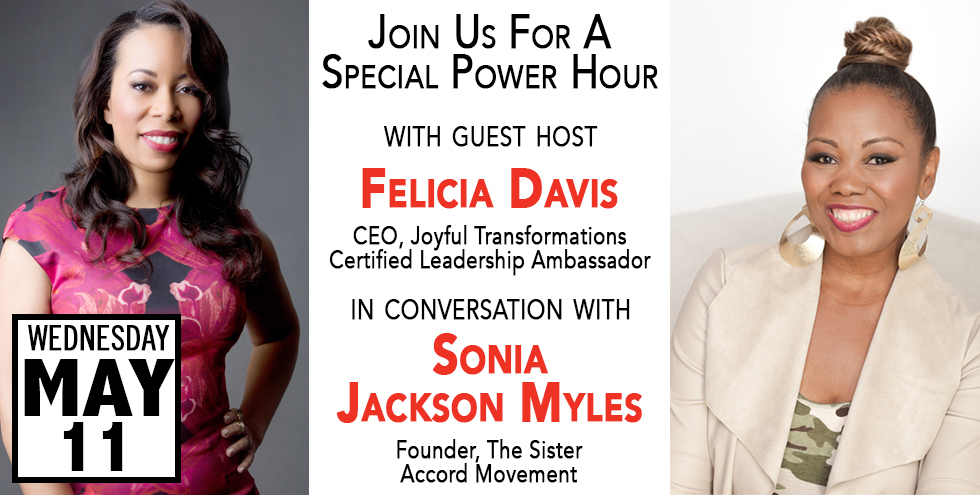 ---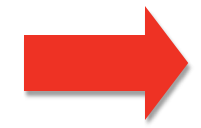 MORE ABOUT FELICIA DAVIS
Felicia Davis has extensive expereince in career development and uses Take The Lead's 9 Leadership Power Tools to help Women make their value visible so that they can get the recognition, respec, and compensation they deserve.
Felicia is a former HR Executive with more than 20 years of leadership experieince.  Her knowledge skills and expertise have been leveraged by many companies such as odak, NCR, Manpower, Vistage, T-Mobile, and The City of Phoenix just to name a few.  As CEO of Joyful Transformations, she is an award-winnign leadership consultant, speaker, and author.
Known for her ability to discover the untapped potential others, Felicia helps women become value-driven thought-leaders with impeccable communication and leadership skills. These skills translate into scalable leadership brands that get them recognized, respected, and rewarded for their results. Felicia has been recognized as a Quiet Hero in the community for her philanthropic endeavors and was recently honored as a Woman of Excellence by the National Council of Negro Women. Felicia is the author of "The Leadership Mastery Formula: Create an Authentic Brand that Gets You Noticed, Known & Called Upon!" as well as several articles on leadership and personal branding. Surprisingly, she turned down an invitation to be on the Oprah Show and admits that she has an obsession with books, fashion, and gummy worms!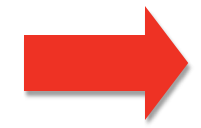 MORE ABOUT SONIA JACKSON MYLES
Sonia Jackson Myles, Founder, The Sister Accord Movement & Author, "The Sister Accord: 51 Ways To LOVE Your Sister" Sonia is the mother of Kendall, age 18 and Jordan, age 17. She is married to Kenneth A. Myles. Sonia is a native of Saginaw, MI. She graduated summa cum laude from Florida A&M University (FAMU) with a BS in Business Administration (1989) and an MBA in Marketing (1990). Before launching her Sister Accord business full-time, Sonia was an executive in Corporate America with over 20 years of experience. She has worked for Ford Motor Company, The Gillette Company and The Procter & Gamble Company. Her last corporate role was as P&G's Director, Global Packaging Purchases, where she managed $6B in spend.
 Sonia was named one of Essence Magazine's "Women of Power" in 2008, Bloomberg Report's "History Makers" in 2009, Trumpet Award Foundation's "Women in High Heels" in 2010. Sonia was inducted into FAMU's School of Business and Industry's Hall of Fame in 2011, and was named one of Black Enterprise Magazine's Top Executives in Marketing & Advertising. In 2012, Sonia was named one of FAMU's 125 Outstanding Alumni, in celebration of the University's 125th Anniversary, and was awarded The Gillette Legacy Award. Sonia was nominated for a 2013 NAACP Image Award, in the Debut Author category, for her book, The Sister Accord: 51 Ways To LOVE Your Sister.
Sonia is the Founder, President & CEO of The Sister Accord Foundation, which has 3 areas of focus: Educating girls and women, Enlightening girls and women of the Power of Sisterhood and Eradicating bullying and violence against girls and women. She currently serves as the Chair for FAMU's School of Business & Industry's Advisory Board and was recently appointed to the FAMU President's Alumni Advisory Board for Athletics. Sonia is also on the Board of Directors for The Impact Young Lives Foundation, which supports leadership development for youth in S. Africa, and was appointed to the Board of Directors for The MATLET Group (a $100MM printing company) in 2013, and Fresh Start Beverage Company in 2014. Her mantra is "There is always a seat at the table for excellence—focus on being excellent."


Organizer
Take The Lead Women
TAKE THE LEAD is a non-profit organization dedicated to prepare, develop, inspire and propel women to take their fair and equal share of leadership positions across all sectors by 2025. It's today's women's movement — a unique catalyst for women to embrace power and reach leadership parity.
Our comprehensive program includes four keys to parity: Take The Lead Teaches learning programs, Take The Lead Connects networking and mentoring digital platform, Take The Lead Presents role model programs, and Take The Lead Drives Change thought leadership and movement building strategies.