Description
Join here!
https://zoom.us/meeting/register/v5Usdu-przoj0ozcC_ql72mbObo9ynK95w
It's been quite a week, so how about we introduce some levity into our lives! Pour yourself a drink and shoot the breeze at KettleSpace's virtual happy hour. Each week we'll have a new theme to get the fun started.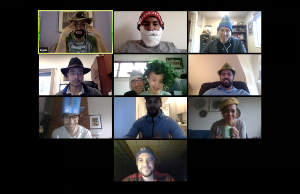 Some ground rules & tips:
If you're not speaking keep yourself on mute (at least at first)
If you're speaking, try to keep it short and sweet!
Switch to "gallery" view to see everyone!
Try not to cut anyone off (Throw questions and comments in the Chat! I'll be checking.)
See you soon!
Mac