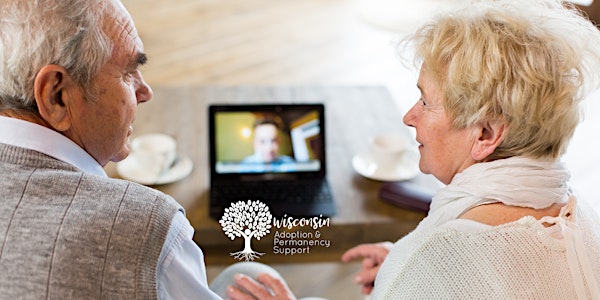 VIRTUAL GROUP: KINnect Relative Caregivers of Children
A virtual group to support relative caregivers, caring for children.
About this event
Please continue to join us for this opportunity to connect with other parents and grandparents as a way to share the joys and challenges of being a relative caregiver. Our meetings will continue to be held virtually on the last Thursday of every month from 11am-12pm. Join us!
Here are the monthly topics:
January 26 – Topic will be Caregiver Burnout
February 23 – We will have an open discussion so bring your questions
March23 – Attorney Skurulsky will be our speaker on the topic of the Legal Benefits of Guardianship
Registrants will be sent a Zoom link on the day of the meeting. You will need to have an internet connection, computer or phone with the free Zoom app, a webcam and microphone. Please contact Pattie@wisapsp.org with questions.