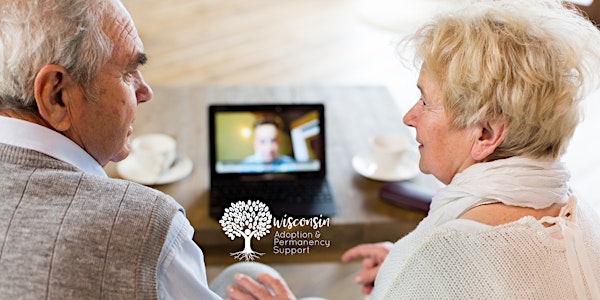 VIRTUAL GROUP: KINnect Relative Caregivers of Children - Afternoon
An afternoon group to support relative caregivers, caring for children.
About this event
A monthly virtual support group for relative caregivers in Wisconsin. Please join us for this opportunity to connect with other parents and grandparents as a way to share the joys and challenges of being a relative caregiver. Meetings will be held virtually on the 3rd Wednesday of the month from 1-2pm. Please feel free to sign up for one or more of the monthly groups. In August, Beth Lauck from Kids Matter will talk about legal issues. Join us!
Registrants will be sent a Zoom link on the day of the meeting. You will need to have an internet connection, computer or phone with the free Zoom app, a webcam and microphone. Please contact judi@wisapsp.org with questions.