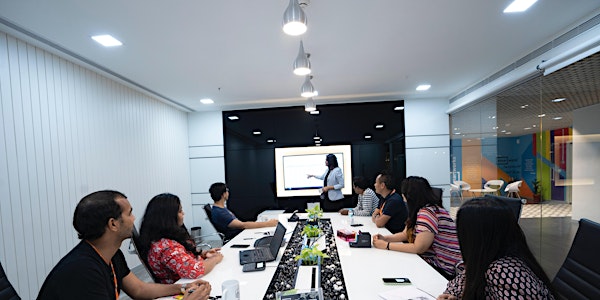 VIRTUAL | Green Marketing Roundtable | BayREN
Franklin Energy's Eileen Oldroyd will help attendees enhance their green marketing skills with tips she's used successfully in her career.
By Bay Area Regional Energy Network (BayREN)
Date and time
Monday, June 26 · 10 - 11am PDT
About this event
BayREN, StopWaste, and Franklin Energy present:
The Bay Area Regional Energy Network (BayREN) is a collaboration of the nine counties that make up the San Francisco Bay Area. Led by the Association of Bay Area Governments (ABAG), BayREN provides regional-scale energy efficiency programs, services, and resources. BayREN is funded by utility ratepayer funds through the California Public Utilities Commission, as well as other sources, drawing on the expertise, knowledge, and proven track record of Bay Area local governments.
BayREN provides trainings specifically for real estate professionals to enable market recognition of the value of a green home during real estate transactions. Trainings also help real estate professionals understand the basics of an energy efficient home and available resources, such as incentives for upgrades and assessments offered through BayREN.
Green Marketing Roundtable: Session 2
Monday, June 26th | 10:00 am - 11:00 am
"Green Eileen" will host a series of Green Real Estate Marketing Roundtables, with surprise energy efficiency guests joining for some sessions. She will guide Real Estate Professionals through various proven marketing techniques and tips she has used successfully in her own Green Real Estate Business over the years, to help attendees develop and enhance their green real estate marketing practices.
In this fun and fast-paced program, Eileen will be answering the question, "What partners should I find to build my green REALTOR brand, and where do I find them?"
Why it's important to build relationships with like-minded business partners.
Where to look for green partners.
Guest speaker of a partner to help brand you as a green REALTOR.
About the organizer
The Bay Area Regional Energy Network (BayREN) offers energy efficiency programs, services, and resources to residents, businesses, and local governments.