Cook a 3-course gourmet meal for two along with Chef Rae using her curated ingredients. All funds raised support 50/50 Leadership.
About this event
The Event: Limited to LA and Orange County
Join Chef Rae as she prepares a gourmet 3-course dinner for select guests joining in person. The zoom broadcast is produced professionally and features multiple cameras allowing at home viewers to see all aspects of cooking.
Join together with your friends, family or significant other to cook and get a head start on celebrating the holiday season.
Ingredients will be delivered locally to those within Orange County and Los Angeles the day of the event to ensure attendees receive the freshest ingredients. Ingredients and recipes are designed to yield two servings.
Do you want to attend in person? Try signing up here: Gourmet Dinner Event with Chef Rae
You'd rather buy your own ingredients? Sign up for the virtual session with no ingredient delivery: Virtual Cooking with Chef Rae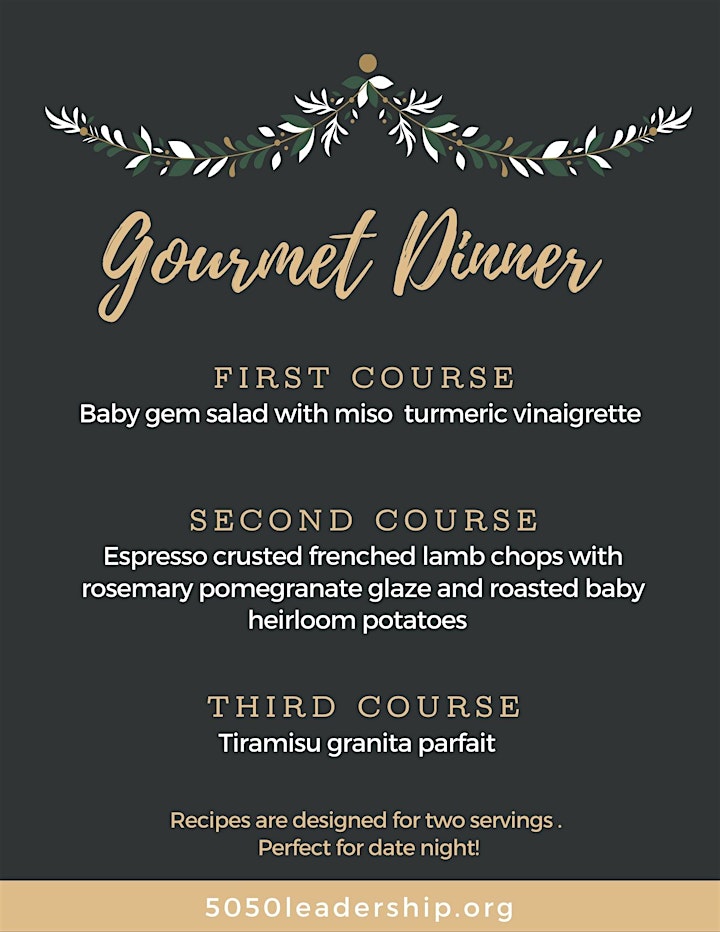 Meet Chef Rae
When Rae Glenn found herself homeless and unable to find sustainable employment in 2015, she turned for help to a homeless shelter in Southern California. Her work assignment at the shelter was washing dishes. Working in the kitchen alongside caring and attentive chefs who prepared the meals for the residents, re-ignited her love for cooking. Mentored and encouraged by the same chefs, she decided to pursue a career in the culinary industry, and has not looked back since.
She joined Bon Appétit Management Company as a prep cook and quickly rose through the ranks to Sous Chef, Executive Chef, and finally Chef Manager. She is driven by her passion for food, the love of feeding people, and the hunger to conquer all challenges.
Recently nominated to Co-Chair the national Diversity and Inclusion Action Committee for Bon Appetit, she works to eliminate biases, ensuring that passion and drive are the only factors considered for advancement and success. She strives to create an inclusive work, knowing the secret to strength lies in our collective diversity.
When Chef Rae is not at work, she spends her time volunteering in her community. An endeavor close to her heart is teaching people simple ways to create delicious and healthy meals from fresh, whole ingredients while on a budget. She says, "getting adults to eat their vegetables is harder than getting a 5 year old to eat them. I take great pride in showing people how to properly season and cook vegetables, then watch them fall in love when they see how easy and flavorful they can be!"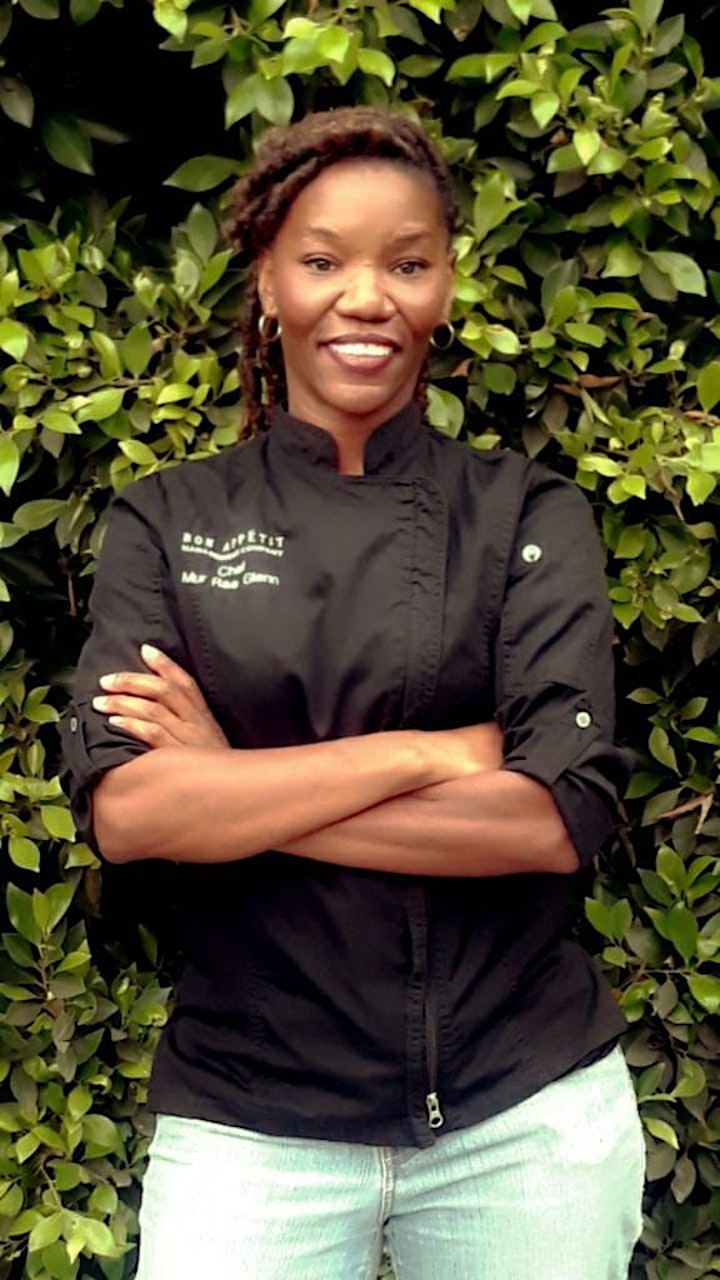 Organizer of Virtual Gourmet Cooking with Chef Rae with Ingredients Delivered