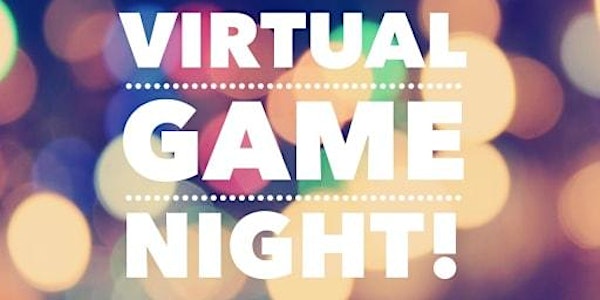 Virtual Game Night!! Houston International Jaycees Style
Want to play against and with friends in ton of fun games? Join us for a night of great games from Codenames to Spyfall HIJ Style!!
About this event
Get Ready...Set...Go!!!
We love all types of board games, especially when you are winning! So join us at our favorite social pastime by playing great board games from Codenames to Spyfall with Houston International Jaycees!! Gather around other board game geeks and friends as we play together and against to see who will be the champions at the October Virtual Game Night!!
DATE: Friday October 15th
TIME: 7:30-10 PM
LOCATION: Zoom platform
Zoom link and information will be sent out via email and closer to the Game Day!!
Be there or be square!
The Houston International Jaycees are an award winning young professional organization that develops leadership through service to humanity. This organization won the 2020 Outstanding Chapter from the JCI USA and many more awards in 2020! Houston International Jaycee's goal is to help young professionals between the ages of 18 and 40 develop personal and leadership skills and give them the tools to build the bridges of success for themselves in the areas of business development, management skills, individual training, community service, and international connections.
Follow us on Instagram, Twitter, and Facebook.
If you have any questions, please feel to reach out to Phuong Tran, Game Master, at jcihoustonintl@gmail.com.