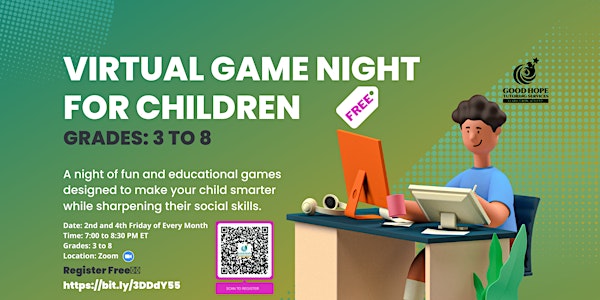 Virtual Game Night for Children - Twice a Month
Immerse your child into a world of fun-filled peer edutainment with our FREE & SAFE Virtual Game Nights! Twice a month!
About this event
Connect with other children to play educational games like crosswords, word search, trivia questions, correct the spelling errors, six words (or less) stories, ELA, Pop Culture/Art trivia, Math challenges, Science challenges, and Social Studies.
Our Virtual Game Night is a perfect opportunity for your child to learn valuable lessons, expand creativity, improve social skills in a safe environment, and have fun.
Register your child now for this fun and educating Game Night.