Save lives from the comfort of your living room! Login on your own or invite friends to join you for a watch party in your home or virtually
About this Event
LIVES ARE BEING SAVED IN RECORD NUMBERS! COME CELEBRATE WITH US.
As we all know by now, this year is anything but typical. For Hope Life Center this has meant seeing an unusual increase in the number of women seeking help with unplanned pregnancies and (here's the good news) saving more lives than ever before.
Register for our first-ever virtual fundraiser where this record-setting number of lives saved will be revealed and celebrated. It's a big number! You won't want to miss this special moment! Register today.
If you've already registered and are looking to watch the event, check your inbox at 6:30 PM and look for an email from us with "Hope Life Center's Fundraiser starts in 30 minutes: WATCH HERE" in the subject line.

LEARN HOW YOU CAN TURN OUR CULTURE FROM DEATH TO LIFE, ONE WOMAN AND ONE CHILD AT A TIME
Our clinics in Ottawa and Sterling are equipped to bring life-affirming intervention to women navigating an unplanned pregnancy in times of uncertainty.
Attending our virtual fundraiser and inviting your friends to join you will provide women in your community with a safe place to go to find the freedom to choose life. Register today.
Your partnership will also bring us closer to the day when every woman in Illinois will choose life for her unborn child. What a wonderful day that will be!
HOST A WATCH PARTY, SAVE EVEN MORE LIVES
This Virtual Fundraiser is your opportunity to introduce your pro-life friends to the life-saving work of Hope Life Center. You can host a watch party in your home or host a virtual watch party.
Host a watch party in your home
When you host eight people in your home (yourself plus seven others) for our online fundraiser, we'll send you a "Let There Be Life" t-shirt along with an event packet filled with goodies to help you host a truly life-transforming event.
Host a virtual watch party
When seven or more of your friends register and list you as their host we'll send you a "Let There Be Life" t-shirt. All you need to do is share the link to this event (or forward the email invite you received) to your pro-life friends (anywhere in the world) and ask them to register as a "Watch Party Guest" and list you as their watch party host when they register.
Register as a watch party host today. It's easy. You'll get all the details in your confirmation email. You can also visit our FAQ page.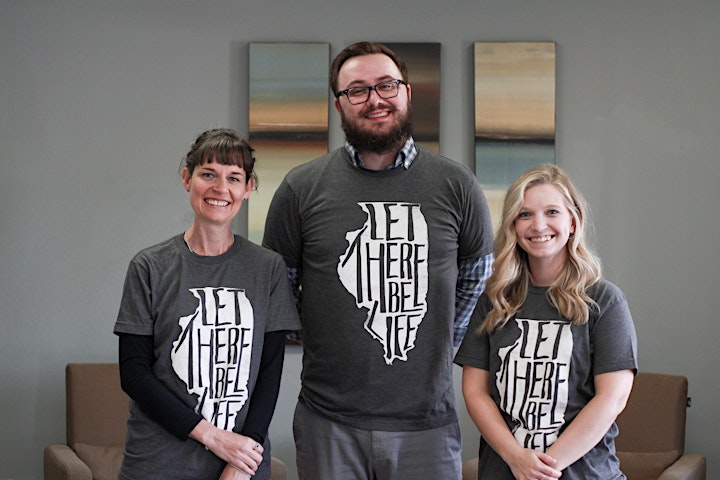 HOW TO REGISTER...
Watch Party Host: Host seven pro-life friends in your home or virtually for our online fundraiser and we'll send you a "Let There Be Life" t-shirt.
Watch Party Guest: Attend the online fundraising celebration with your host either in person or virtually. Celebrate together the joy of saving lives together with friends and family.
General Admission: Watch the online fundraising event in the comfort of your home. Whether you are watching alone or with loved ones, we are excited to celebrate life with you!
Look for the green button to register.
Still have questions? Visit our FAQ page here.