About this Event
Since 1974, we've gathered as Beatles fans in hotels across the country, thousands together celebrating the music, legacy and phenomenon of The Beatles. This would have been our 44th year in Chicago, but due to the pandemic, we're taking it out of the hotel ballrooms and into the online ballZOOMS!
Ticket to Ride
Each ticket will also enter you to win a copy of Linda McCartney's Polaroid Diaries, SIGNED BY PAUL McCARTNEY! A $2000 value!
A portion of the ticket sales will be going to R.A.G.E. Resident Association of Greater Englewood. Scroll down for some of the fabulous mutual aid work they've been doing in response to Covid, and for the last decade! A portion will also be going to the Coalition to Stop Gun Violence and John & Yoko's Spirit Foundation - we have been raising money for both of these orgs through charity raffles for 40 years.
Across the Universe in Multiple Zoom Rooms, you'll get to experience:
THE MAIN STAGE Zoom Webinar: Special Guests, including Mary Wilson of The Supremes, Jenny Boyd, Billy J Kramer, Peter Asher, Jeremy Clyde, Laurence Juber, Gregg Bissonette, Mark Lewisohn, Donovan, Klaus Voormann, Freda Kelly, The Beatles Channel Panel, Bettye Lavette and MORE will be sharing stories of their time with The Beatles, and playing the music they made together along the way. With our M.C. since the beginning, Radio Hall of Famer and beloved Chicagoan, Terri Hemmert of WXRT! Scroll down to see the full (and growing!) list of special guests!
Featuring a LIVE Concert by LIVERPOOL Saturday Night, streaming from The Cutting Room in NYC.
THE PAPERBACK WRITER Zoom Room: "Dear Sir and/or Madam will you read my book?" Beatles Book Readings, Author & Expert Panel Discussions, Presentations, Beatles Trivia, Soundalike Contest, and other such Beatles Activities with Fest Folk.
HAPPY EVER AFTER IN THE MARKETPLACE Zoom Room: Imagine if the Beatles Art Museum melded with the Marketplace, and all your favorite Vendors and Memorabilia dealers were hanging out in there, you could get appraisals or play in the Auction, browse T-Shirts and merch from the Fest Store! Show and tell your prized Beatles possessions! Come to do art, show your art, stay to buy art… Ob La Di Bla Da!
FABORATORY Zoom Room: Join for Experimental Beatles Sounds, Dance Parties, Yoga, Mediation, 60s Style Getting Ready Hour, Fashion Show and Contests, the first ever Fest Sound-NotAlike Contest… and much more interactive mischief, on and off the Magical Mystery Tour aka Glinda the Good Bus!
UNDER THE STAIRS Zoom Room: It's not a Fest if we're not in the lobby jamming all day and all night! This zoom will be non-stop fan-generated Beatles music! Join in and easily sign up to play a song – or jam along with others! Unmute at your own risk!
APPLE JAM STAGE on Facebook Live: We're bringing Beatles music from some of our favorite Beatles bands and solo artists from all over the country and world (especially Chicago!), live from the BeatlesFest Facebook Page.
Details about each Zoom Room, Activity and the Schedule of Events with links and instructions will be available the week of the show for all ticket holders! Just like the program book!
Featuring Special Guests on the Main Stage Zoom Webinar: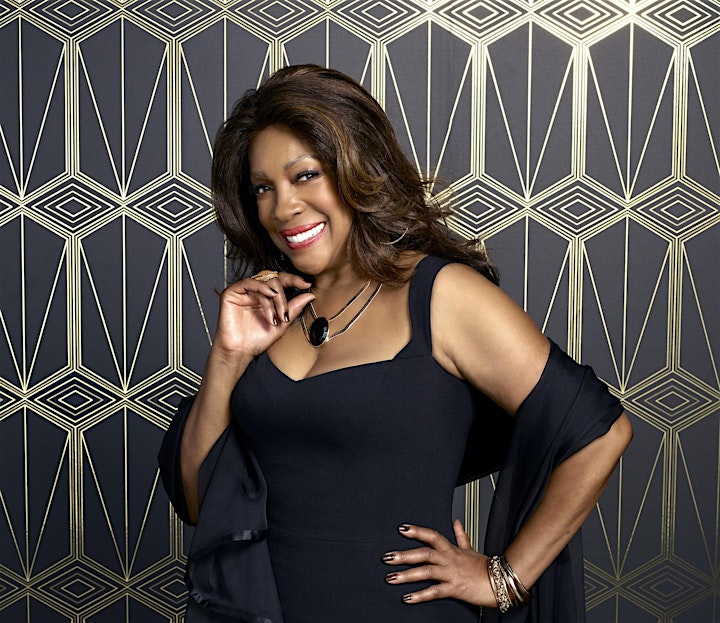 MARY WILSON of the Supremes
It is such an honor to have MARY WILSON join us. She was so looking forward to seeing everybody in person, but that will have to wait for now. Mary Wilson was a founding member of the biggest selling girl group of all time, The Supremes. They exploded in 1964, the same year the greatest 'boy' group of all time broke in America. What an amazing year that was! That year The Supremes released their album "A Bit of Liverpool" where they covered I Want to Hold Your Hand, A Hard Day's Night, You Can't Do That, Can't Buy Me Love, including one that The Beatles also covered, You've Really Got a Hold on Me by Smokey Robinson, and a Lennon/McCartney song A World Without Love, originally performed by Peter & Gordon. The Beatles had many Number One songs throughout the year (and beyond). The Supremes, beginning with Where Did Our Love Go, had a string of 5 Number One songs in a row! They were on the legendary T.A.M.I. Show in 1964, which also featured guest Billy J. Kramer, and The Rolling Stones. Her path crossed The Beatles path over the years, and we welcome Mary to her first FEST!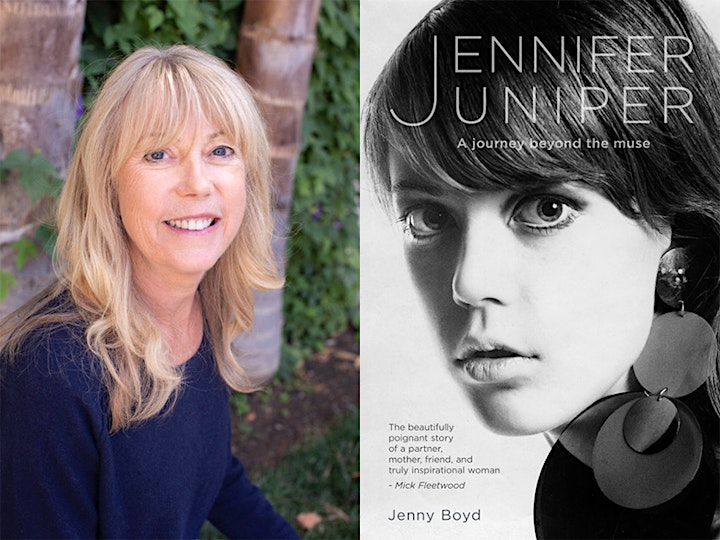 JENNY BOYD
Jenny is Pattie Boyd's sister and together, they were the darlings of the fashion world in the swinging mid 1960s London. Being George Harrison's sister-in-law opened up the world's doors. Jenny worked at the Apple Boutique, was a top model in high demand and it gave her access to the music scene as well. She married Mick Fleetwood (twice) and later married Ian Wallace, King Crimson's drummer. Donovan wrote Jennifer Juniper for Jenny, and her new book, Jennifer Juniper: A Journey Beyond The Muse is being premiered at the FEST. Jenny also accompanied The Beatles to Rishikesh in 1968 to study with the Maharishi. She roomed with Magic Alex for a short time, who we know so little about. Perhaps she can shed a little light on that part of Apple's history. She will give a live reading from her book, and talk about her incredible life on the main stage. It has been 12 years since we had Pattie (one of our most popular guests) and we can't wait to welcome her sister Jenny to our stage.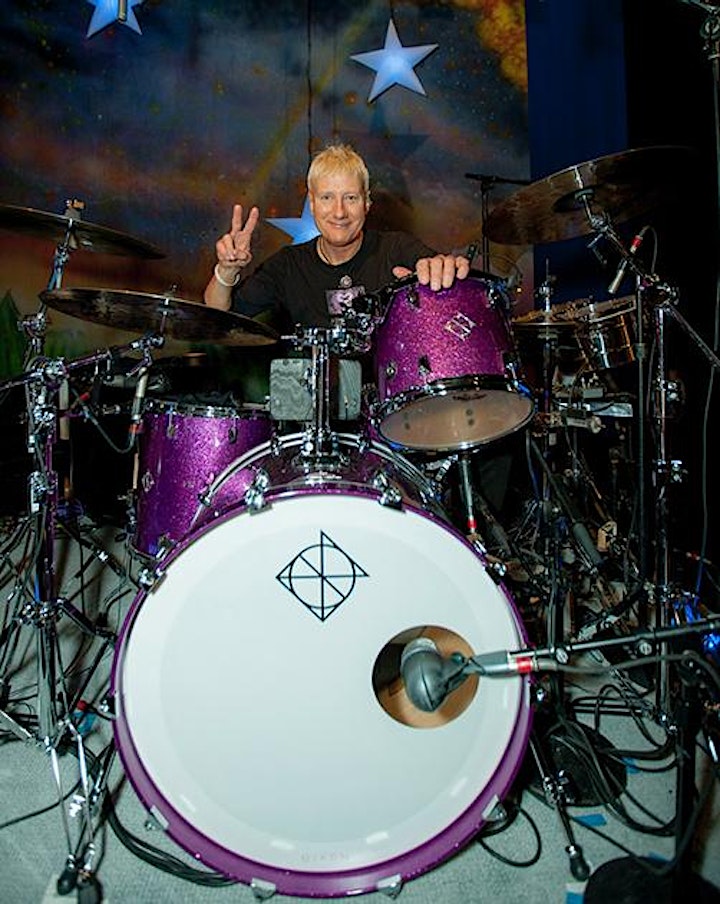 GREGG BISSONETTE of Ringo's All Starr Band
One of the most versatile drummers in the business, since 2008, Gregg has had the "honor and thrill" of performing in the All Starr Band with his drumming hero, Ringo Starr, at concerts around the world.
Gregg was very exited to be joining us at the FEST, but he will just have to wait until next year to make that happen. In the meantime, Gregg joins us for a talk about drums, and of course, what it is like to be playing drums alongside the greatest of them all - RINGO!!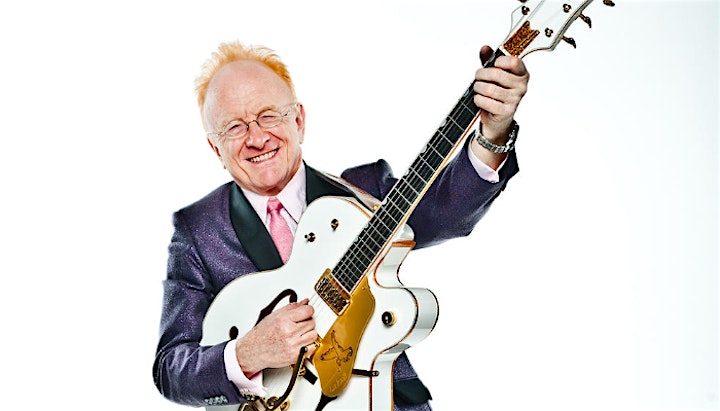 PETER ASHER of Peter and Gordon, A&R for Apple, Grammy Award Wining Record Producer
Peter has attended numerous FESTS over the past 15 years, and we are thrilled he is joining us, virtually. Beatles fans and SiriusXM subscribers are listening to The Beatles Channel 18 in huge numbers and one of the most popular shows is Peter Asher: From Me To You, in which Peter takes the listeners on a different musical journey each week and we never know in what direction he will go. Peter's book, The Beatle From A to Zed, has become the bestselling book we have EVER offered. He so kindly offered to sign all copies we have sold since it was published last October. To this day, he has signed every book, but in the era of Covid-19, some had to be bookplate signed. Peter joins us live from a studio in the Los Angeles area for a talk, perhaps some Q & A, and some live music to close out his session.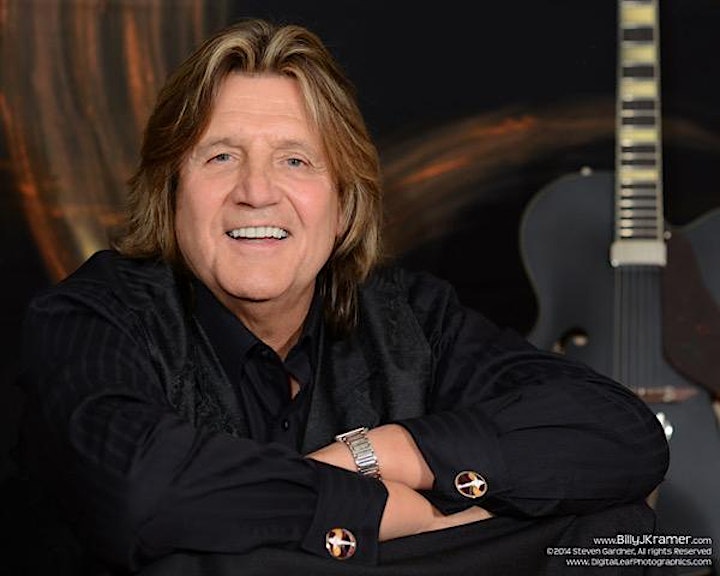 BILLY J KRAMER
A living legend from the British Invasion of 1964 led by The Beatles, of course. It is always an honour to have Billy join us at THE FEST. In 2014, Billy released To Liverpool With Love, a song protesting Brian Epstein's absence from the Rock and Roll Hall of Fame. Four or five years later it happened and we do think his song had a bit to do with it and we thank him for it!
It is always an honor to have Billy join us at THE FEST. This year, Billy was planning to bring his band and perform his brand new song he wanted to premiere on our stage. We have heard it and it is really a terrific song. Billy will not have his band for this appearance, but will likely be playing a bunch of his songs live from a studio.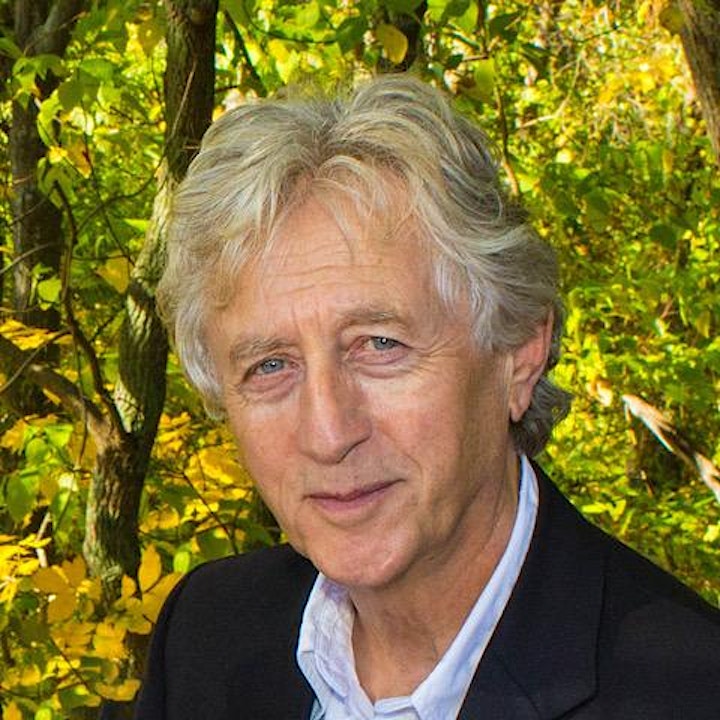 JEREMY CLYDE of Chad & Jeremy
Jeremy has joined us in recent years in Chicago, the first time with his British Invasion partner Chad Stuart (2013). In 2018 with Peter Asher, and last year as "...And Jeremy". For this Virtual FEST Jeremy joins us live from London for a session of talk and live music. Jeremy has a wonderful way in which he tell stories and will close his session with some live music we all know and love.
LAURENCE JUBER
Laurence first joined Wings as the lead Guitarist in 1978 at the same time as Steve Holley, who is also joining us! It was Denny Laine who brought both of them to Paul. We had the three Wingmen at the FESTS in 2019 and it was very special. Laurence has been coming to the FEST since 1981 and he is truly one of the greatest guitarist we have ever seen, and we have seen most of the legends in concerts over the decades. He was awarded Acoustic Magazine Guitarist of the Year twice! LJ has release many fine CDs of acoustic guitar music over the years. This year, he released his 4th CD of Beatles songs as only he can interpret, called The Fab Fourth. Don't miss his concert over the weekend featuring a number of tracks from this new CD.
Mark Lewisohn: Top Beatles Historian
You're invited to show a Beatles object, which Mark will talk about, illuminating part of the Beatles' history through that specific prism. The item can be a photo, a record, a document, a press cutting or magazine cover, a piece of memorabilia, a book, anything at all – just grab a favorite souvenir that grabs you and Mark will talk about it spontaneously and informatively before moving on to the next.
Dotted throughout the hour, Mark will also take your Beatles questions and do his best to answer them. Despite what people like to say about him, he doesn't know everything – so you might be able to tell him something he can use in one of his books!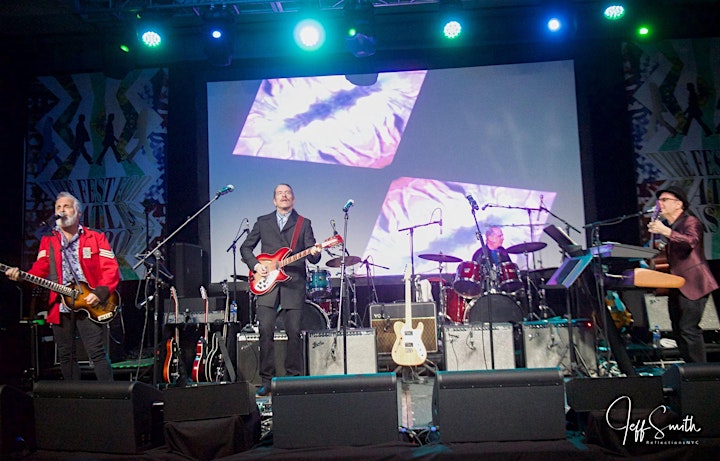 LIVERPOOL
Featuring Drew Hill, Glen Burtnik, John Merjave and Chris Camilleri, Liverpool is the World's finest Beatles tribute band. Their amazing concerts highlight every FEST, including the last segment of the concert when they bring up all the musical legends of their time to perform their hits live on our stage. Liverpool will perform songs from the entire breath of The Beatles Catalogue, some solo music too. Former Wings Drummer STEVE HOLLEY will be joining the band LIVE for some Wings Songs. This will be a live event from The Cutting Room in NYC on Saturday evening at 9PM CDT.
All of the Special Guests ABOVE were all set to come to The Fest in Chicago!
Now meet all of the extra special guests we were able to get for VIRTUAL FEST! MORE SURPRISES TO COME!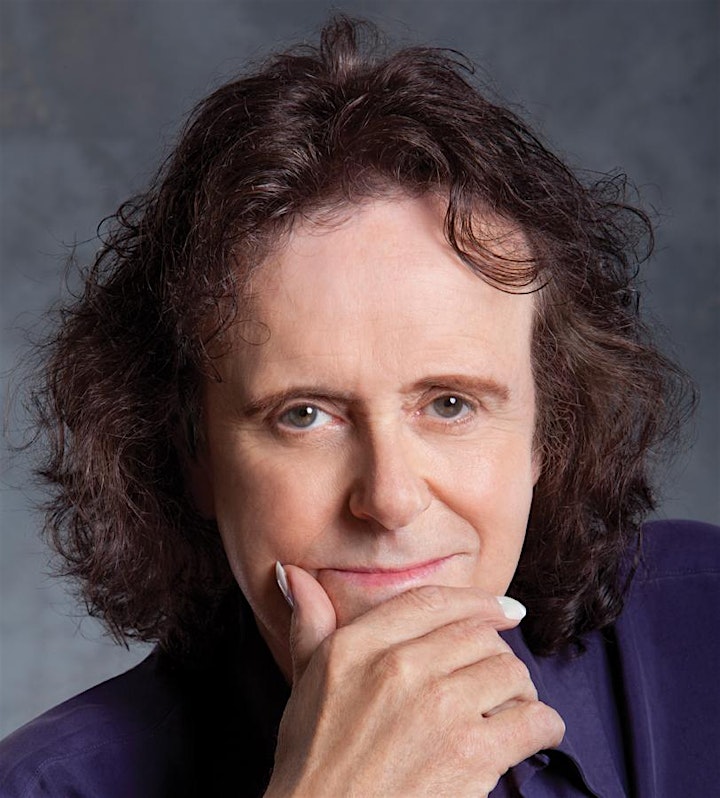 DONOVAN
Simply stated, he is a musical legend, and his songs are firmly ingrained in our minds. He last graced our stage in 2014 for our big 50th Anniversary FEST in NYC. There is a wonderful new book we started offering last week, calle George Harrison: Be Here Now - The Photographs of Barry Feinstein. CHRIS MURRAY wrote the book. Both Barry and Chris were friends with George and the photos are from All Things Must Pass, Bangla Desh to Material World (1970-1973). Donovan wrote the preface for the book and this is their very first talk about George and the amazing book of photos. The interview will be taking place from Ireland where they will both be together at Donovan's home.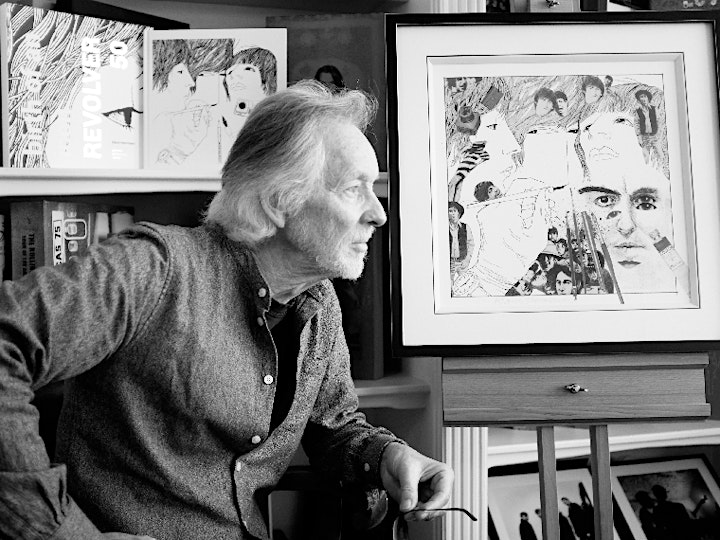 KLAUS VOORMANN
Artist of the Revolver album cover, legendary bassist and friend of The Beatles.
From the first time we met KLAUS VOORMANN, in Los Angeles in 1978, we knew he was an amazing person and why The Beatles knew that too. Klaus has had two illustrious careers - in music and as an artist. Klaus is a bass player and was in the Manfred Mann Group, as well as playing with all four Beatles over the decades, most notably on All Things Must Pass, Live at the Concert for Bangla Desh, Imagine, Ringo, and Living in the Material World albums to name a few. With all that said, he is more well know as an artist, winning a Grammy for Best Album design for Revolver. He also did the mural that became the three volumes of The Beatles Anthology, The Ringo Album and dozens of others. Klaus will get us up to date on what project he is now working on, as sharing memories of The Beatles going back to Hamburg, 1960!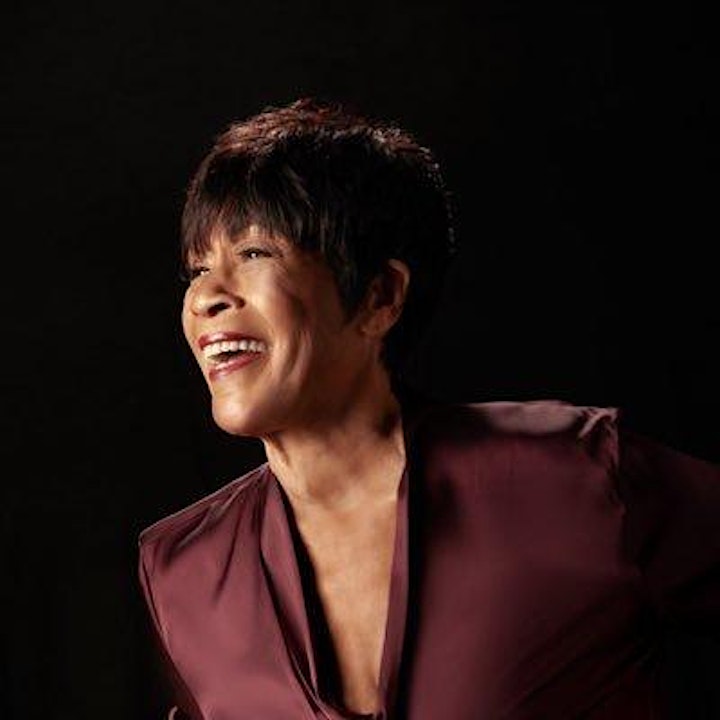 BETTYE LaVETTE
Hailed by the New York Times as "one of the great soul interpreters of her generation," five-time Grammy nominee and Blues Hall of Famer BETTYE LaVETTE is a vocalist who can take any type of song and make it her own. LaVette's commitment to artistry has earned the admiration of her musical peers and over the course of her remarkable, six-decade career, LaVette has sung for President Obama, published an autobiography, placed six records on the rhythm & blues charts, and starred in a hit musical.
Her forthcoming album Blackbirds represents a further step in her artistic evolution. Working again with producer Jordan, who also plays drums, and a group of celebrated musicians (Smokey Hormel, Monty Croft, Tom Barney, Leon Pendarvis), LaVette delivers impassioned readings of songs mostly associated with African American female vocalists of the 1950s. Set for an Aug 28th release, the album finds LaVette in top form with powerful renditions of songs that touched her personally, all delivered in LaVette's rich and raspy tone. In curating the songs for Blackbirds, LaVette has established a dialogue with the great women who preceded her while reaffirming herself as a vital, living presence.
Bettye will talk about her love for the Beatles as writers. At the end of her interview, Bettye will perform the world debut of her new version of Blackbird, from her upcoming Verve CD, Blackbirds.
photo ©Joseph A. Rosen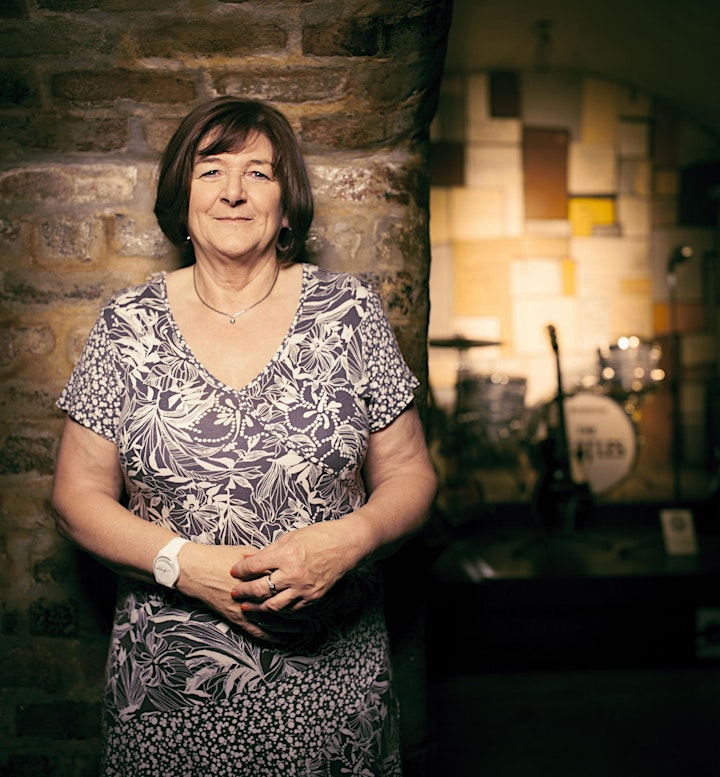 FREDA KELLY
Secretary to The Beatles and Brian Epstein from 1962-1972, and President of The Beatles Fan Club.
One of the great highlights of any FEST over the the past 46 years, was premiering the film, Good Ol' Freda, at the Chicago FEST in 2013. The movie was fabulous and the response was astounding. There wasn't a dry eye in the house. FREDA KELLY got a 3 minute standing ovation! Freda was The Beatles Fan Club Secretary from the very beginning, worked for Apple, and so much more.
We'll be screening Good Ol' Freda over the weekend!!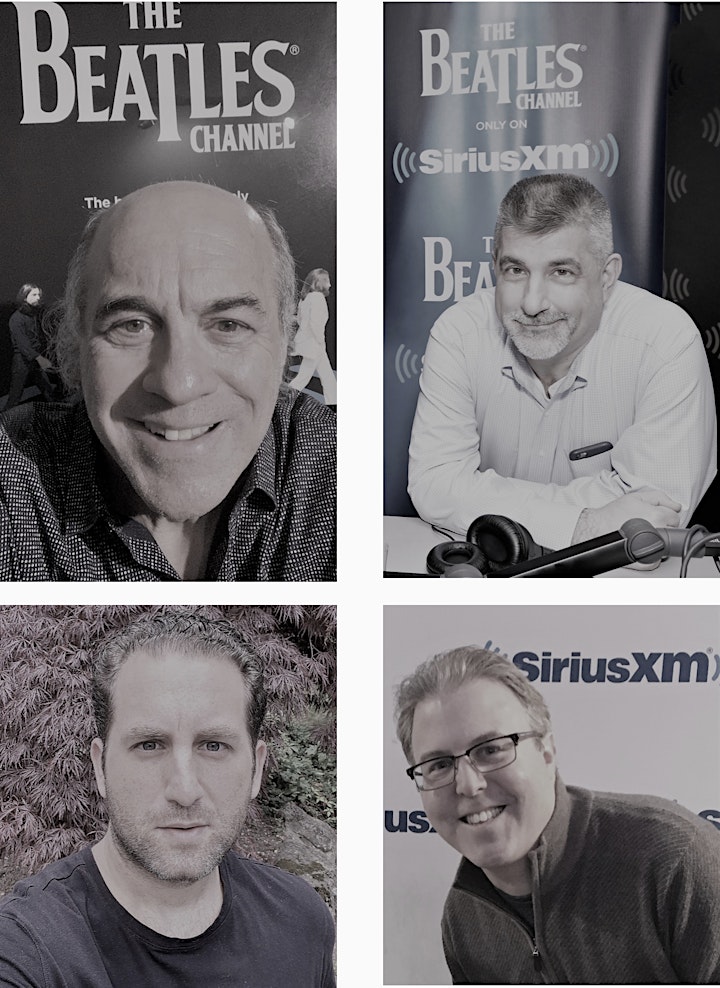 THE BEATLES CHANNEL PANEL
with LOU SIMON, TOM FRANGIONE, RANDY DRY & ADAM SALTZMAN
SiriusXM's The Beatles Channel (channel 18) has delighted millions of listeners throughout North America since its inception in 2017, presenting the music of The Fab Four ad-free 24 hours a day, 8 days a week.
On Saturday, August 8, The Virtual Fest For Beatles Fans invites you to attend a special panel discussion dedicated to the world's only official Beatles radio channel — including Lou Simon (VP Music Programming), Randy Dry (VP Brand Management & Partner Marketing, Music), Adam Saltzman (Program Director), and Tom Frangione ("Resident Beatles Expert" from the channel's weekly call-in roundtable show, "The Fab Fourum"). Have your questions ready as there will be a Q & A at the end of the session. Noted Beatles Historian Wally Podrazik will moderate this special event.
For more information about SiriusXM's The Beatles Channel, visit www.siriusxm.com/beatles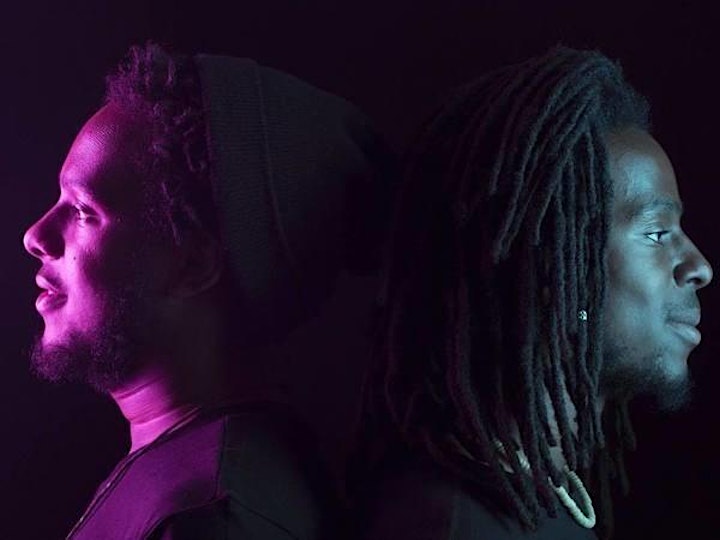 BLAC RABBIT
Identical twins Rah and Amiri Taylor took to the NYC Subway in 2018, singing Beatles songs and sounding uncannily like John Lennon and Paul McCartney. They became an internet sensation! Even landing on the Ellen show. They've wowed the crowd at The FEST before, and we're thrilled to welcome them to the Virtual Fest stage!
Featuring Beatles Authors' & Experts' Presentations and Panel Discussions
Hosted by Wally Podrazik, Tom Frangione & Susan Ryan
Jude Southerland Kessler | Chris Murray | Kenneth Womack | Bruce Spizer | Chuck Gunderson | Piers Hemmingsen | Simon Weitzman | David Bedford | Kit O'Toole | Terry Crain |Ed Chen | Lonnie Pena | Ken Michaels | Marti Edwards | Pat Kinzer Mancuso | Patti Gallo-Stenman | Sara Schmidt | Dr. James Mcgrath
Through discussions, presentations and musings, guests will talk about how Black artists have personally and musically influenced The Beatles from Liverpool to the U.S. and around the world.
Beatles Fine Artists Eric Cash | Neal Glaser's Celebrity Art Exhibit by Ringo Starr, Paul McCartney and John Lennon!
Ringo Drum Exhibit by Ringo's personal drum curator Gary Astridge
Beatles Puppet Shows by Bob Abdou
The Beatles Art Museum hosted by famed collage artist Deco! Bring your own Beatles Art to the interactive zoom.
Experience an original Beatles Play by TROIKA
DJ Sets by Zionysus | DJ Sun Queen & Madonna | Castle Afters
Ukulele Strum & Beatles Zumba with GiGi Monaco
Beatles Yoga with Mary Ann Fernandez
FEST Parodies by Danny Donuts
APPLE JAM STAGE: Tune into The Fest For Beatles Fans Facebook page all weekend for Live Beatles performances by:
Black Ties | Cellophane Flowers | Two of Us | Joe DeJesu | Kelly Sabatino | Andrew Weis | Abby Slocum | Liv Rose | Chad Clifford | Annie Joyce | Sgt. Sauerkraut | Phil Angotti & Friends | Jacqui Armbruster | Pepperland Rockestra | Daniel Phillips | The Horny Beetles | Olivia Van Goor Scott Erickson | Pepperland Strings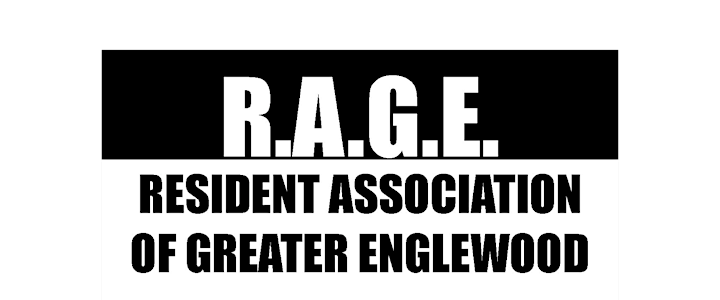 RAGE is a black-led, resident-driven association that strategizes to address community problems, creates tangible solutions (holistic and block by block) and actively seeks ways to keep fellow residents informed about the latest news in Englewood, Chicago.
For the last 14 weeks, RAGE has operated a fully functional food distribution initiative with the support of Chicago Beyond and our partners at IMAN. To date they were able to deliver to over 1000 families in Englewood and nearby areas as well as distribute essential items about COVID-19, info about the Census, and more. Believe it or not, although they have all been sheltered at home, their connections with their neighbors have deepened and their reach has widened. Here are a few highlights of their ongoing COVID-19 efforts here:
Deployed a total of 25K in emergency grants to 50 Families in Partnership with Family Independence Initiative
Delivered over 1500 groceries and care packages since March 2020
Hosted (2) Virtual 5 After 5 with DJ Dap
Partnered with Little Angels Day Care to provide food for their weekly pop up pantry
Donated over 500 feminine products for care packages created by Ladies of Virtue
Donated over 500 "boredom buster" packages to Imagine Englewood IF and Latanya and the Youth of Englewood
Donated over 5000 diapers to local day cares, organizations and mothers in need
Continue to assist with essential items for families in Englewood
Distributed over 3000 reusable masks and partnered with CORE to provide COVID-19 Testing
Find RAGE on Facebook and Instagram @RAGE_Englewood for updates on the FAB community work they have been doing for a decade and continue to do every day!
VIRTUAL FEST POLICY:
We support an environment of Peace & Love. We will not tolerate any racism, homophobia, transphobia, xenophobia, ablism, anti-semitism, islamophopbia, sinophobia, fatphobia, sexual harassment or hate speech of any kind. FEST staff moderators reserve the right to eject anyone from The Virtual Fest Zoom rooms and social media for violating these terms.
"A SPLENDID TIME IS GUARANTEED FOR ALL!"
Date and Time
Location
Refund Policy