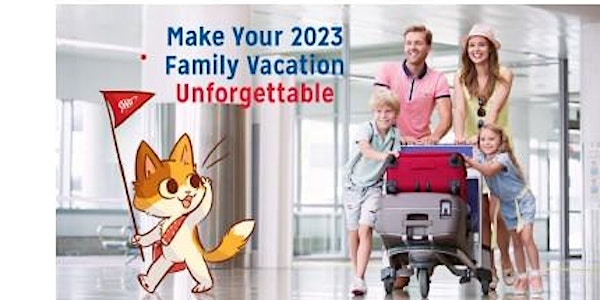 Virtual Family Travel Expo
a wonderful Virtual Family Travel Expo with Keekee the Cat!
About this event
Discover the best vacations for families from the experts at AAA Travel at our Virtual Open House. The whole family is invited to join us for informative presentations including our upcoming KeeKee's Adventure at
Sea Cruise departure, engaging activities, opportunities to win travel prizes and more. Then visit our sponsors' booths for more information about their family friendly getaways.
Connect with a knowledgeable Travel Advisor who can help you plan your perfect family vacation.
Learn about the AAA Family Travel Group Cruise departing July 9th, 2023, with Royal Caribbean on the new Wonder of the Seas, Enter to Win prizes and so much more!
Click on the link below to register today!
https://registration.socio.events/e/aaafamilytravelexpo/promo-codes/AAAACG