About this Event
SoJam is going virtual this year! SoJam is a weekend-long a cappella extravaganza, founded in 2003 by Dave Sperandio and brought to you by The Contemporary A Cappella Society (CASA). Jam-packed with performances, masterclasses, and workshops led by some of the biggest names in the vocal music universe, SoJam has established itself as one of the most exciting a cappella gatherings in the world. We invite you to come and experience it for yourself.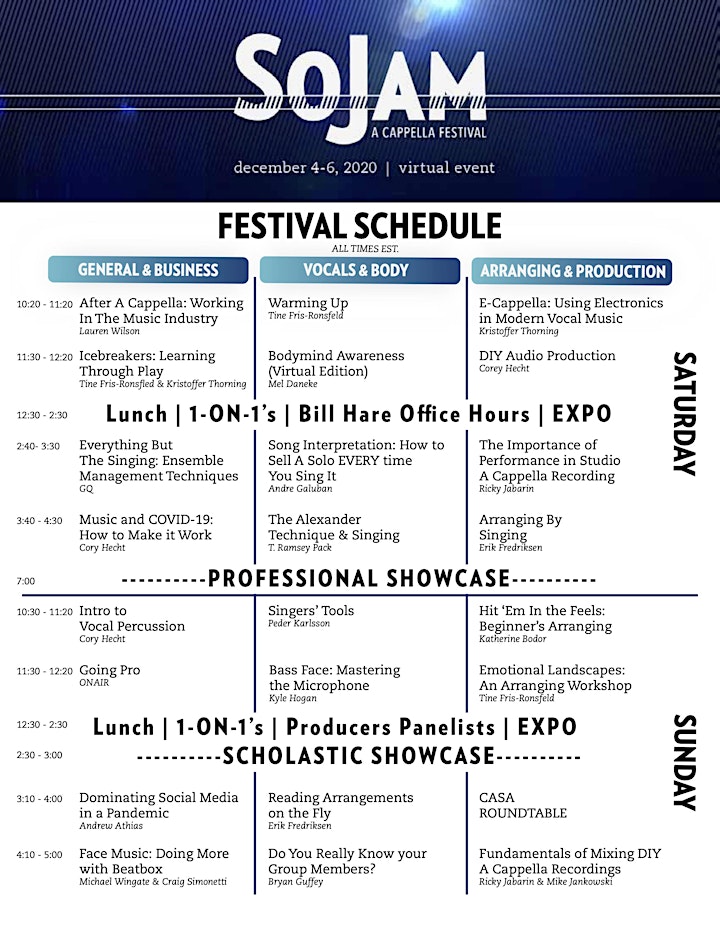 SATURDAY PRO SHOWCASE FEATURING ONAIR, GQ, Asante & more!
ONAIR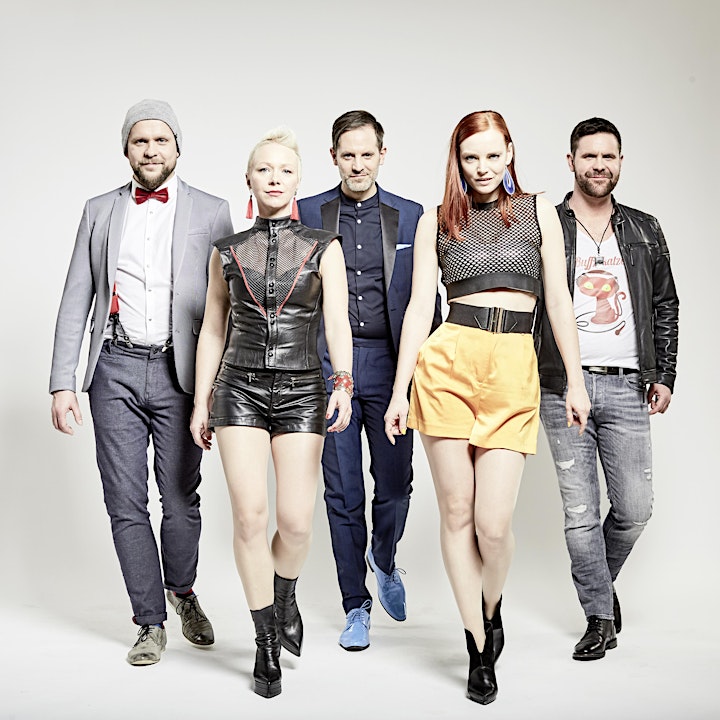 The award-winning vocal band ONAIR (Berlin, Germany) is one of the stars in the world of a cappella music. ONAIR exploded onto the scene in 2013 and have fast established themselves as one of Europe's most exciting a cappella groups.
Well on their way to the elite of the world's vocal ensembles, ONAIR have been racking up 1st prizes in vocal ensemble competitions ever since their début in 2013. They were the winners of contests in Aarhus (2013), Graz (2013), Taiwan (2014), Tampere (2015), Moscow (2018 and 2019 – GRAND PRIX) and were awarded with 4 CARAs in the US (2015, 2020).
ONAIR is well known for artful vocal arrangements, for an intense energy and stage presence and strong emotional connection between the singers on stage as well as for a powerful, transparent even sometimes ethereal sound.
With lavish interpretations of songs by rock and pop icons such as Led Zeppelin, Prince, Queen and Whitney Houston, Linkin Park, Depeche Mode, Coldplay and many more expect a show full of innovation and drama.
ONAIR comprises: André Bachmann (tenor), Kristofer Benn (bass), Marta Helmin (soprano), Jennifer Kothe (soprano), Patrick Oliver (baritone, vocal percussion).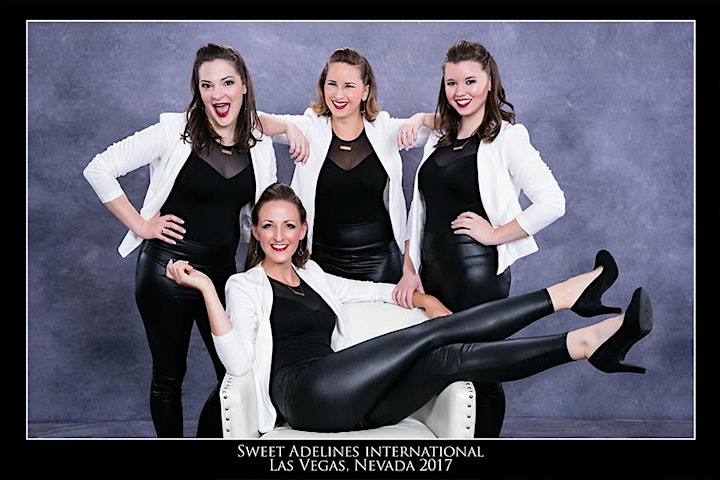 GQ is a female barbershop and contemporary a cappella quartet based in Baltimore, MD. Since their start in July 2011, they've won international competitions, performed their own arrangements of contemporary songs, and recorded two albums. GQ has a passion for being true to a sound that is uniquely their own, and to vocal music education for young singers. Each member of GQ is involved in music education and continues to pursue their own careers in the arts and education. They have traveled the U.S. and have performed in Canada, Germany, Holland, Spain, and England. They have been featured on A Prairie Home Companion twice, and have made waves on the internet with a YouTube video reaching over 6.7 million hits. GQ is made up of Amanda Sandroni, tenor; Ali Hauger, lead/bari; Katie Gillis, bari/lead; and Katie Macdonald, bass.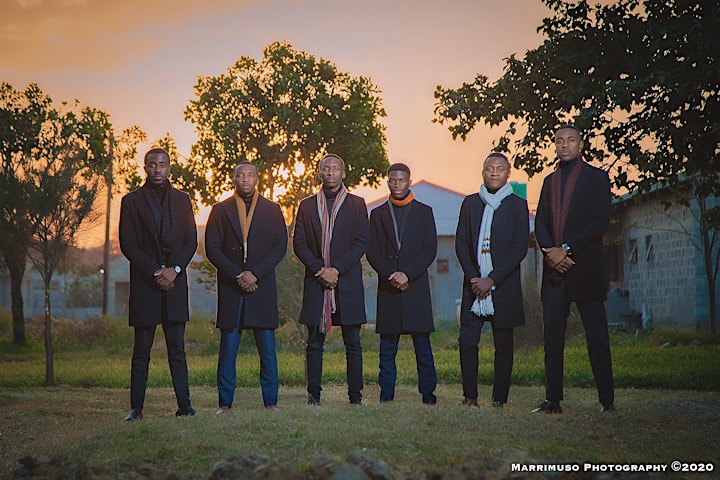 ASANTE acapella is an all-male gospel acapella group from Zambia, Africa. The group began in 2017 and has since then launched two albums and one extended project. ASANTE MUSIC is composed of 6 members, namely: Buumba Nevi Aakalima, Stephen Mafuta, Pimpa Maambo, Mwika Mumba, Fred Siziya and Tevine Kaputo.
The vocal sextet from São Paulo, Brazil, founded by arranger, singer, producer and composer Rafael Carneiro, go through the great songs of Brazilian popular music with innovative a cappella arrangements, heavily influenced by jazz harmony. Their first album, "Delírios – Vol. 1", won a Contemporary A Cappella Recording Award (EUA), in the best jazz album category, in 2017.
Surprising the public and well renowned critics with a fresh approach to their arrangements, in their show, they perform songs from their first album, "Delírios, Bol. 1" as well as new arrangements celebrating some of the great Brazilian composers such as: Tom Jobim, Djavan, Milton Nascimento, Guinga, among others.
A modern sound, fusion between Brazilian music, Jazz, Funk, Soul and R&B, using intricate rhythms and lush harmony, this is what you can expect from Sambaranda. Members include Rafael Carneiro, Nani Valente, Cristiano Santos, Diego de Jesus, Fredson Torres and Ana Barreto.
SUNDAY SCHOLASTIC SHOWCASE FEATURING
Chargers from Edison High School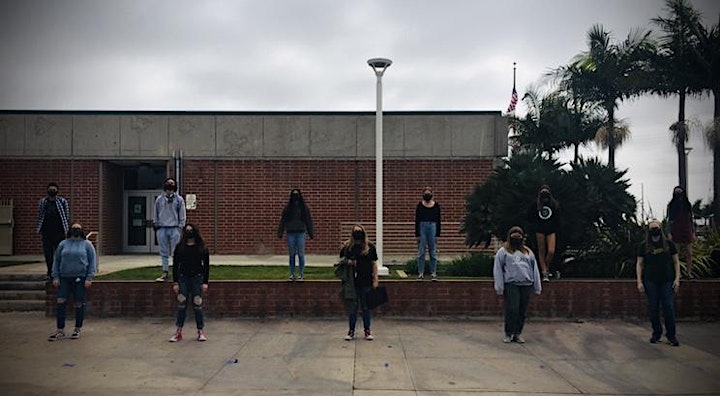 The Chargers are a pop/indie, co-ed a cappella group from Edison High School in Huntington Beach. This is a collaborative ensemble where students select, arrange, and write music that reflects on current issues. Their goal is to have a genuine connection with their audience and unify people through their music.
Midnight Snack from Grand Valley State University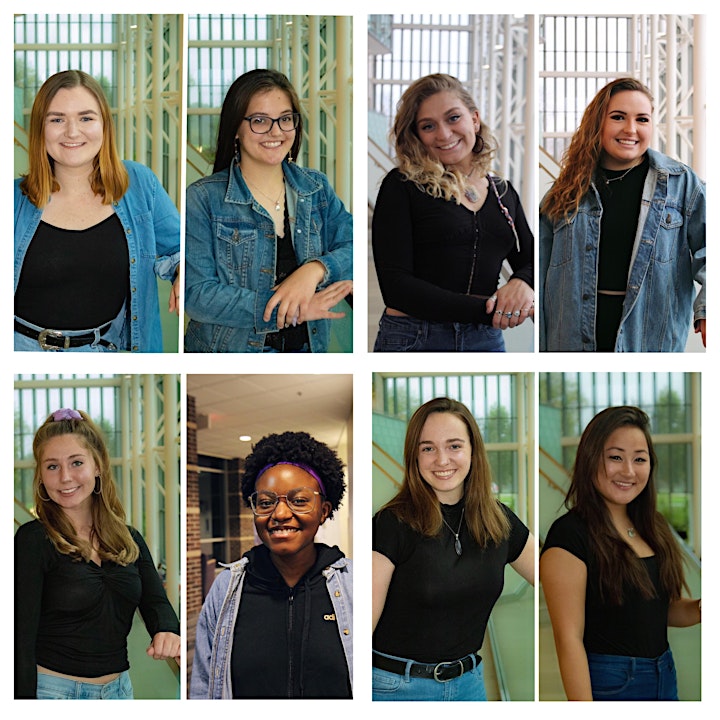 Midnight Snack is an all-female A cappella group from Grand Valley State University. We are a small group of women who share a strong passion for music and performing with one another. We recently released our first professionally recorded single "Sour Candy" (now on all streaming platforms)! Our songs consist of arrangements from all different genres which is part of the fun! We appreciate the opportunity to participate in SoJam this year.
Syntax Error from Ridgewood High School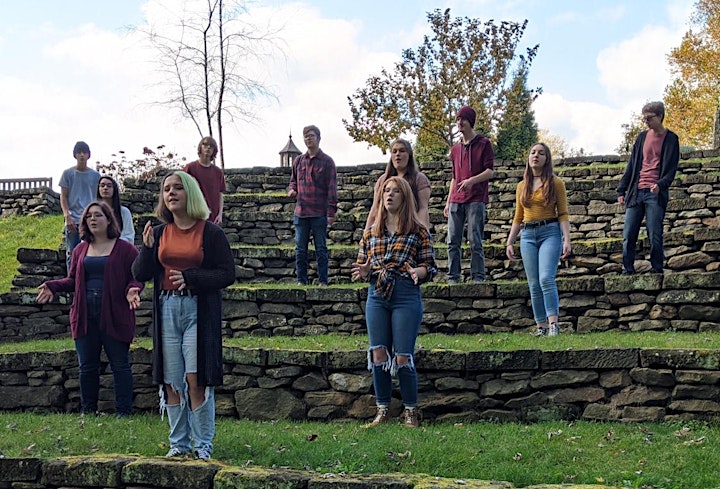 Syntax Error began four years ago at Ridgewood High School in West Lafayette, Ohio, born out of students' love for a cappella music, pop singing, and desire for new challenges. Since then, the ensemble has attended both the Nordonia and Kettering National A Cappella Festivals. Through those festivals, Syntax Error and Ridgewood Performing Arts have had the opportunity to clinic with amazing professional ensembles such as Voice Play, Duwende, and The Exchange. Four years, more than forty songs, three music videos, and hundreds of hours of rehearsal later, they still strive every day to sing for the world.
Doox of Yale from Yale University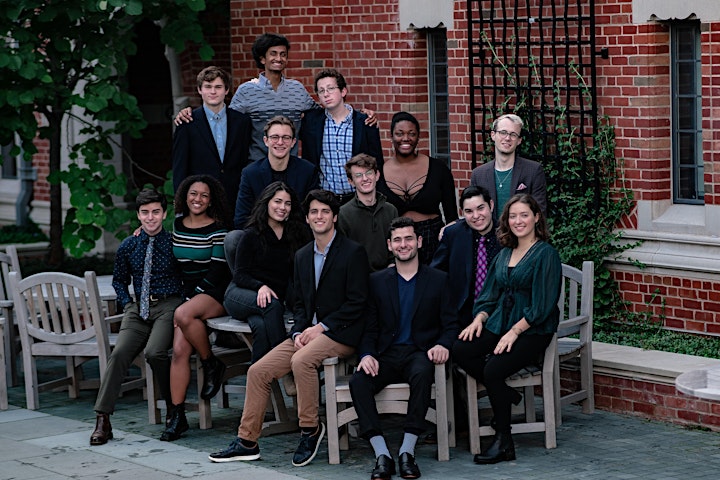 Formerly known as The Duke's Men of Yale, Doox of Yale is the first all-gender TTBB a cappella group at Yale! No one's quite sure how it happened. Some say that Basil Duke Henning, the former Head of Saybrook College, stole an arrangement from the Whiffenpoofs. Others say he commissioned a friend to compose the piece for his new group, and it was the Whiffs who stole it later. Whichever story you believe, Basil Duke Henning taught a song to four of his eager students way back in 1952, and The Duke's Men were born. Since then, "da doox" have grown to include nearly 400 members and sung from coast to coast and around the world, from the busy streets of England to the mountains of Colombia, from the neon lights of Japan to the rivers of Turkey, and to our hometowns across the country and around the globe. In keeping with our goal to create music that reflects our community, we now invite all singers, regardless of sex or gender identity, to join us in the years ahead as an all-gender TTBB group. Join us as we push the boundaries of live and recorded music, and stick around for the passionate spirit, eclectic repertoire, and unforgettable experiences that define Doox of Yale.
Crimson & Slate from Cheyenne Mountain High School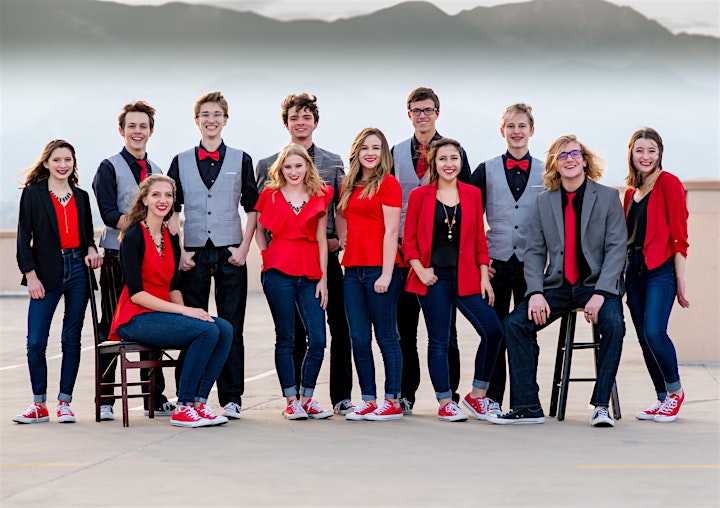 Colorado Springs, Colorado is home to Crimson & Slate, the premier a cappella ensemble from Cheyenne Mountain High School. Crimson & Slate's director, Dawn Wisdom, started the groups at CMHS in 2002. The girls, Crimson and the guys, Slate performed for many years as two separate ensembles, but combined to be Crimson & Slate four years ago.
Last year Crimson & Slate had had the honor of performing for the 2020 CMEA conference in January, and were thrilled to be in the opening showcase of the Kettering National A Cappella Festival. When the Covid shutdown canceled all of their spring events, they sill worked to finish their 2020 album "Illuminate the In Between" and film a few music videos. The year before they opened for the national touring professional show D'Cappella at their one tour stop in CO at the Paramount in Denver. They opened twice for professional group FACE at Stargazers and at the new ENT center. They had their own show at Hard Rock Honolulu, and had the pleasure of working with Deke Sharon, at the Aloha State Choral Festival in Hawaii. They received superior ratings, top rankings, and awards at every event they were a part of.
While the festivals and awards are great fun, what the group treasures most is the music they share with each other and their audiences, and the relationships that form by being a part of Crimson & Slate. They find something special about each show- even our current virtual happenings. Some of their favorite memories have been with our smallest audiences on our home stage.
Crimson & Slate record music each year and release music videos. You can find some of our recent videos on YouTube. In 2019 Crimson & Slate received nominations in two categories for the national AVA awards, and were nominated for their "Past Lives" video for the 2020 AVAs.
Individually the groups enjoyed great success. Crimson was in the ICHSA National Final 8 times. Crimson was NCHSA National Champion in 2005. Crimson & Slate was in the AEA national championship twice at NACC. Crimson and Slate have won the CO Jazz & A Cappella event many times. Crimson appeared on BOHSA albums, separately and combined the groups have been featured at the Colorado Music Educators annual Clinic and Conference.
You can follow Crimson & Slate on Facebook, Twitter and Instagram. Check out their YouTube channel, and look for them on all of your favorite music streaming sites.
Date and Time
Location
Refund Policy