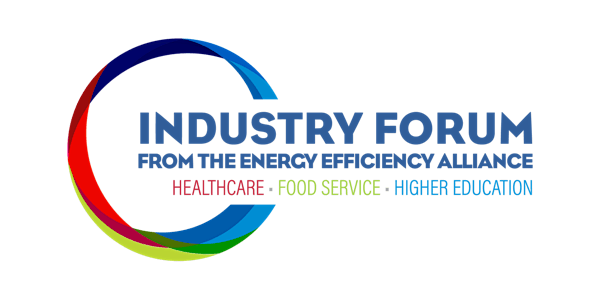 Virtual Event Series: Industry Forum on Energy Efficiency
The Energy Efficiency Alliance is relaunching the Industry Forum on Energy Efficiency as a virtual event series!
About this event
Starting September 10th, we're kicking off a four-week virtual event series to showcase energy efficiency in Healthcare, Food Services, and Higher Education.
All Access Passholders can attend all events and networking functions in the series. For those four weeks, we'll hold an event every Wednesday, Thursday, and Friday at at 11 am with top experts and tons of audience engagement. The events will provide macro views of energy efficiency opportunities in each industry as well as concrete steps to achieve major savings on energy.
Every Friday at 4pm for the duration of the series, we'll also host a special networking event featuring themes and high-profile guests. Attendees can mingle in virtual chat rooms, exchange contact information, and ask questions of experts.
Welcome to the Forum Kickoff Party 9/10
Building Performance Mixer 9/18
New Jersey Social Hour 9/25
Facility Management Meet & Greet 10/2
There's more! All-access tickets also unlock the Resource Library, where we'll post all videos, slides, and materials for attendees to enjoy for a whole year.
Want to know more? Speakers, sponsors, session descriptions and more can be found on eeindustryforum.org.
Join us wherever you are this fall for engaging conversations and new connections!