Join us on 26 January for our Virtual event Europe, Consumer Trends Report 2022: Rebound & Rebalance
About this event
2021 was the year of collective adjustment. Global upheaval and changing work-life routines have led to a re-evaluation of where we invest our time and energy. For some, this has involved significant life-changing decisions, whereas, for others, small-scale rituals have offered a chance to regain balance.
Amidst the ongoing uncertainty, redirecting our focus on creating small moments of joy has become a priority. Yet, at the same time, there is a sense of stability that comes from long-term planning and contemplating the future.
In 2022, we will attempt to satisfy this underlying tension between pleasure and purpose. We are actively trying to rebound and rebalance.
As experts in people-centric future thinking, we identified 10 consumer trends that will define 2022 consumer behavior, and we validated these with 15,000 consumers in 17 markets around the globe.
Curious about the emerging trends that are shaping the 2022 consumer in your market? Join our virtual event on Wednesday, 26 January.
Our team will explore the key trends for Europe, and the implications for brands in this market!
Speakers
Joeri Van den Bergh, Future-Consumer Expert
Lily Charnock, Culture + Trends Director
Josh Barazetti-Scott, Research Team Director
Luca Vitaloni, Research Manager
Listening from another location?
London (9AM), Brussels (10AM), Rotterdam (10AM), Düsseldorf (10AM), Paris (10AM)
How to access the platform?
After registering you have the option to click on 'Access the event' which will take you straight to the platform. The session will be hosted in Zoom.
Also, don't forget to add the event to your calendar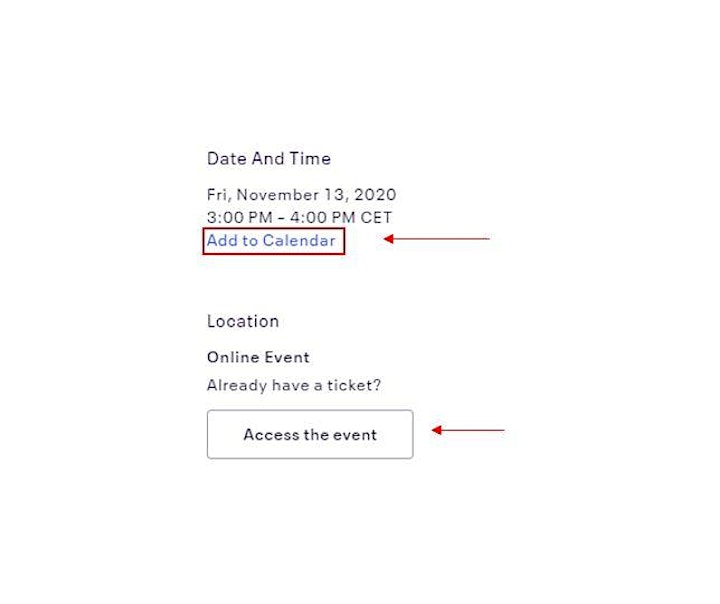 Organizer of VIRTUAL EVENT (EUROPE), Consumer Trends Report 2022: Rebound & Rebalance
At InSites Consulting, we empower people to shape the future of brands.
Stretching the boundaries of marketing research since 1997, we lead the way in innovative digital research technologies and methodologies, from our mobile-first online community platform, to our award-winning insight activation studio.
Our global team of 600+ researchers, marketers and innovators, make consumer-centric decision making a reality for more than a third of the world's best brands, including BBC World, Heineken, L'Oréal, Mastercard, Philips, Volkswagen and Unilever.