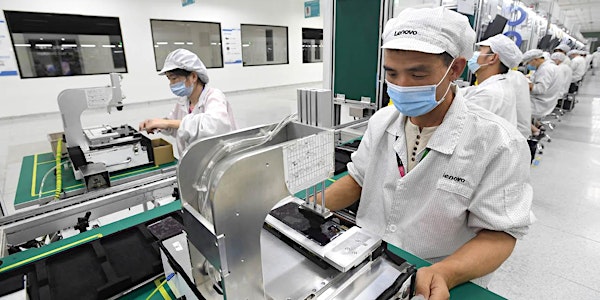 Virtual Event | Companies Subsidized by China Buy US Tech Firms?
Please be advised: This event will be held virtually on the Hudson website.
Date and time
Friday, February 11, 2022 · 9 - 9:30am PST
About this event
This event will premier here live at 12:00 p.m. EST, Friday, February 11.
WATCH HERE: https://www.hudson.org/events/2066-virtual-event-should-companies-subsidized-by-china-be-permitted-to-buy-us-tech-firms-22022
Highly subsidized Chinese companies and venture capital firms frequently use mergers or acquisitions of leading U.S. firms to access sensitive and leading-edge technologies. This endangers both U.S. defense and technology leadership and undermines fair competition in global markets. Representatives Scott Fitzgerald and Greg Stanton have introduced a bill to require acquiring or merging foreign firms to disclose any information detailing financial support or subsidies provided by a foreign government to U.S. antitrust regulators. As Congress debates the comprehensive bills to enhance U.S. competitive strength in the face of Chinese mercantilism, this would allow regulators to evaluate whether subsidies tip the scale of unfair competition in such transactions. Join Hudson Senior Fellow Thomas Duesterberg for a conversation with Representatives Fitzgerald and Stanton on these pressing issues.
Speakers:
Representative Scott Fitzgerald, U.S. Representative, Wisconsin's 5th Congressional District
Representative Greg Stanton, U.S. Representative, Arizona's 9th Congressional District
Thomas J. Duesterberg, Senior Fellow, Hudson Institute
Program:
Moderated Discussion
12:00 p.m. - 12:30 p.m.
About the organizer

An independent research organization promoting new ideas for the advancement of global security, prosperity and freedom.
Founded in 1961 by strategist Herman Kahn, Hudson Institute challenges conventional thinking and helps manage strategic transitions to the future through interdisciplinary studies in defense, international relations, economics, health care, technology, culture, and law.
Hudson seeks to guide public policy makers and global leaders in government and business through a vigorous program of publications, conferences, and policy briefings and recommendations.
Hudson Institute is a 501(c)(3) organization financed by tax deductible contributions from private individuals, corporations, foundations, and by government grants.