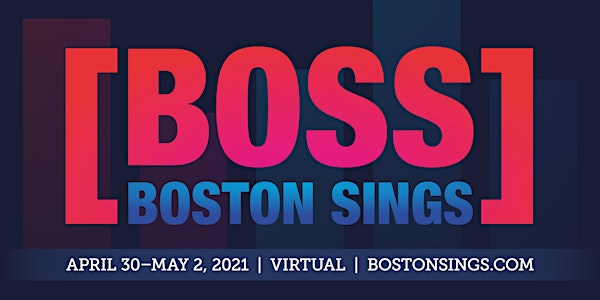 Virtual Event: Boston Sings [BOSS] A Cappella Festival 2021
Boston Sings [BOSS] is a weekend-long vocal festival, this year going virtual!
About this event
Taking place VIRTUALLY this year, Boston Sings [BOSS] is a three-day event featuring everything you've come to expect from an a cappella festival and more: an innovative spin on the Scholastic Competition, performances by internationally acclaimed groups at the Professional Concert, plus a full spread of classes and networking events over the weekend.
Buy your tickets now!
Visit casa.org/boss for more details!
Full Schedule: casa.org/boss/schedule
Contact tickets@casa.org if you have any questions.
SCHOLASTIC COMPETITORS
All-Night Yahtzee (Florida State University)
In Full Colour (University of Waterloo)
On the Vox (Berklee College of Music)
Radius (Various Universities)
[UNTITLED] (Towson University)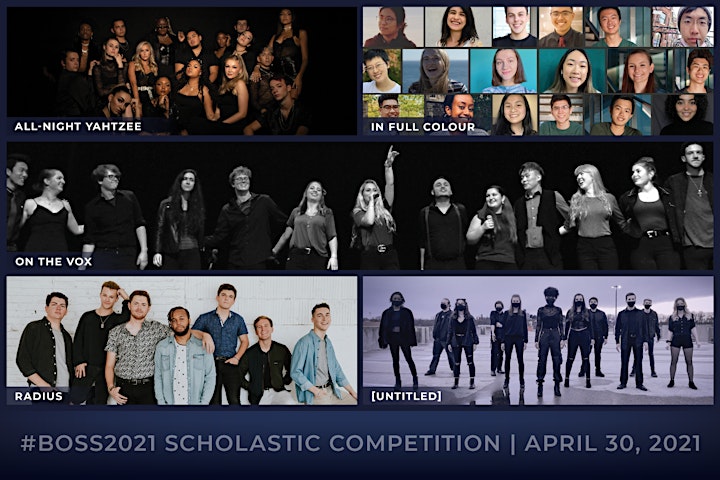 FRIDAY NIGHT FEATURED PERFORMER:
OneManJamz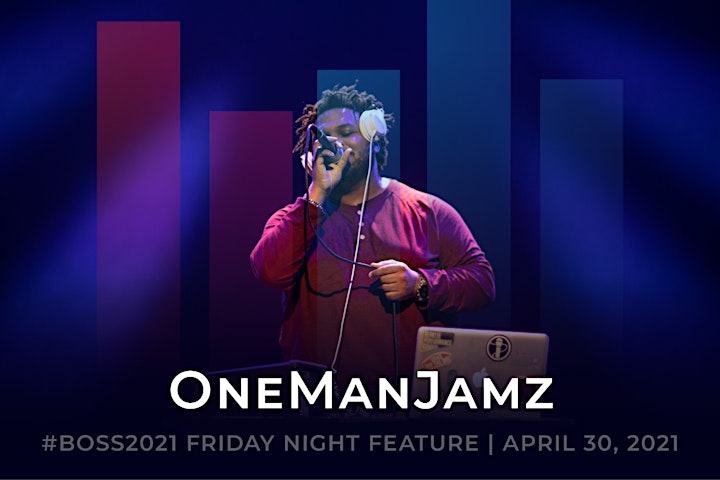 PRO CONCERT FEATURING:
POSTYR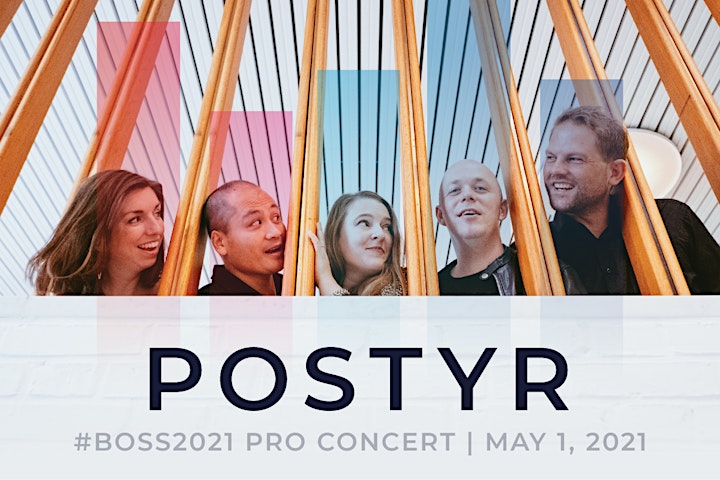 An award-winning modern a cappella group from Aarhus consisting of 5 singers, all graduates of the Royal Academy of Music in Denmark—emerged from a desire to renew and develop the vocal music scene locally and abroad. Inspired by artists like Björk, Bon Iver, and Jessie Ware, POSTYR's sound ranges from electronically produced to strictly acoustical 5-part vocal arrangements.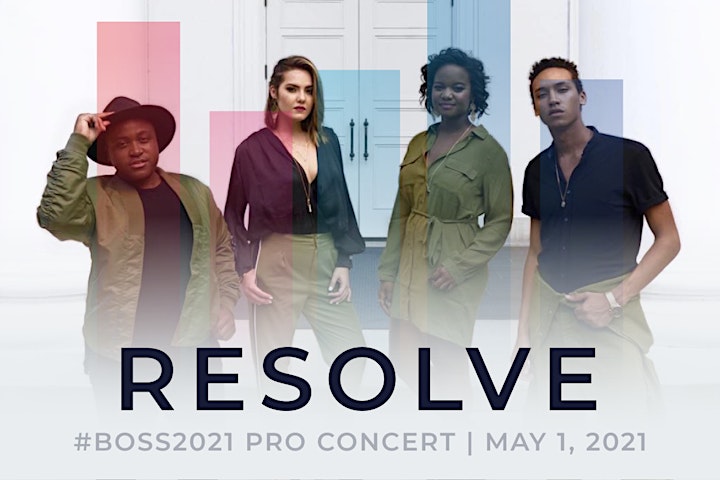 RESOLVE is a vocal jazz quartet based out of Central Florida. Inspired by legendary vocal groups such as the Manhattan Transfer and the New York Voices, these four young vocalists bring a flair and musicality to the stage that is all their own!
A contemporary group with a clean and classic sound, RESOLVE builds on timeless pieces of music from all genres and works them into a vocal jazz style. Their video releases have generated thousands of views across various platforms. They have been honored to sing with artists such as Tiffany Coburn and Michelle Mailhot and perform original arrangements by Sam Robson, Erik Winger, and their very own Chris Keough.
Diversity and a shared passion for music is what brought these four vocalists together. Each member of RESOLVE offers a unique musical perspective which has helped shape not only the song selections, but the group's overall tone as well. When they're not creating music as RESOLVE, they spend their time performing for the Walt Disney Company. Collectively, they can be seen performing at various stages throughout Walt Disney World, including: The Dapper Dans, Finding Nemo - The Musical, and The Voices of Liberty.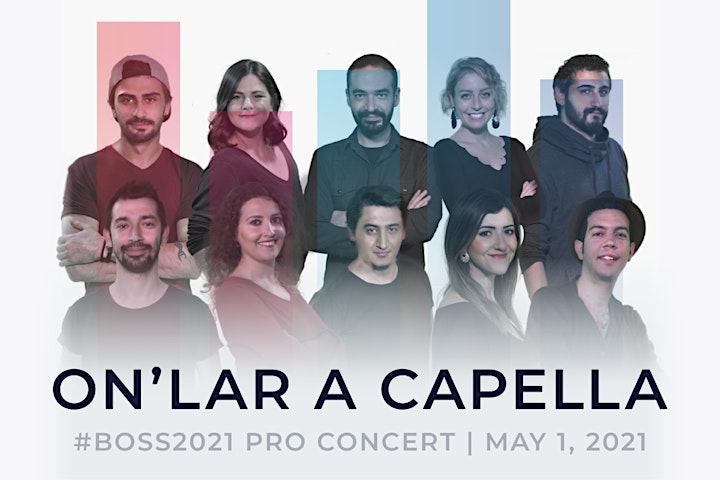 On'lar Acapella is an Acapella Vocal Ensemble from Ankara, Turkey that performs musical performances without using any instruments or background voices. On'lar Acapella, most of whom came together from the Turkish Radio and Television Ankara Radio Polyphonic Youth Choir and has been singing works in Acapella style together since 2011, and it took its final form in May 2018. The team released their first arrangements with one of the most famous production companies of Turkey- Kalan Music production, and later took the stage with Turkey's famous singers like Kenan Doğulu at Harbiye Open Air concerts. Both in collaboration with several artists and as an individual band, the team has numerous concerts all over Turkey. Recently, they have also been performing in online festivals and concerts too!
The On'lar Acapella repertoire includes a wide range of Turkish and foreign popular song arrangements, folk songs, nostalgic popular songs, and stage shows that reveal the beauty of the human voice. The team also has an active social media presence with many video clips to the arrangements and medleys of the popular pop and folk songs.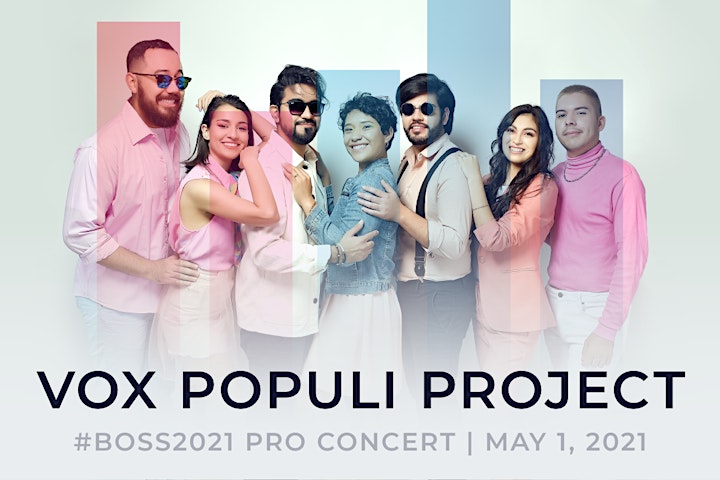 Vox Populi Project (VPP) is the most daring Mexican vocal band in recent years, without fear of breaking the rules and reaching the limits of the human voice. Its sound is the mixture of the talent of each of the members, with the style of its director Julio Morales, achieving a unique and authentic sound identity that mixes pop, jazz and Mexican music.
VPP has performed at the best international vocal music festivals in Mexico: Tlaxcala Canta, UNAM International Festival of University Choirs, as well as at cultural and musical festivals such as the Festival of Mayan Culture and the Cordoba Jazz Festival; including various international tours through Ecuador, Argentina, USA, Germany, France, Poland and Spain.
They have won different awards such as the 2nd Place in the Festival of University Choirs of the University of Veracruz, 3rd. Place in the International Choir Competition "Tlaxcala Canta" and 1st. Place in the International Competition of Vocal Ensembles Jalisco Canta.
In 2018 they presented their LP "Esencial", achieving great acceptance with the public and sales in different countries around the world.
Currently VPP is currently producing their first original music EP. They will release their first original single in June 2021.