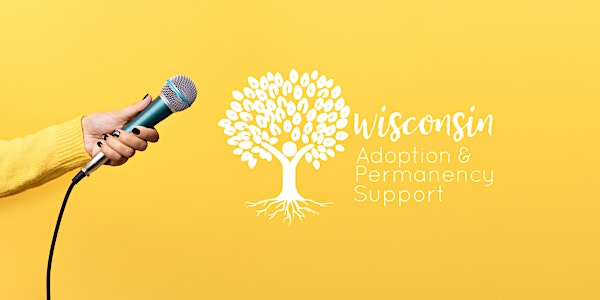 VIRTUAL EVENT: Adoptee Voices
Registration on eventbrite is required for this event-
About this event
November is National Adoption Month, and Wisconsin Adoption & Permanency Support believes one of the best ways we can all recognize this month is by spending time listening to those who have been adopted. Join us for an evening forum with a panel of adult adopted persons who have agreed to share from their experiences. Some of the topics covered may include: grief and loss, identity formation, the "core adoption issues", transracial and international adoption, search and reunion, teenage years, and openness in adoption.
We invite all adult adoptee registrants to register at no cost by using the promo code "NAM22".
If you have questions for our panel, there is space in the registration to include them. We hope you will join us to listen and learn together!
*Please note: If you are looking to obtain a certificate of attendance, you must register. For example, if John and Jane Doe would like a certificate, they must register separately in order for both of them to receive a certificate.