Virtual Dr. King Day Birthday Party and Craft - Just Be You Performing Arts
Celebrate Dr. King Day during a fun and creative virtual Birthday Party! A free event for kids and teens. Hosted by Mahogany Reynolds-Clarke
About this event
Just Be You Performing Arts™
Proudly presents
3rd annual virtual
Dr. King Day Birthday Party and Craft
Join us via Zoom in honor of the Dr. Martin Luther King, Jr. legacy
Activities will include:
* A birthday sing-along
* A birthday craft project
* Video slide show of Dr. King
Bring a cupcake to the event and your own candle. We will sing Happy Birthday to Dr. King and make a wish for the future! (an adult must supervise any candle lighting)
This is a free program sponsored by the Judith Ann Reynolds Artists of Excellence Scholarship Fund ™. Named in honor of the founder of Just Be You Performing Arts, belated mother.
Celebrate the tremendous contributions, accomplishments, and sacrifice of Dr. King during this free online event for kids and teens (and parents).
Registration is required to properly prepare.
Please RSVP.
Parents, if your plans change please CHANGE your RSVP in advance.
We appreciate your courtesy and consideration to the event organizers.
HAPPY DR. KING DAY!
Let's celebrate with creativity and unity!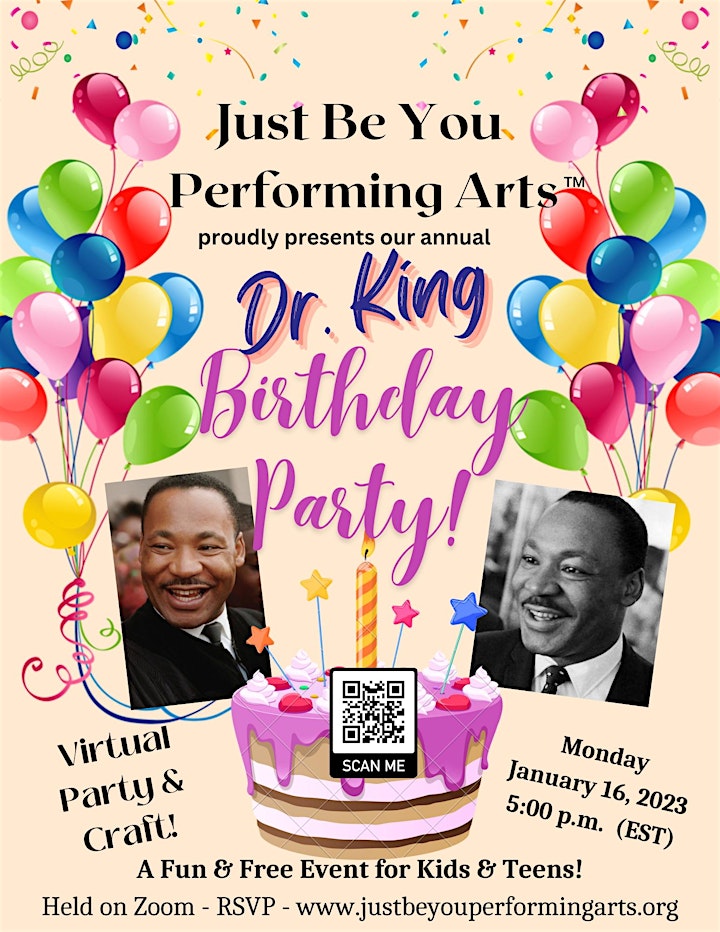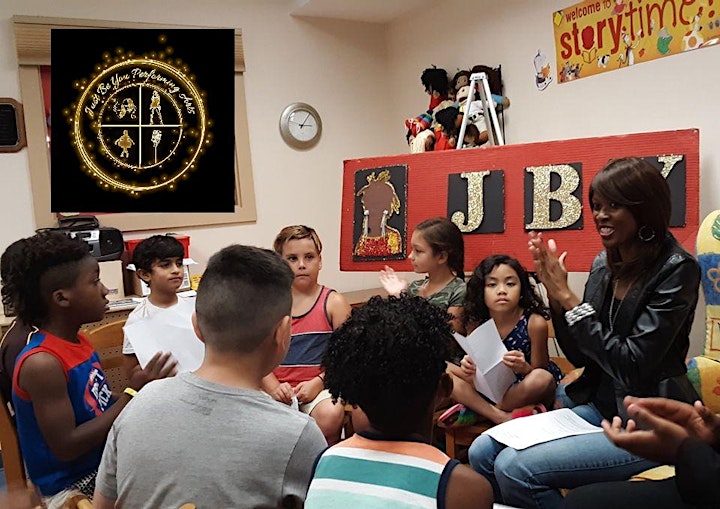 Mahogany Reynolds-Clarke is the founder and creative/executive director of Just Be You Performing Arts ™. She is an award-winning actress and beyond a triple-threat artist having trained and worked extensively in New York and Europe. Her commitment to enriching lives through community outreach is the hallmark of her journey as an artist.