Celebrate Valentine's Day with this Virtual 5k Fun Run/Walk!
About this Event
Family friendly, Valentine's Day themed virtual 5k. Fort Carson community is welcome! Take photos to capture your fun!
5k registration is from January 1 to February 1.
$15 per person
DOD card holders only. Must have access to Fort Carson for packet pick up.
No packets will be shipped for this event.
Race packet pick up will be at Ivy Fitness Center, February 3-4, 1500 - 1800.
Ticket prices include customized Cupid Shuffle T-shirt and sticker.
After registration has closed, participants may run 3.1 miles in any desired location. Results can be messaged to the Fort Carson MWR Facebook page, or emailed to Rebecca Baden at catherine.r.baden.naf@mail.mil. Results can be a screen shot from an app (Strava, Garmin, iphone, etc), a picture of your smartwatch, or just the stats (we trust you). The stats will be your clocked time. If you'd like, you can even give us your elevation gain!
• Click here to post your results to our Facebook event page •
Participants will have between February 5 and February 9 (by 10am) to upload results.
There will be no refunds issued for this event.
Thank you so much for participating and have a GREAT TIME!!!!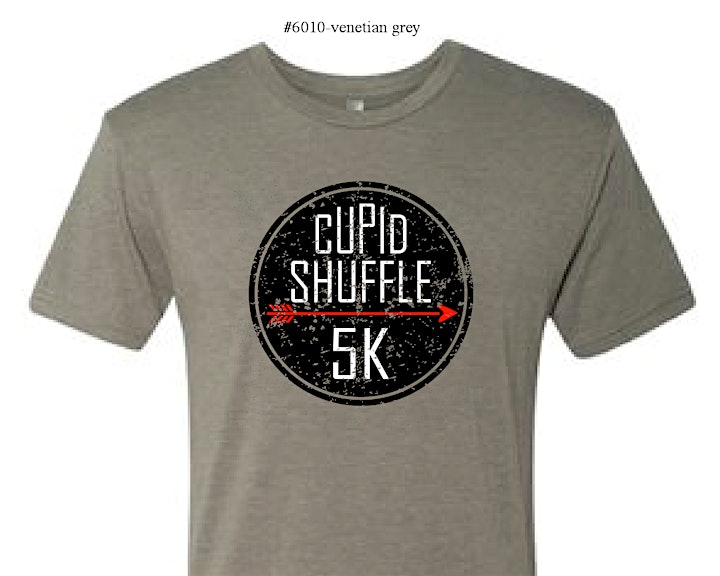 Receive team points for Commander's Cup at the Virtual Cupid Shuffle 5k!
Please make sure that all qualified participants include their company name when registering for Cupid Shuffle 5k to receive Commander's Cup points for your team.
MOI:
In individual sporting events and/or special events (i.e. fun runs), one participation point will be given for each individual who actually participates for his/her unit.
These points will be added to the actual event points to determine the final order of finish.
Event points are as follows: first place (10), second place (7) and third place (4). No event points are awarded for fourth place and lower.
Contact Lorraine with any questions regarding the Commander's Cup at (719) 526-3972
Date and Time
Location
Refund Policy