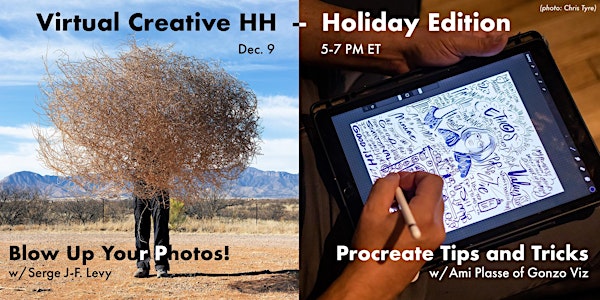 Virtual Creative Happy Hour - Holiday Edition
A FREE virtual creative happy hour w/TWO workshops—Photography & Procreate—for people of all artistic skill levels!+w/a lil holiday twist..
About this event
Blow Up Your Photos! (Hour 1)
Want to shake-up your photo game? In this 50-minute crash-course photography workshop participants will learn ways to make more considered and complex photographs. By looking at the work of other photographers, a discussion of some technical tips and pointers, Q+A, and an in-class exercise, you'll come out thinking about your photography in a dramatically different way.
Minimum supplies needed: A cellphone or digital camera to use along with a familiarity on how to upload photographs to a shared folder (will provide folder link during the workshop).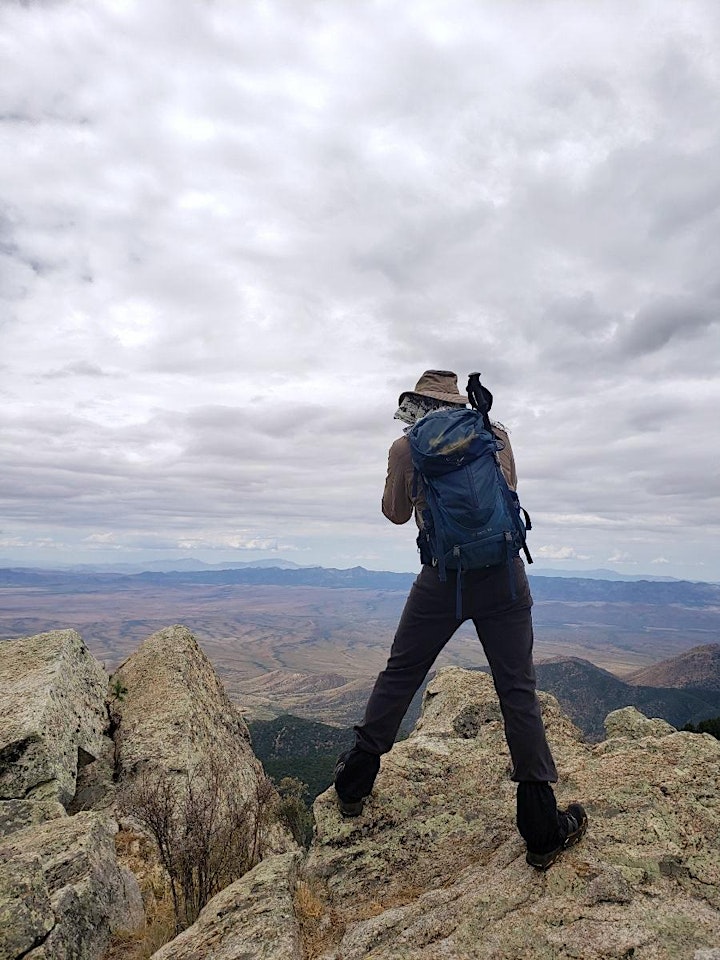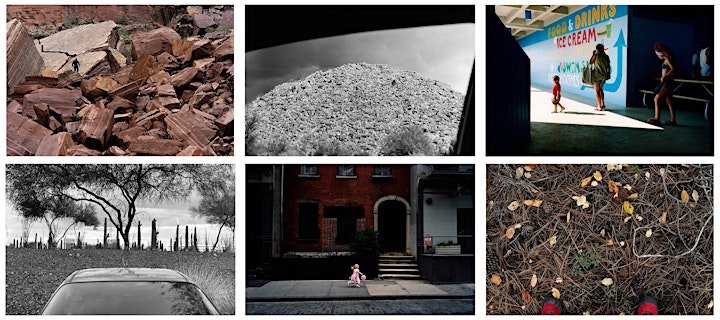 Procreate Tips and Tricks! (Hour 2)
Procreate is an inexpensive and simple, yet powerful and intuitive drawing program for the iPad. I can honestly say it has transformed the way I work in so many good ways. So for the holidays I'd like to share some tips and techniques for creating with it. I will go over the basics—tools, flow, capabilities—as well as the ways that I work creating drawings and animations. And best of all, how folks of all artistic skill levels and styles can use this wonderful tool to create amazing art (and maybe some nice holiday gifts for your loved ones—just sayin').
Minimum supplies needed: iPad with Procreate installed. Apple Pencil preferred but you can always "finger paint"!