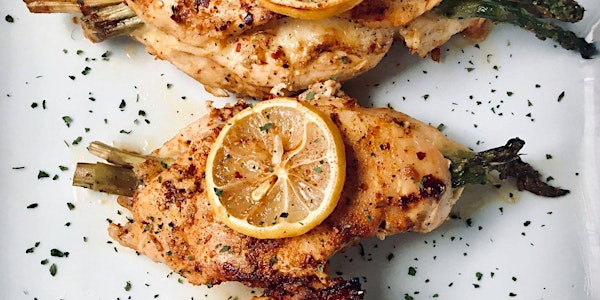 Virtual Cooking Class- Minority Health Month
Join us for a Virtual Cooking Class in honor of Minority Health with Chef Dannika Stevenson.
About this event
Summit County Public Health, Let's Grow Akron, and Sip. Savor. Soul, LLC Presents:
SPINACH AND ASPARAGUS FRITTATA INGREDIENTS:
1 PKG OF 4-5 CHICKEN BREASTS, SKINLESS & BONELESS
1 BUNCHED ASPARAGUS, RINSED AND ENDS TRIMMED
2 LEMONS, HALVED
1 PKG OF SMOKED GOUDA SLICES
4 TB UNSALTED BUTTER
SEA SALT FOR TASTE
CRACKED BLACK PEPPER FOR TASTE
1-2 TSP PAPRIKA, GRANULATED GARLIC AND ONION POWDER
2 TSP PARSLEY, MINSED FOR GARNISH
This event is funded by the Ohio Commision on Minority Health.