About 75% of people with PD have changes in speech, voice & swallowing at some point during the course of the disease, what can you do?
About this event
The same PD symptoms that occur in muscles of the body, tremor, stiffness and slow movement - can occur in the muscles used in speaking: A soft voice, mumbled or fast speech, loss of facial expression and problems communicating. We have developed this program for you to pair with your treatment plan, for those who would like to improve their speech and communication abilities.
Most people get the best improvement with speech and swallowing when medications are paired with practice and exercises. That is why Parkinson's Resources of Oregon developed this program for those who would like to improve their speech and communication. A certified speech and language pathologist instructs the group through a series of activities, exercises, and discussions.
This program is not meant to replace speech therapy, but is a safe place to learn and practice new communication skills and memory strategies. It is appropriate for those who have completed the Lee Silverman Voice Treatment, (LSVT) as well as those who haven't. This Communication Skill Group is a 13 week virtual class - Fridays 11:00 am
Instructed by Julia Robinson, MS, CCC-SLP, Speech-Language Pathologist from Legacy Emanuel Medical Center.
Thank you to Legacy Health for being an amazing community partner.
NOTE: Once you sign up, you will receive a confirmation email with the Zoom information you need to join. You will also receive a reminder email 24 hours before the event. If you are in need of Zoom help, please contact someone at our office, 800-426-6806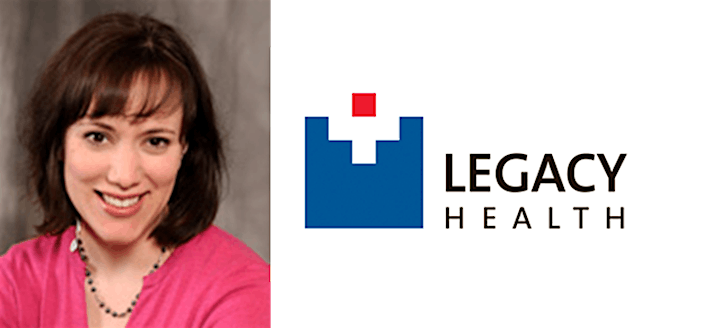 Organizer of Virtual Communication Skills Group