About this Event
Featuring Comedians MARSHALL BRANDON and NICK CARTHAN with host THE COMEDY VIXEN - XORA LOU SAULS and DJ SMOOVE providing the soundtrack!!
Introducing one of the most talented comedians to step to the stage. Born and raised in Hartford, Connecticut, MARSHALL BRANDON has been making people laugh since he uttered his first words. After earning his B.A. in Criminal Justice from Western Connecticut State University he decided to aggressively pursue a career as a professional comedian and writer. Marshall has established himself as one of the hardest-hitting comedians in the country and has worked with many of today's most well known comedians. Some of the bonafied head liners that he has opened for include: Talent, Earthquake, Sean Waynes, A.J. Johnson, Mike Epps, John Witherspoon and D.L Hugely. Marshall has had multiple appearances on BET's Comic View and portions of his routine are shown frequently during the off-season on Classic Comic View.
Don't delay... Join from whereever you are in the world!
Support Zeta Phi Beta Sorority - Rho Eta Zeta Chapter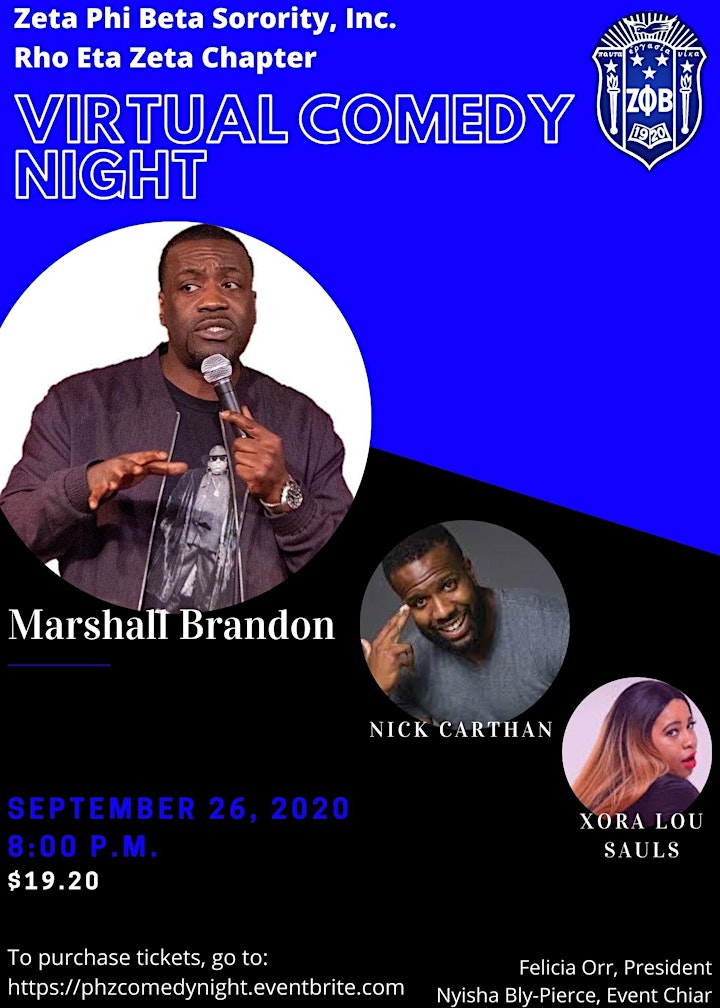 Date and Time
Location
Refund Policy