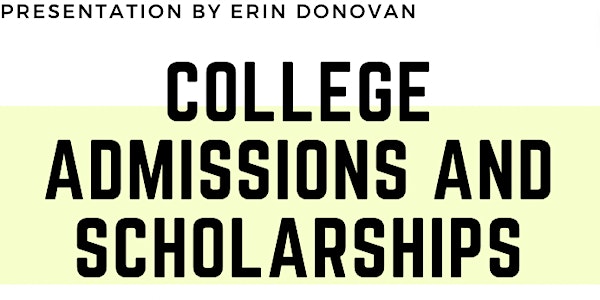 VIRTUAL College Admissions and Scholarships
Everything you and your child need to know to thrive through the college admissions process
About this event
The college admissions process can feel like a bit of a mystery to parents. It can also cause tension or confusion within the family when the stress of an unclear plan strains relationships.
The workshop is in place to support mutual understanding and a dialogue between parents and children. It helps to create a game-plan for success as your teen navigates the essential transition from childhood to adulthood.
Join us for an evening of connection, communication, and information that will help your family thrive through college selection, testing, applications, and admissions.
Registration required to get link to the event. If you cannot attend, email erin@exclusiveprivatetutor.com and she will inform you of alternate days and times.