Multiple Dates
"Virtual Coffee" with a Spiritual Director
"Virtual Coffee" What is a Spiritual Direction & Spiritual Companion Session?
About this event
Go beyond the internet searches and strictly religious definitions of Spiritual Direction. We will discuss in small groups what Spiritual Direction or Spiritual Companionship is; if SD is a good fit for you; and how to discover a Spiritual Director that matches your unique needs, spiritual or secular views, and style of inquiry in your life.
A spiritual companion is present with you, and listens as you seek deeper questions within.
Listen. Share. Transform...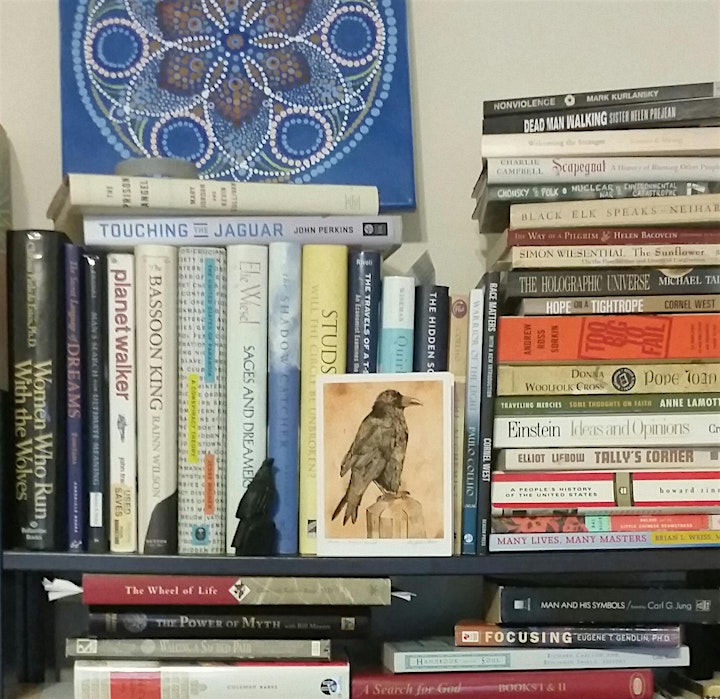 Art created by talented former Spiritual Directees or Companions
Creative credit: "Mandela Inspired by Spiritual Direction" by Karin Krog & "Raven on Orange Ground" © 2011 by Kim Zoph
Organizer of "Virtual Coffee" with a Spiritual Director
Spiritual Director, Presenter, Meditation Instructor, Group Facilitator & Transformation Collaboration Specialist
"As a trained and present listener, I accompany others as they share their spiritual journey. Through focusing and creativity, I help others notice inner direction and feeling as I reflect responses to deepen understanding." -DH
The Conversation Peace inspires creative transformation through sharing & listening… Connecting you to profound speakers, writers, poets & thought-leaders for personal & public conversations.

Follow @thepeacetalk on Twitter and Facebook.
Follow us on Eventbrite (or The Conversation Peace Eventbrite host) as we share free and low cost classes, presentations, discussion forums and Spiritual Direction opportunities.
For personal Spiritual Direction session inquiries contact danielle@theconversationpeace.info or visit the About Us page at https://theconversationpeace.info/about
Listen. Share. Transform...