"Virtual Coffee" with a Spiritual Director Listen. Share. Transform...
About this event
Go beyond internet searches & strictly religious definitions of Spiritual Direction.
We will discuss:
What is Spiritual Direction or Spiritual Companionship
Would SD be a good fit for you
How to find a Spiritual Director that matches your unique needs, spiritual or philosophical views, and style of inquiry in your life
A spiritual companion is present with you, uses focusing and creativity, and listens as you seek deeper questions at important stages in your life's journey.
Limit 3 attendees per session. BYOB ring Your Own Beverages.
Listen. Share. Transform...
Subscribe for articles & free resources @ The Conversation Peace Collective Follow @thepeacetalk Like us on Facebook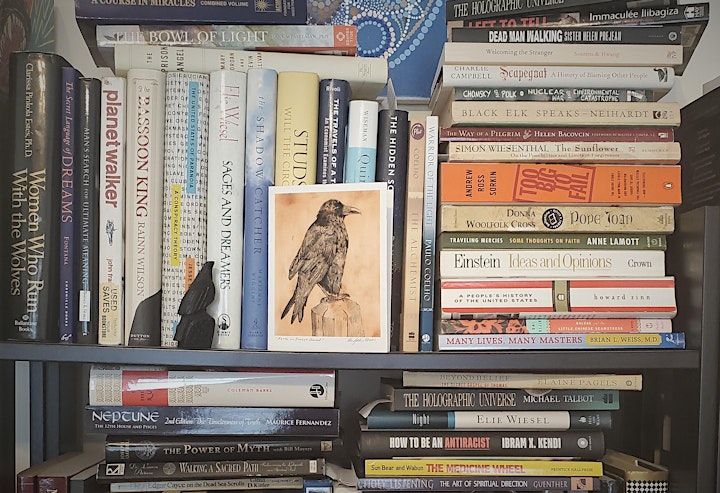 Art created by talented former Spiritual Directees/Companions
Creative credit: "Mandela Inspired by Spiritual Direction" by Karin Krog & "Raven on Orange Ground" © 2011 by Kim Zoph