Event Information
Refund policy
Contact the organizer to request a refund.
Eventbrite's fee is nonrefundable.
Interactive virtual cocktail classes led by an established LA bar manager and consultant teaching the fundamentals for home bartenders.
About this event
For private parties of 6+ people, reach out directly to hello@iceandalchemy.com. Private parties may select any of the eight lesson plans listed below. All Class times are scheduled in PST. *PLEASE NOTE: Public classes are a 2-ticket minimum purchase and cap at 16 people. If you're flying solo, awesome! Reach out directly to hello@iceandalchemy.com and we'll find you a seat in one of my available public classes. Also feel free to reach out if the class you wanted is sold out*
INTRODUCTION
My name is Josh and I am the Owner and Chief Consultant at Ice and Alchemy LLC (Instagram: @ice_and_alchemy). I want to take the fundamentals that I train in my bar programs into your homes. Once you learn these, you'll be able to explore any flavor combinations you can imagine. I'll suggest spirits for the specific class that you're in, but these recipes are designed to allow you to use any spirit you'd like!
WHAT TO EXPECT
We make three cocktails in these fun, educational, and interactive classes! Each class is 1.5 hours long where we explore two classic cocktails, some "seemingly familiar" and some not-so-familiar and use them as examples to the bigger picture: understanding cocktail structure so that when people leave the class they can create endless, customized cocktails at home. This creative process is what makes my classes unique and applies much of the same lessons I give to my bartenders when training/consulting. The third cocktail we make is an opportunity for you to employ the techniques that you learn in the class to create your own balanced custom cocktail.
These classes are perfect for date nights, happy hour groups, meeting new people, corporate team-building, or linking up with friends and family all in my virtual classroom! It's the best way to practice social distancing while still enjoying a social life and learning a new skill.
Each cocktail will use only one base spirit, so you won't need to worry about spending money on less-commonly used bottles that collect dust. The goal is to get the most mileage out of your home bar and feel confident in what you mix together.
CURRENT PUBLIC CLASSES ($20 per person, minimum 2 tickets purchased. Please book using the Eventbrite Calendar. If next day tickets to public classes are unavailable, reach out directly to hello@iceandalchemy.com)
PUBLIC CLASS SCHEDULE:
January: In this month's class we travel to the Caribbean together where the r(h)um, and how it is consumed, is as unique as each island and town. These tropical drinks have been adulterated over the years to be overly sweetened using high-fructose corn syrup, blenders, and even artificial colors. That's not what these drinks were originally about! Caribbean and Tiki cocktails, when prepared correctly, are an immediate escape to nostalgic beaches and warm daydreams. Here, we're going to island-hop from Cuba (the Daiquiri) to Jamaica (Jamaican Rum Punch) to explore how these two cocktails and styles of rum are so different! Ready to set sail?
February: In this month's class, we explore two quite different styles of gin: London Dry and Old Tom. We'll taste and discuss these gins while balancing them into two of my favorite, refreshing cocktails: The Bee's Knees and the Eastside!
Stay tuned for more class updates, including what will be taught in the coming months!
CURRENT PRIVATE CLASSES ($25 per person with a minimum of 6+ people per group. By booking a private class you may schedule any of my seven lesson plans on any day of the week! (time permitting) Descriptions of all lesson plans can be found here. You can book private groups directly by emailing hello@iceandalchemy.com.)
• Whiskey Cocktails 1
• Pre-Prohibition (highly recommended for first-timers!)
• Post-Prohibition (highly recommended for first-timers!)
• Gin Cocktails 1
• Caribbean/Tiki Cocktails 1
• Caribbean/Tiki Cocktails 2
• Brunch Cocktails
• Not a "Martini"
• Agave Cocktails
~Please note: refunds and transfers require a 48-hour notice! ~
HOW TO PREPARE
• Book your public/private class
• You will receive a welcome email within 24 hours with a list of ingredients to purchase (as needed) for your chosen class
• Buy your ideal spirit(s)! I'll have suggestions based on your class but feel free to use what you know you already like. There are option for non-alcoholic spirits as well
• On the day of your class you will receive an email with a link to my virtual classroom on Zoom
• Find a place in your house to setup and get ready to mix!
TOOLS REQUIRED: Links to bar kits will be provided in the Class PDF upon booking, should you like to invest in new bar tools!)
• Shaker (We're in quarantine so even a protein shake mixer-bottle can work in a pinch!)
• Hawthorne strainer (the one with a spring)
• Jigger (this is the standard measuring tool in bars)
• Bar spoon (honestly, a lot of us pros use a chopstick at home, so you'll get no judgement from me if you go that route!)
• Glassware will be described in the welcome email for your specific class
INGREDIENTS
These will be outlined in the welcome email for your specific class. These are common ingredients but be sure to shop ahead of time in case the grocery stores/deliveries are still hectic for some of us.
I look forward to sharing with virtual bars pace with you all, share my passion, and keep bar culture alive while we're all at home!
FREQUENTLY ASK QUESTIONS
Q: "Can I schedule a class for my 50+ corporate clients? " A: Totally. Email me and we can get the ball rolling. There are price discounts for large parties starting at 30+ people.
Q: "In what time zone are your classes scheduled? " A: All class times are scheduled in PST as I live in Los Angeles.
Q: "I'm in (Europe/Asia/Australia). Is there a class that works with my time zone?" A: Email me! I've made this happen before with a private group. It just takes some logistics.
Q: "Is the $20 per screen or per person?" A: It's per person. Think of it like going to a play or reserving a seat at the Chef's Table in a restaurant: the ticket price gives each person their seat and experience.
Q: "One of my guests is under the legal drinking age for my state/country, may they join?" A: Sorry, no. Besides the legalities, the bar top is a sacred sanctuary for adults to get together and chat about life, and that probably includes things children shouldn't hear!
* Minimum of two people per class, maximum of 16 unless specially requested. Flying solo for a Public Class? Awesome! Reach out directly to hello@iceandalchemy.com and we'll find a class for you! Ingredients, spirits and tools not included.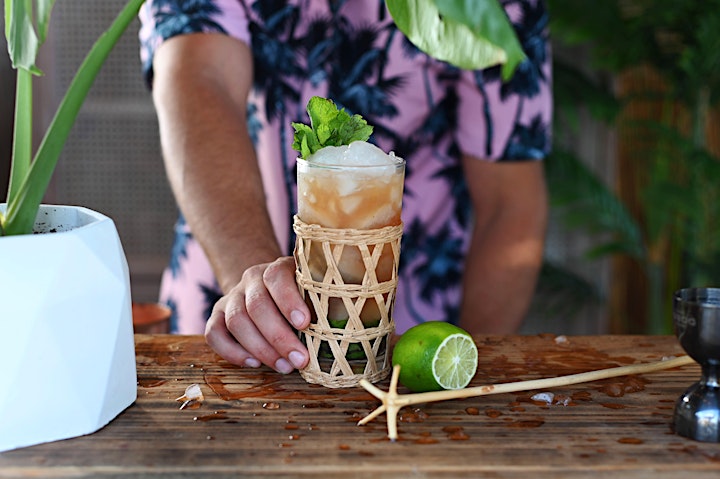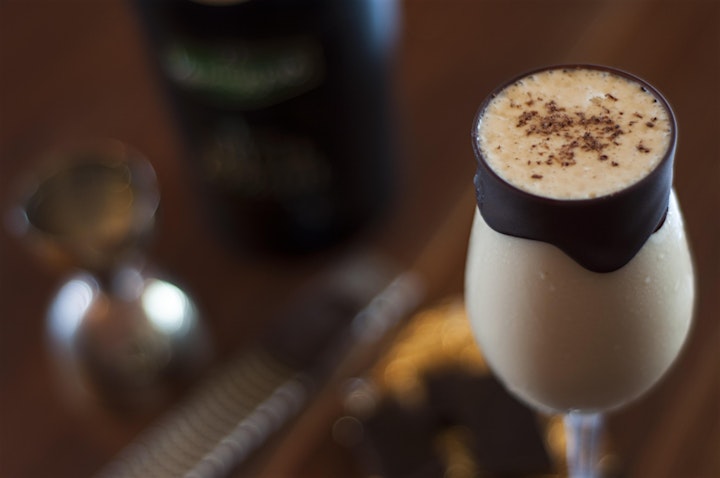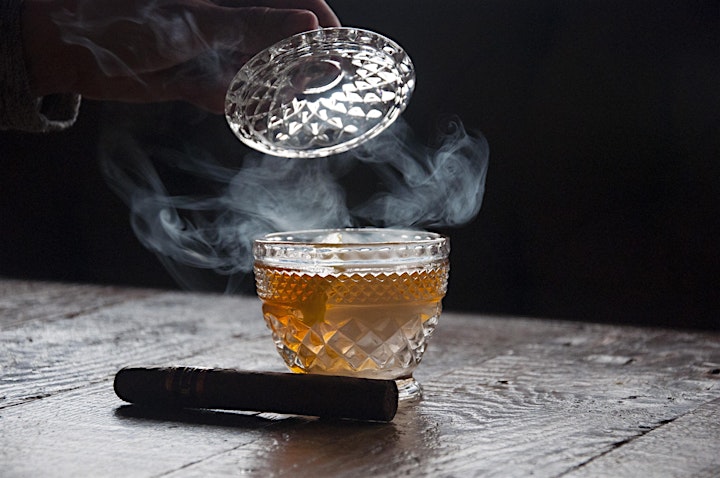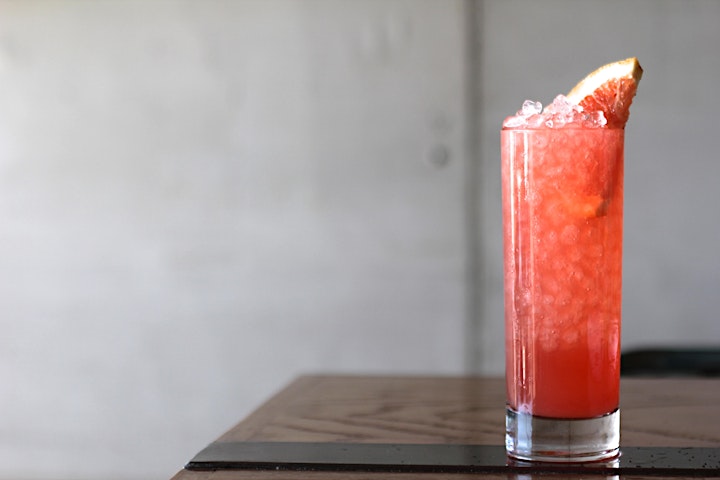 Date and time
Location
Refund policy
Contact the organizer to request a refund.
Eventbrite's fee is nonrefundable.