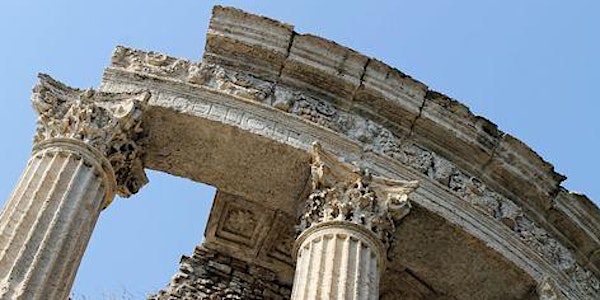 Virtual Classical Architecture Art Tour with Rebecca Swerdlow
Online Live Virtual Classical Architecture Tour. See Egyptian, Greek, and Roman Tombs, Temples, Theaters, and more...
Refund Policy
Contact the organizer to request a refund.
Eventbrite's fee is nonrefundable.
About this event
Take a virtual tour dedicated to the architecture of the ancient Mediterranean. The term "classical architecture" refers to the architecture of the Greeks and Romans. While this tour will survey both Ancient Greek and Roman architecture, it will also explore the influence between these two civilizations and that of Ancient Egypt.
Because the architecture of the Ancient Mediterranean is so expansive, this tour will focus on the continuity and influence of Egyptian, Greek, and Roman architectural styles. Ranging from temples to theaters to tombs, our guide will lead us through the development of design, use of materials, and how structures engage both with their space and the public.
Together, we will identify some of the most influential architectural sites and structures in Egypt and study their building blocks to show that despite their distance, Greco-Roman architecture benefited from Egypt's use of buildings. Conversely, we will also discuss the long arm of Greco-Roman peoples and the effects of imperialism and colonization on architecture in the Mediterranean.
Requirements
This tour is conducted through Zoom. Please have the Zoom App downloaded to your device.
Legal Disclosure
The tour is not recorded due to copyright laws.
About Rebeccah Swerdlow
Rebeccah has designed and will be leading this tour in the spring. She received her undergraduate degree at Loyola University Maryland with a double major in History and Art History, with a focus on Ancient Greece and Rome as a Classical Civilization minor. She has volunteered at her local historical society and the Baltimore Museum of Art and worked in her university gallery. She then received her master's degree at the University of Delaware in Art History where she also worked with curatorial teams for exhibits at the Winterthur Museum and the Pennsylvania Academy of Fine Arts as well as the university's gallery.
Rebeccah specialized in Classical art and architecture throughout her undergraduate studies. At a young age, Rebeccah was able to travel the Mediterranean with her family and see the art and architecture of Egypt, Greece, and Italy. She later studied abroad in Rome to expand on her studies of the Classical world. As a graduate student, Rebeccah also taught undergraduate courses in World Architecture.