Multiple Dates
VIRTUAL CLASSES 4 Teens 13-17 Improv & Stand-Up Comedy, Musical Theater
About this Event
We are very excited to move to a subscription style service for online classes to maximize the value to our students and their parents. Get unlimited access to FOUR WEEKS of classes for just $125. Select the date/time of the first class you wish to attend. See below for current class offerings.
Not ready to commit? You can sign up for ONE class for $25. FOUR classes for $75.
ZOOM links sent after registration.
Also check out our CLASS for Kids and CLASSES for Adults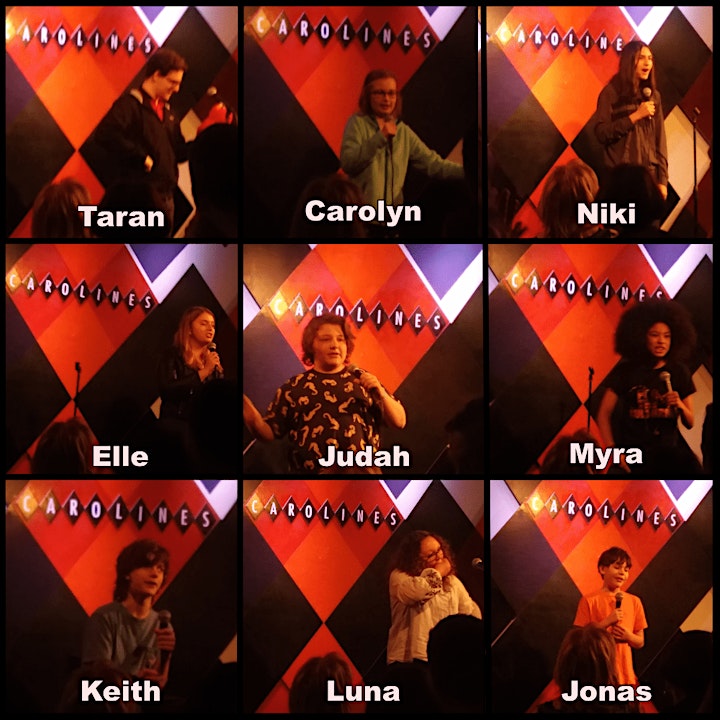 SEPTEMBER 12-OCTOBER 31, 2020 Schedule
Saturdays 9:30am IN PERSON Central Park
Saturdays 12pm Comedy 4 Teens 90 minutes Improv & Stand-Up ALMOST SOLD OUT
Sundays 1pm Advanced Comedy 4 Teens SOLD OUT (By invite only, Email Walter for info)
Sundays 3pm Improv Comedy show for all ages
Mondays 7pm Stand-Up Open Mic with Walter
Tuesdays 5pm
Tuesdays 7pm Musical Theater with Ryan
Wednesdays 7pm Advacned Improv Technique with Sam
Thursday 8pm Improv Comedy Show PG 13
Select UNLIMITED Access option and get as little as $3/hour of classes and shows. Unless otherwise stated above, all classes are for all levels.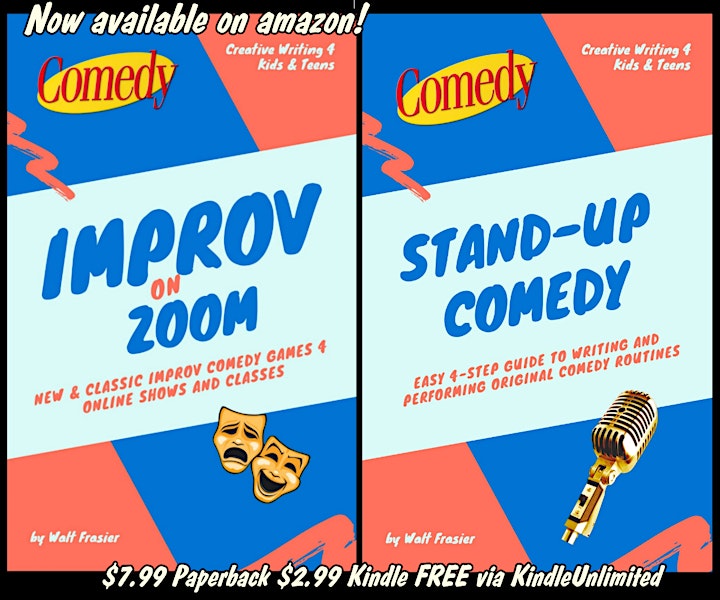 Improv 4 Kids (2 Book Series) now available on Amazon, FREE via KindleUnlimited
Stand-Up Comedy by Walt Fraser is a text book for comics and teachers looking to bring fun creative writing sections into the classroom.
Improv on Zoom by Walt Frasier is a list of games with tips and tricks to play online as well as Improv technique and wisdom.
Walt Frasier has been teaching kids, teens and adults for 18 years. In addition to his comedy school in Times Square (NOW Online) Frasier has worked with hundreds of corporate teams, colleges and K12 schools.
EMAIL eightimprov@gmail.com to book private shows/workshops for schools, camps, community centers and family events can be scheduled anytime for just $200. Up to 100 guests can interact with the artist and enjoy the 45-minute show. (regular $600-800/show LIVE in time square or at your venues)
MORE from EIGHT IS NEVER ENOUGH improv including adult classes and shows for corporate groups, colleges etc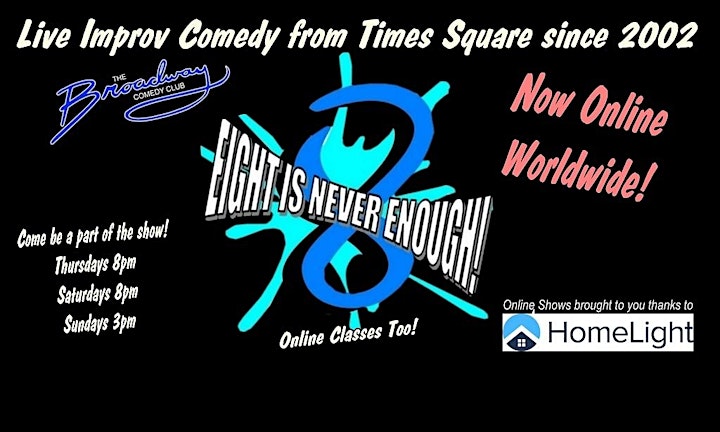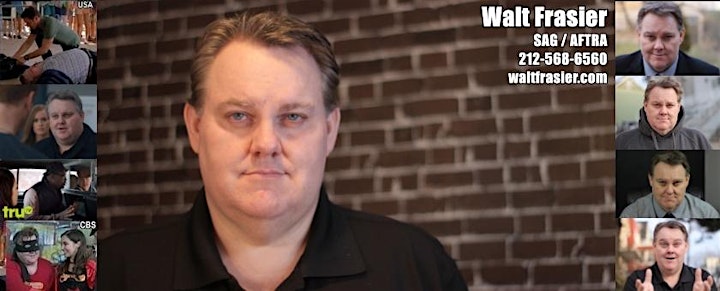 Stand-Up Comedy o Mondays is an Open Mic with some notes. As stated in Walter's book, the eky to growth in Stand-up Comedy is stage time. Prepare your self, GET ON STAGE, then analyze the work.
Comedy 4 Teens combines both Stand-Up and Improv Comedy to teach various life skills and develop the complete performer.
Teacher: Walt Frasier has one of the leading schools in New York City (EIGHT IS NEVER ENOUGH - AKA Improv 4 Kids, Improv 4 Teens) for kids & teens learning both stand-up and improv comedy.. His student, 12yo Carolyn White, was named the "Funniest kid in America" by Kenan Thompson, after winning the SNL star's national talent search.. Mr. Frasier also directs numerous programs in residency at NYC area schools and camps. TV credits include Billions, Royal Pains, Blue Bloods, Lilyhammer, Letterman and NICK. Theater Credit faves include Harold Hill (Music man), Prince Karl Franz (Student Prince), Rodolfo (La Boheme), Henry VIII (A Man for All Seasons), Jack (Where's Charlie), Avram (Fiddler on the Roof). Also the 2nd national tour of Scarlet Pimpernel, multiple Fringe Festival and other original works in NYC.
ADVANCED IMPROV COMEDY with SAM
This class is designed to go past improv basics. Through different drills, exercises and games, we'll strengthen your improv skills. We'll focus on improv techniques that will help you build richer characters, make stronger initiations, and raise the stakes of your scene work by making more dynamic choices.
Teacher: Samuel Van Wyk
MC, Teacher, Corporate Event Specialist. Member of EIGHT IS NEVER ENOUGH since 2017.Sam is a versatile actor based in New York City. He has a Bachelor's Degree in Theatre from Northwestern College in Orange City, Iowa. Since moving to New York, he trained with the famous Upward Citizen's Brigade Theatre where he completed their full curriculum in improvisation and sketch writing. With this training he has worked professionally as an improvisor in short form, long form, and interactive theatre. He has also lead hundreds of classes and workshops from kindergartners to senior executives. Additional credits include regional theater, commercials, and indy films.
Musical Theater
Ryan Hudzik brings a life time of musical training and performance into every class, marrying the artistic with the science of vocal production to create a strong healthy instrument that delivers warm expressive musicality. Every week will include a check in with your body and voice, a warm up and an musical exploration. Bring your favorites songs or Ryan will help select into the music you were born to sing. For professional singers and/or those with big aspirations Ryan will help demystify the audition book. For those just looking to create beauty, or even just rock out your next karaoke night, Ryan is here for you too.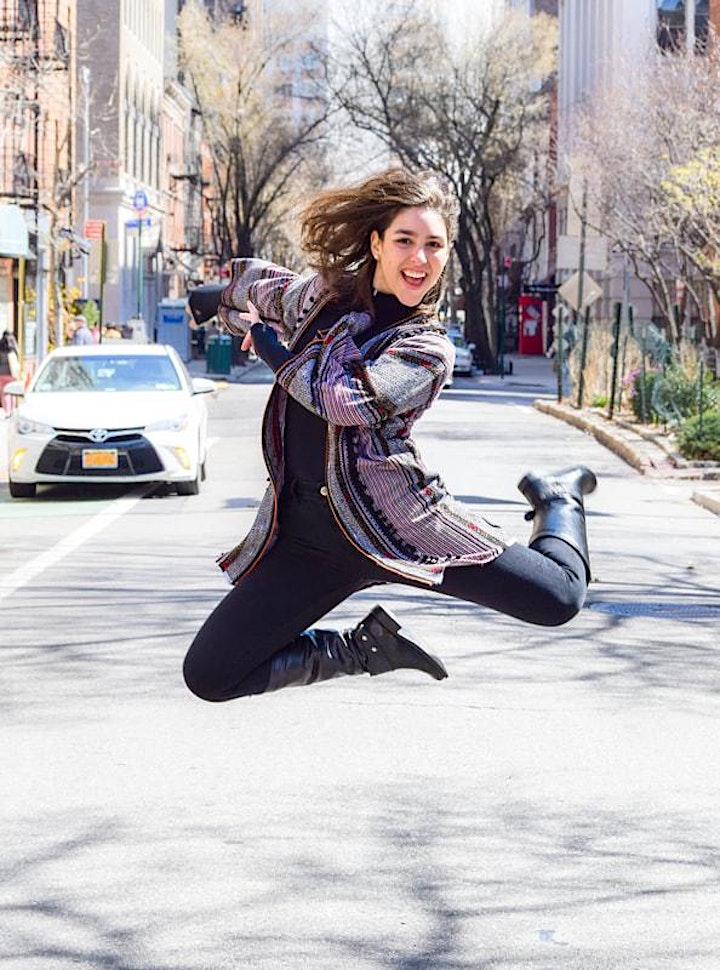 In Person Comedy 4 Kids & Teens CENTRAL PARK with Andrea
Andrea will lead Improv warm up (ZIP ZAP ZUP is back!), and more at 9:30am. 10-11pm master class in performance games. At 10am playing large group games. At 10:30 each week playing a different scene game (switch, columns etc) We welcome students to continue after 11am but we will not have supervision present at that time. Please bring water and hand sanitizer. It could be hot, but hopefully, working in the morning will beat the worst. Please be on time, so Andrea can focus on teaching and not giving directions.