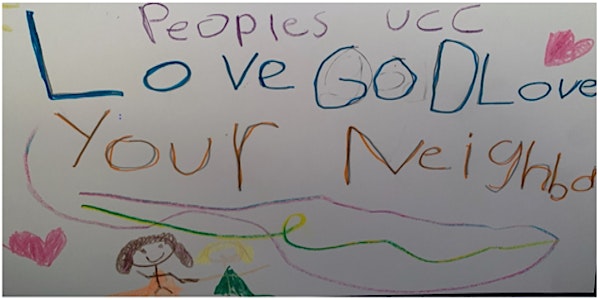 Virtual Church School | Love God, Love Your Neighbor
Bible stories, reflection, creative arts, community service and more!
About this event
Through reading, videos, discussions, and other activities, students will learn and practice ways to work joyfully for justice within their family, school, church, and community. The virtual church school meeting will provide bible learning and activities to introduce age-appropriate topics related to justice and equality for all. Instruction will introduce topics, guide thinking, and suggest activities from which to choose for the rest of the week.
Virtual Church School Meetings will be Sundays, 11:30 AM - 12:30 PM as follows:
Pre-kindergarten (4 years old) to 6th grade - each Sunday
Peoples Youth Ministry (7th - 12th grade) - will meet on the 2nd and 4th Sunday of the month.
Students and teachers must register to get access to the Zoom link and other information. Just click on the Register button! Access to the Church School Online Event Page containing program details, including our private Zoom link, will be made available to you after your registration is confirmed.
Questions? Contact dhwboce2020@gmail.com.