Join Tree House for our virtual Cat'baret broadcast and celebrate 50 years of Tree House.
About this event

For half a century we've pioneered; we are the standard for holistic feline care. We listen to our community and, based on their information and guidance, innovate and lead the way in cat care, colonies, shelters, and - now with our new veterinary wellness center - affordable veterinary health care. We're celebrating and we want you with us.
Virtual Celebration
Our 50th anniversary video premieres on Thursday, October 21st! You can celebrate with the rest of the Tree House community online by watching the video in full with friends and family.
We're partnering with Chicago favorite Lula Cafe to bring you a delicious menu of take-home food and specially selected Tree House wine or beer.
Event Sponsors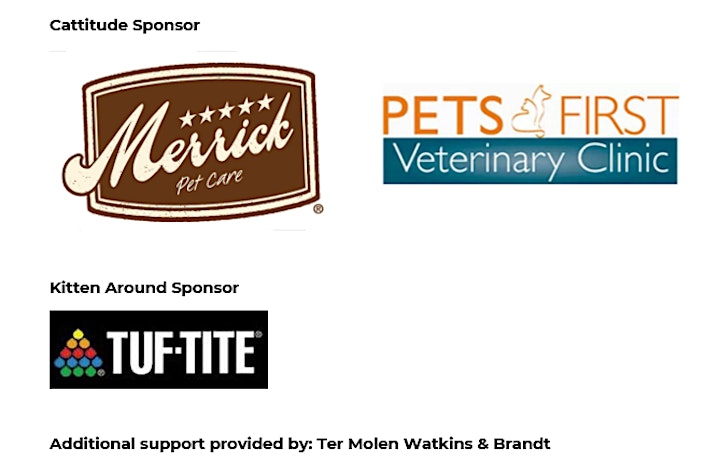 Thank you!
Host Committee
Susan DiManno
Danielle Gantos
Natalie Lynch-Clark
Robert Marovich
Sravya Prabhala
Carolyn Russo
Board of Directors
Ross Mahowald, DVM, President
Ginger Dusek, Vice President and Secretary
Steve Homrich, Treasurer
Matthew Dickerson
Cody England
Barry Fulk
Kat Hindmand, LCSW
Ann Kaplan-Perkins
Paul Legac
Jilliann Smith
Don Souhrada
Eliza Wicher
Colleen Currigan, DVM, Board Emeritus
Tree House Humane Society is a 501(c)3 non-profit organization (EIN: 23-7444825). All donations are 100% tax-deductible. A portion of your ticket may be tax-deductible. Based on the good faith estimate of the Fair Market Value of goods and services donors receive, the tax-deductible portion for a: $150 take home ticket is $85.
Date and time
Location
Refund policy