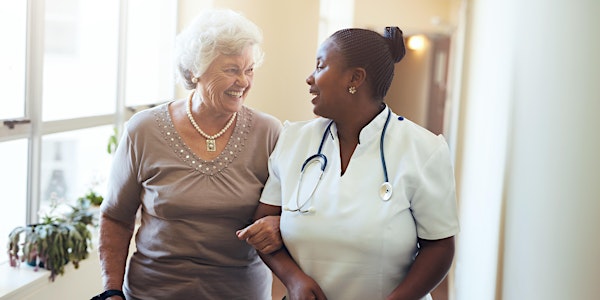 VIRTUAL C.A.L.M. NEW License Training - 3 8-Hour Days 9/6-8/2022
NEW Texas Assisted Living License Training = Tuesday, September 6th - Thursday, September 8th - 8 AM - 4 PM (with Working Lunches both days)
About this event
THREE 8-Hour Class Days!
THIS CLASS DELIVERED VIRTUALLY!
Working Lunches...and short Breaks throughout each day.
This Certified Assisted Living Manager (C.A.L.M.) 24-hour course covers the State of Texas' requirements for a NEW Assisted Living Manager, as well as teaching you the skills you need to succeed and thrive in this profession!
Lin O'Neill, MBA, C.A.L.M., CMCDP, CDP and CADDCT will personally teach this class.
Guest Speakers will be Subject Matter Experts YOU will want to hear!
Schedule
All day 8 AM - 4 PM
DAY 1: Tuesday, September 6th
DAY 2: Wednesday, September 7th
and
DAY 3: Thursday, September 8th
Registration and networking. BYOB (breakfast) 7:30 AM
Classes start promptly at 8:00 AM. Arrivals after 8 AM may be denied class participation.
Have your lunch ready, because we'll have working lunches so we can finish at 4:00 PM each day.
Each Class Member will receive electronic copies of the materials.
Registration is complete once your information and payment are confirmed. No refunds.
Tickets $525
*** Early bird $425 through September 4th at 11:59 PM.
Classes are available in Spanish upon request (and scheduled in advance).
Both CEs and CEUs Available.
Questions? Contact Lin at (214) 557-6555 or lin@alm-ct.com.
We look forward to seeing you online!
Visit our website to see other upcoming classes as they become available.
This training meets the requirements for Texas Department of (HHSC), Chapter 553, Licensing Standards for Assisted Living Facilities, §553.41(a)(1)(B), 24 hours of training for new managers.