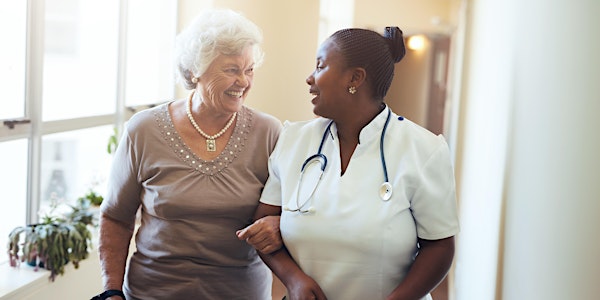 VIRTUAL C.A.L.M. License RENEWAL Weekend Training - ONE 12-Hour Day, 12/17
Texas Assisted Living License RENEWAL Training = Saturday, December 17th, 8 AM - 8 PM (Working Lunch)
About this event
ONE 12-Hour Class Day!
DELIVERED VIRTUALLY!
Working Lunch...and short Breaks throughout the day.
With Guest Speakers You will be HAPPY to hear!
This Certified Assisted Living Manager License RENEWAL (C.A.L.M.) 12-hour course covers the State of Texas' requirements for a Renewing Assisted Living Manager Certification, as well as reviewing the skills you need to continue to succeed and thrive in this profession!
Lin O'Neill, MBA, C.A.L.M., CMCDP, CDP and CADDCT will be the Instructor for this weekend class.
Schedule
DATE: Saturday, December 17th
TIME: 8 AM - 8 PM
Registration and networking. BYOB (breakfast) 7:30 AM
Class starts promptly at 8:00 AM. Arrivals after 8 AM may be denied class participation.
Have your lunch ready, because we'll have a working lunch so we can finish at 8:00 PM.
The day before the first day of class, each Class Member will receive an electronic copy of the materials that will be covered in class and the link for our Zoom classroom.
Registration is complete once your information and payment are confirmed. No refunds.
Tickets $325
*** Early bird $225 through December 15th at 11:59 PM.
Classes available in Spanish upon request (and scheduled in advance).
Both CEs and CEUs Available.
Questions? Contact Lin at (214) 557-6555 or lin@alm-ct.com.
We look forward to seeing you online!
Visit our website to see other upcoming classes as they become available.
This training meets the requirements for Texas Department of (HHSC), Chapter 553, Licensing Standards for Assisted Living Facilities, §553.41(a)(1)(B), 24 hours of training for new managers.