Virtual Calligraphy Demonstration Lecture with Anne Elser
Do you admire beautiful, hand-written script? Then join the Robert C. Williams Museum of Papermaking for this presentation with Anne Elser!
About this event
Description: Do you admire beautiful, hand-written script? Interested in finding out how it is done? Anne Elser is a private calligraphy instructor featured in books and magazines across the country who creates beautiful works for private and corporate clients such as Tiffany&Co, Louis Vuitton, Pace Papers, Martha Stewart Weddings, Saks Fifth Avenue, Bloomingdales, and Speedball to name a few. Elser will be demonstrating various calligraphy scripts in this virtual experience. Starting with a portfolio tour, she will take us through her stunning work and then demonstrate the principles of European Copperplate/English Round Hand, and Spencerians scripts with the pointed pen. She will demonstrate Monoline Writing using a glass dip pen and vibrant colors for letter lovers of all ages. For a special treat, she will close this demonstration out with a script she created, the Open Shaded Script, recently celebrated in the Speedball Textbook 25th edition. We hope you will join us for this amazing FREE demonstration lecture with Anne Elser! This program is oriented towards adult audiences.
Date: Friday, September 24, 2021
Time: 7:30pm - 9:00pm EDT
Cost: FREE
For more information visit our website, or email anna.doll@rbi.gatech.edu
Also visit Anne Elser's Eventbrite page here for more classes !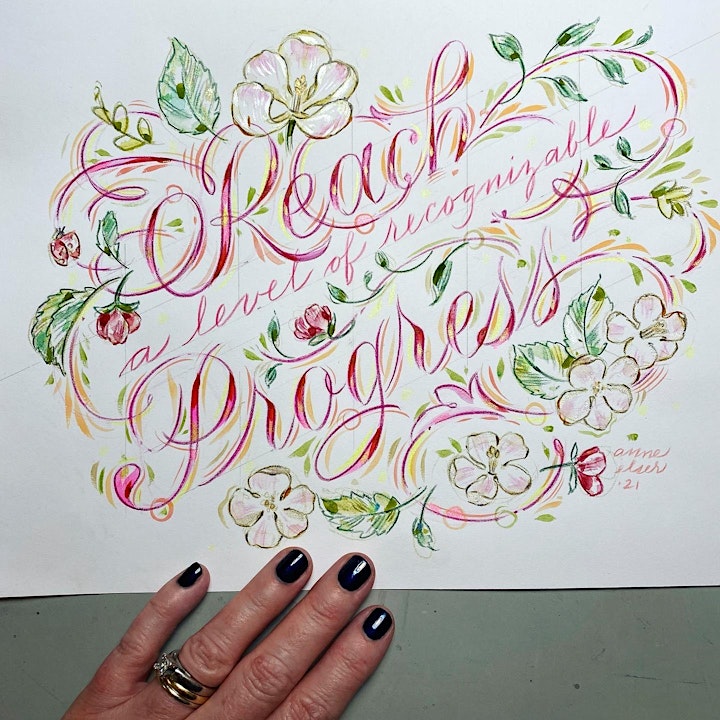 Organizer of Virtual Calligraphy Demonstration Lecture with Anne Elser