Event Information
Location
Los Angeles, CA
Online
Virtual
Los Angeles, CA 90210
Description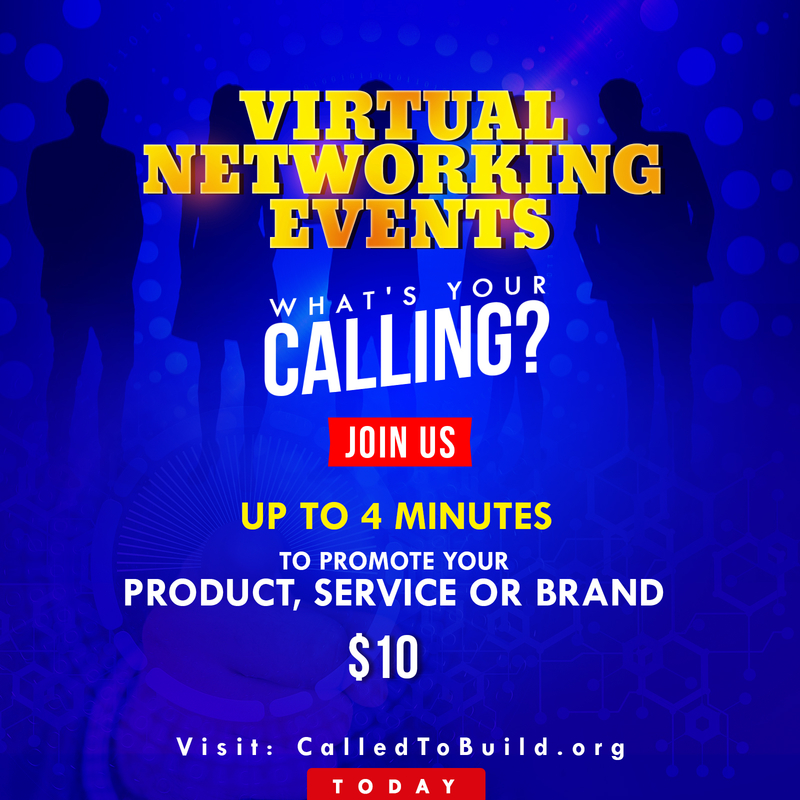 WHAT WE DO
We provide
virtual networking events

for your business!

Build – "to elevate the mentality of self and others around the self."

Whether you are called to build relationships, marriages, businesses, wealth, health, a brand or spiritual pursuits we are all called to build something.

What are you called to build?

Join us SUNDAYS – 4PM – 6PM PST or MONDAYS – 4PM – 6PM PST for our virtual networking events held via Zoom Video Conferencing.

Each attendee will have up to 4 minutes to share their business and what you are called to build. All events are recorded and can be shared on your website and social media.
Date and Time
Location
Los Angeles, CA
Online
Virtual
Los Angeles, CA 90210