Virtual Book Launch Party

Wednesday, September 29, 2010 from 6:00 PM to 7:00 PM (PDT)
Event Details
Join Lissa for a virtual book launch party and listen in as she talks to her Editor and Agent remember all the fun times they had getting the book to print!
Register for the Owning Pink Mojo Tips Newsletter for updates on time and call in information.
Don't forget to preorder your copy of What's Up Down There? Questions You'd Only Ask Your Gynecologist If She Was Your Best Friend on the Owning Pink Bookstore!
The launch party will take place on our Ustream channel. If you want to get ahead of the game, be sure to create a user name  and account with Ustream if you wish to ask questions during the party.
This launch party is presented by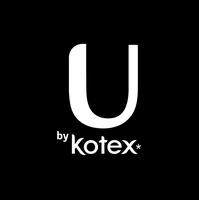 and

Organizer
Owning Pink
Owning Pink is a vibrant and growing online community. Our mission is to hold sacred spaces for women and men to feel safe exploring their authentic selves and owning all the facets of what makes us whole human beings - our creativity, our spirituality, our health, our relationships, our sexuality, our work and ourselves. Please join us at www.owningpink.com