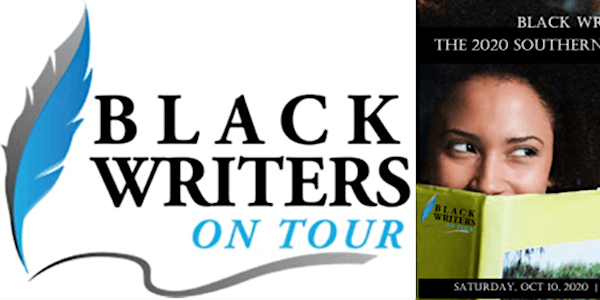 Virtual Black Writers On Tour Annual Book Fair and Business + Tech Expo
This 24th Annual event is Virtual. National Book Fairs, exhibits, business conferences and technology expos. Visit BlackWritersOnTour.com
About this event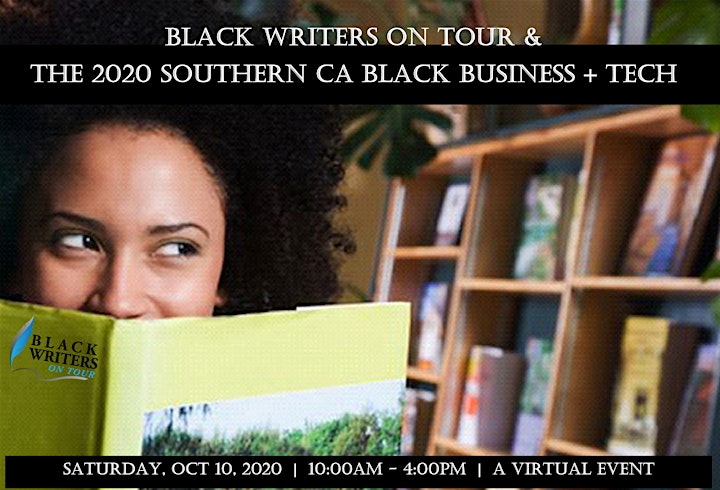 Twenty-Fourth Annual Black Writers On Tour Conference & Southern California Black Business and Tech Expo—All Under One Roof.
VISIT OUR MAIN WEBSITE FOR MORE INFORMATION
Dr. Rosie Milligan brings the largest Black cultural event for Southern California—the Black Writers On Tour Conference & Southern California Black Business and Tech Expo under one roof—Embracing Technology—it's a VIRTUAL EVENT—THE NEW WAY OF DOING BUSINESS.
This powerful, one-day event will be on Saturday, October 10, 2020, from 10:00 A.M. to 4:00 P.M via Hopin platform. We are exposing our authors and vendors nationwide via this platform—a great exposure and a way to expand business. For the conference's twenty-fourth anniversary, Dr. Milligan will collaborate with RGMP—Reginald Grant Mentoring Program, a non-profit that works with youth nationwide, developing and delivering mentoring, STEM and academic English programs. The theme for 2020 is "Literacy is Everybody's Business—Literacy + Technology Changes Lives."
The conference will be more dynamic than ever, with seminars, workshops, and exhibits, highlighting writers, an array of Black businesses, literacy in the 21st century, and career opportunities. Participants will learn how we intertwine tech and literacy in the 21st century. Youth and adults will learn about opportunities in the technology sector. The COVID-19 pandemic heightened our awareness of how far behind African Americans are in technology.
There will be over 50 Black authors, and 25-plus Black businesses, showcasing their products and services under one roof. Businesses today are facing new technology and global-driven business competition, and Black businesses must prepare to meet the challenge. The publishing industry has changed; the Internet, social media, eBooks and print-on-demand have taken the publishing industry in a new direction. The days for aspiring writers to beg, wait and rely on someone else to publish their work are no more. Dr. Milligan has designed the conference to provide writers and aspiring writers with the practical information they need to be successful in the literary industry. There will be authors, local and from across the country, in attendance. For past events, attendance rose to over 3,000.
Black Writers On Tour & Southern California Black Business and Tech Expo connects writers with readers, and consumers with Black businesses. There will be workshops and seminars for writers/aspiring writers, business owners, aspiring entrepreneurs and for the public. You will meet and greet authors and entrepreneurs from across the country.
2020 HIGHLIGHTS: IT'S ABOUT LITERACY + TECHNOLOGY + BUSINESS
General Admission is FREE—There is Something for Everybody!
1. Why Technology Rocks Forum: Meet, Greet and Chat with Successful People Having STEM Plus STEAM Education.
2.Young Writers, "Generation Z: Let Us Have A Voice Too.
3.Strategies for Thriving in Business Versus Merely Surviving in A Depressed Economy.
There will be writers and business workshops throughout the day and will cover a variety of topics, including "How To Write, Publish and Sell Your Book Made Simple," "How to Write a Best-Selling Novel," "Protecting Your Writing Rights, Trademark and Patent Rights," "How to Develop Characters That Leap Off The Page," "How to Operate a Home-Based Business," "Tax Compliance & Recordkeeping," and many more. There are FREE seminars for the public. Visit blackwritersontour.com for paid and free seminar/topics and schedule or call (323) 750-3592.
***
Sponsors contact our offices in Los Angeles -
1425 W. Manchester Ave. Ste. B, Los Angeles, CA 90047
tel: (323) 750-3592 fax: (323) 750-2886, e-mail: drrosie@aol.com