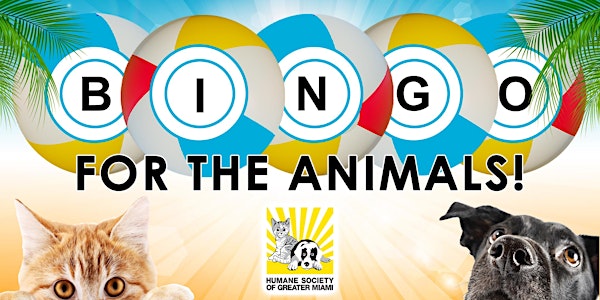 Virtual Bingo for the Animals - Summer Splash Edition
Looking for a game night that supports a good cause? Join us for our Virtual Bingo for the Animals!
About this event
It's hot out - stay cool and have a blast at our Summer Splash Bingo "Paw"ty while supporting the shelter animals at the Humane Society of Greater Miami.
We will play several rounds of Bingo, give away 'paw'some prizes, and feature some adorable shelter pets!
$16 donation gets you 1 bingo card
$26 donation gets you 3 bingo cards
$36 donation gets you 5 bingo cards (best value!)
Multiple cards increase your chances of winning one of our awesome prizes, which include pet baskets, prize packs, and more!
Returning players will receive an EXTRA Bingo card!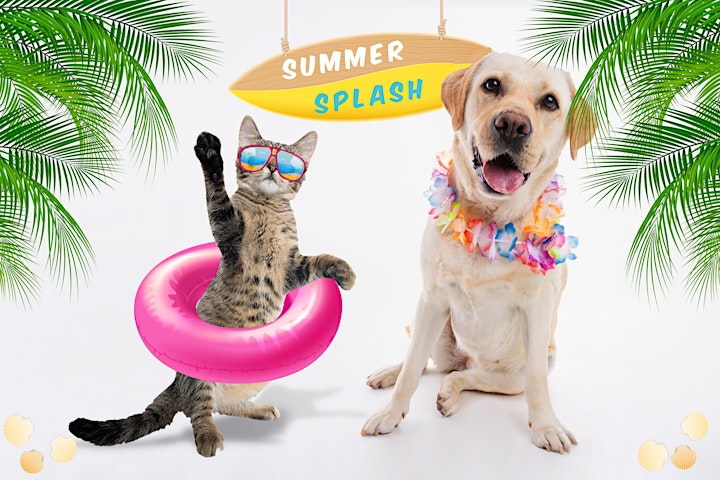 Plus, all players who attend the game dressed in their favorite Summer apparel will have a chance to win an EXTRA awesome prize. Think Hawaiian shirts, leis, pool accessories, etc. and rock your best tropical look!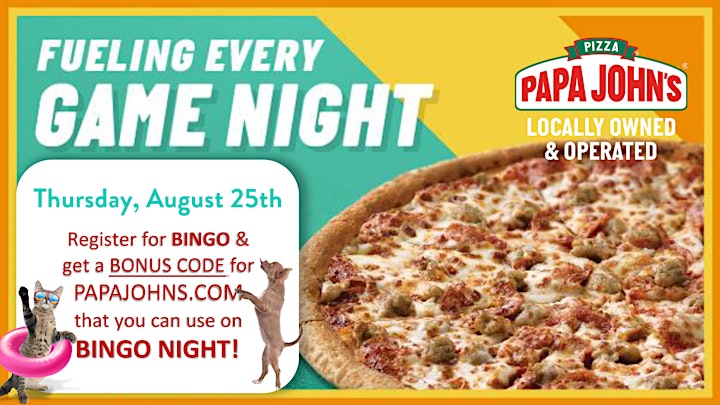 Plus, as a thank you for supporting the Humane Society of Greater Miami, registrants will receive a code for 50% off their entire Papa John's order on Bingo Night. (Code valid for stores in Miami Dade, Broward, and Palm Beach counties only).
Ready to join the fun? Register Now!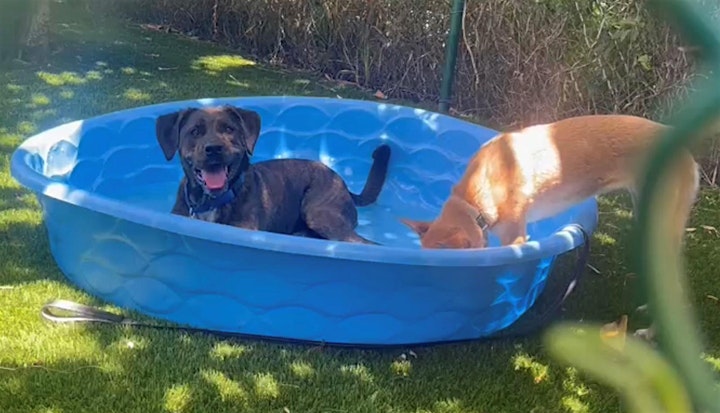 Wrangler and Cece love a little summertime fun! Your participation in our Bingo for the Animals Summer Splash allows us to enrich the lives of all of our shelter pets as we try to connect them with their perfect, fur-ever families!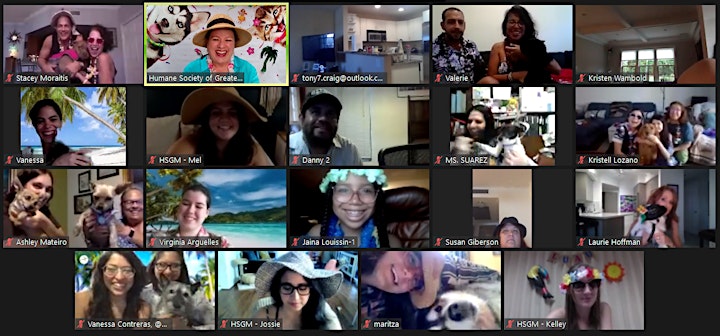 Our last Summer Splash Bingo was a hit! We hope you will join us for another fun event again on the 25th!
Bingo for the Animals will be held on Zoom Video Conference which is a free platform for all. Once you purchase your bingo cards, you will receive a confirmation email with further instructions and the Zoom link for the event.
Registration closes on Thursday, August 25th at12:00 PM so be sure to purchase your bingo cards early!
All participants must be 18 years or older to register and play.
For more information:
Humane Society of Greater Miami