About this Event
We will play several rounds of Bingo, give away 'paw'some prizes, and feature some adorable shelter pets!
$16 donation gets you 1 bingo card
$26 donation gets you 3 bingo cards
$36 donation gets you 5 bingo cards (best value!)
Multiple cards increase your chances of winning one of these awesome prizes!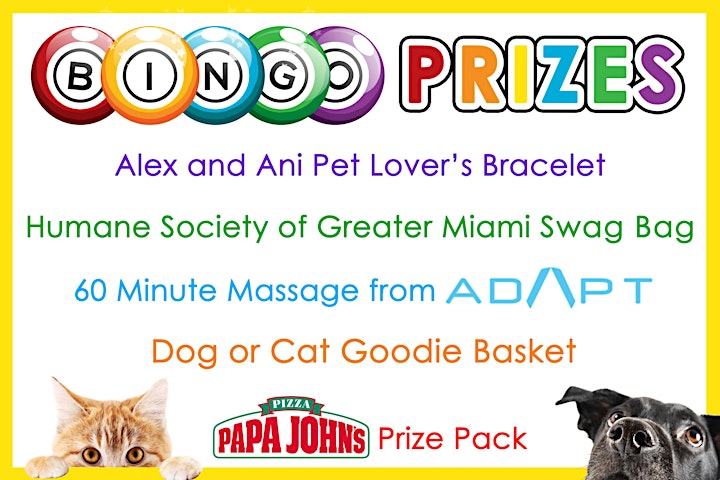 Plus, as a thank you for supporting the Humane Society of Greater Miami registrants will receive a code for 50% off their entire Papa John's order on Bingo Night! (Code valid for stores in Dade, Broward and Palm Beach counties only)
Ready to join the fun? Register Now!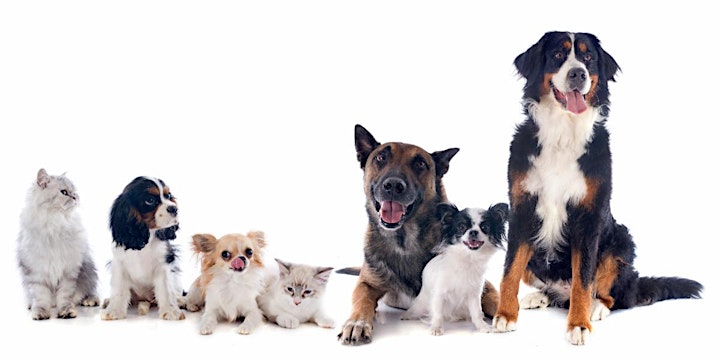 Bingo for the Animals will be held on Zoom Video Conference which is a free platform for all. Once you purchase your bingo cards, you will receive a confirmation email with further instructions and the Zoom link for the event.
Registration closes on Monday, September 21st at 11:30 PM so be sure to purchase your bingo cards early!
All participants must be 18 years or older to play and register.
For more information:
Humane Society of Greater Miami