Description
This Halloween weekend, explore an interactive art gallery featuring over 25 artists from around the world who are using immersive technologies to reimagine what it means to be mortal.
Explore two floors of interactive sound and art installations and watch augmented art come to life before your eyes. Journey through new VR experiences on the Vive, Gear VR, and Oculus Rift. A night of music, art, and discovery awaits.
The VIP portion starts at 6 pm and includes priority admission to preview the show without lines, access to a bar, a VIP swag bag, and more. Purchasing a ticket for a specific time slot ensures no waiting in line. General Admission tickets allow you to explore the AR gallery and installations after signing up for a VR gallery time slot upon arrival.
We are proud to be a part of Re:Imagine | End of Life – a citywide conversation through art, experience, and design. What would it mean for an entire city to reimagine the way we live and die?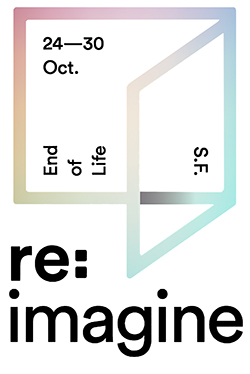 Interested in volunteering? We're looking for amazing volunteers to support the show! Sign-up here: bit.ly/artofdyingVOLUNTEER

Want to make your own AR art? Check out Creating Your Own Augmented Reality - Beginners Workshop on Saturday, October 29 from 1-4 pm.

This is event is possible thanks to your donations, volunteers and our supporters:
The Laundry is a creative space dedicated to fostering creative culture, connection and community. Located in San Francisco's Mission District, this 6000 square foot space hosts an art gallery, experiential events, community workshops and more.
WeLens delivers immersive content to your private event, trade show, or local pop-up.
SubPac - FEEL the physical dimension of sound.
DODOCase - Premium, custom branded Google cardboard virtual reality viewers made in the USA.
Cloud of Goods - pack light and rent gear easy.