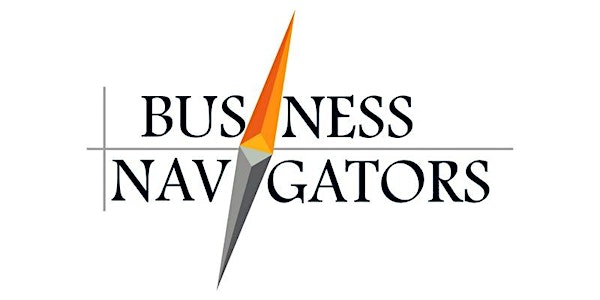 [VIRTUAL] AUG Impact Breakfast-Special Agent Chris Thompson & Miguel Clarke
Join us virtually on Friday, August 19th when Special Agent Chris Thompson gives us a Cybersecurity Update!
About this event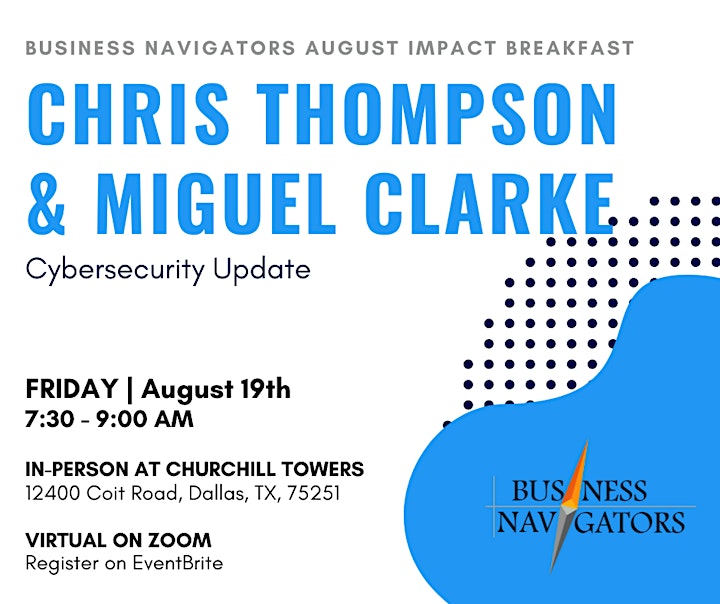 Business Navigators is an organization of business leaders with just one goal in mind – figure out what we can do as individuals and as an organization to help our peers and our community. We call this principle of giving Servant Leadership.
So if you're ready to go beyond thinking, "What's in it for me?" to asking, "How can I help?" then Business Navigators is for you.
Develop trusted relationships based on personal integrity and candor
Hear nationally renowned speakers
Get the latest community updates from business and civic leaders
Share your knowledge with others
Identify ways to support your community
Check us out at businessnavigators.org
We look forward to connecting with you soon!