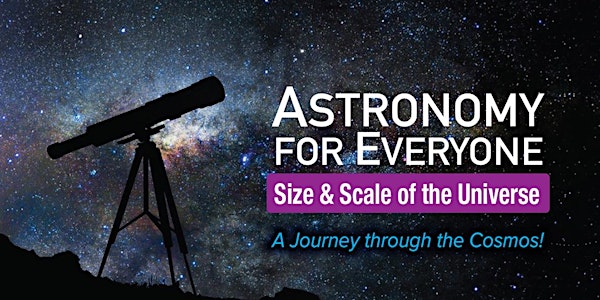 Virtual Astronomy Summer Camp for Youth Webinar
Virtual Astronomy Summer Camp for Youth Webinar
About this event
Looking for an engaging summer program for youth? Award-winning astronomer Kevin Manning, a consultant to NASA, will showcase some of the available summer camp options through his Look Up to the Stars program.
Join us and view some breathtaking images, video-clips, and fun hands-on activities for an unforgettable cosmic journey. In this session, Kevin will preview some of his offerings and will also provide tips for engaging students in hands-on STEM activities.
More About Our Presenter: Kevin is a gifted astronomer, having worked as a consultant with NASA, the Chandra X-Ray Observatory launched on the space shuttle with the Harvard-Smithsonian Center for Astrophysics, and other ground-based observatories. Kevin was both a Wright Fellow and an Einstein Fellow, and did some work with Brookhaven National Laboratory.
Kevin founded Look Up to the Stars with a mission to generate interest and foster scientific literacy nationwide through the delivery of awe-inspiring, educational and entertaining programs. Look Up to the Stars provides 20+ outstanding astronomy programs and classes along with over 24 STEM hands-on activities and two virtual camps