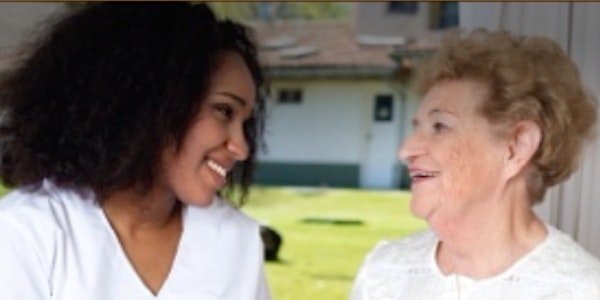 Virtual Alzheimer's Disease and Dementia Care Training - Friday 12/30
Required class for Certified Dementia Practitioner (CDP) application. Delivered Virtually (Zoom) - 8 AM - 4 PM (working lunch)
About this event
Completion of this online class is required to apply for a new, 2-year Certified Dementia Practitioner (CDP) designation.
Schedule
Friday, December 30th: 8 AM - 4 PM
Registration and networking. BYOB (breakfast) 7:30 AM
Classes start promptly at 8:00 AM. Arrivals after 8 AM may be denied class participation.
Have your lunch ready, because we'll have a working lunch so we can finish at 4:00 PM.
Registration is complete once your information and payment are confirmed. No refunds.
Tickets $350
*** Early bird $250 through December 28th at 11:59 PM.
Questions? Contact Lin at (214) 557-6555 or lin@alm-ct.com.
We look forward to seeing you online!
Visit our website to see other upcoming classes as they become available.