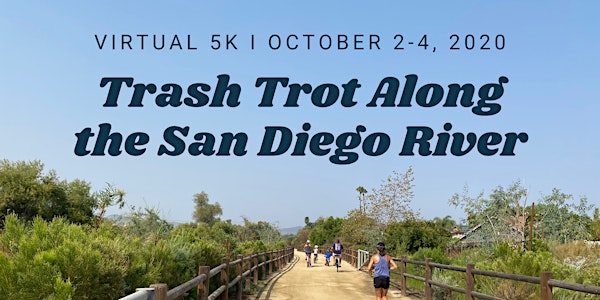 Virtual 5K: Trash Trot Along the San Diego River
You are invited to the San Diego River Park Foundation's first ever Trash Trot Along the San Diego River Virtual 5k!
By The San Diego River Park Foundation
When and where
Date and time
October 2, 2020 · 8am - October 4, 2020 · 7pm PDT
About this event
The San Diego River misses you! What better way to reconnect to our River than by showing it a little love? The San Diego River Park & Trail System offers miles of river-front trails just waiting to be explored! Join our Trash Trot and discover a new section of the river or revisit one of your favorites! With our regular volunteer programs on hold due to COVID-19, this is a great way for you to lend a hand while staying physically distant from others. As you walk, jog, run, bike, or skate along the river on your own, we encourage you to do a solo or family cleanup and pick up trash as you go.
When you participate in our Trash Trot Along the San Diego River on Friday, October 2nd through Sunday, October 4th, you get to personalize your experience by choosing your own river-side route, starting time, pace, and mode of active transportation.
Although we will be staying physically distant and tackling our routes separately, we encourage you to stay connected through social media! We invite you to follow along and share your adventure on our Instagram and Facebook throughout the weekend! Share photos and videos of your fitness feats, trashy treasures, or nature noticings to build our virtual community of trash trotters.
When you register for this free event, we will mail you our limited edition Trash Trot sticker to commemorate this one-of-a-kind event.
This event celebrates National Public Lands Day and is made possible with the generous support of our sponsors: National Environmental Education Foundation and MyPoint Credit Union.
How it Works:
Register: Register for this FREE event to receive maps for three 5k route options and detailed information about how to participate.
Prepare: Once registered, select your route and gather your supplies so you're ready to hit the trail sometime on 10/2 – 10/4! The beauty of this virtual 5k is that you can complete your 5k anytime you want over the course of the entire weekend.
Explore: Complete your 5k route individually or with your household sometime between Friday, October 2nd and Sunday, October 4th. Pick up trash and enjoy the scenic views as you go!
Share: Tag us in your social media posts and use the hashtags: #virtualtrashtrot & #sandiegoriver. By sharing your Trash Trot on social media, you will be entered to win a goodie bag from MyPoint Credit Union.
5K Routes: Trash trotters can choose from the following routes (register to receive route maps and detailed directions).
Runner's Choice: Want to stay local? Make up your own 5k route to pick up trash in your own neighborhood!
Coastal River Route: Take in beautiful views of the San Diego River Estuary as our river meets the Pacific Ocean.
Mission Valley River Route: Explore the hidden gem of Mission Valley along this picturesque River Trail.
Santee River Route: Enjoy the many San Diego River vistas as you follow the Walker Preserve Trail.
Supplies:
Supplies will not be provided for this event. We encourage you to bring the following for a safe and enjoyable experience:
Water
Sun Protection
Face Mask
If you will be picking up trash, be sure you have the following:
Gloves and/or trash grabber
Bag or bucket to collect your trash
Hand sanitizer
Disposal plan for trash (if possible, use your residential trash can)
COVID-19 Safety Guidelines:
Wear a face mask when in 6 feet of others.
Please no gatherings, participate on your own or with members of your household unit.
Trash Removal Guidelines:
Stay on public trails, publicly accessible areas, and public streets/sidewalks, and follow posted trail use guidelines.
Do not pick up trash with your bare hands, always use gloves or a trash grabber.
Do not pick up anything that looks dangerous like broken glass, needles, or other sharp objects.
Do not pick up any dead or injured animals.
Do not pick up any natural materials like leaves, twigs, driftwood, seaweed or any other materials that occur naturally in the outdoors.
Do not approach or remove trash from homeless encampments.
Wash your hands thoroughly after your cleanup.
PLEASE NOTE: By registering for the Trash Trot Along the San Diego River event, you agree The San Diego River Park Foundation and event is NOT responsible for any injury suffered and you waive any claim arising from participation in the event.
Questions? Email Marina Varano at Marina@sandiegoriver.org for more information.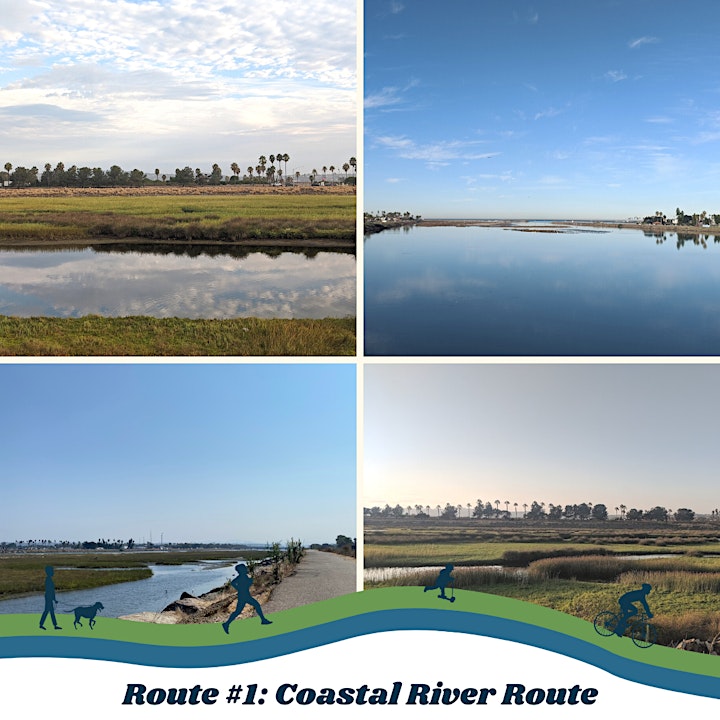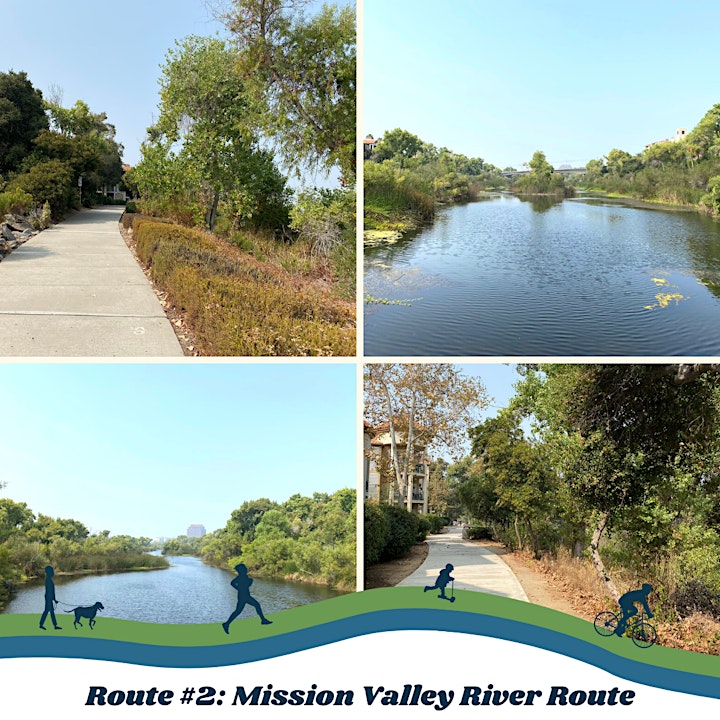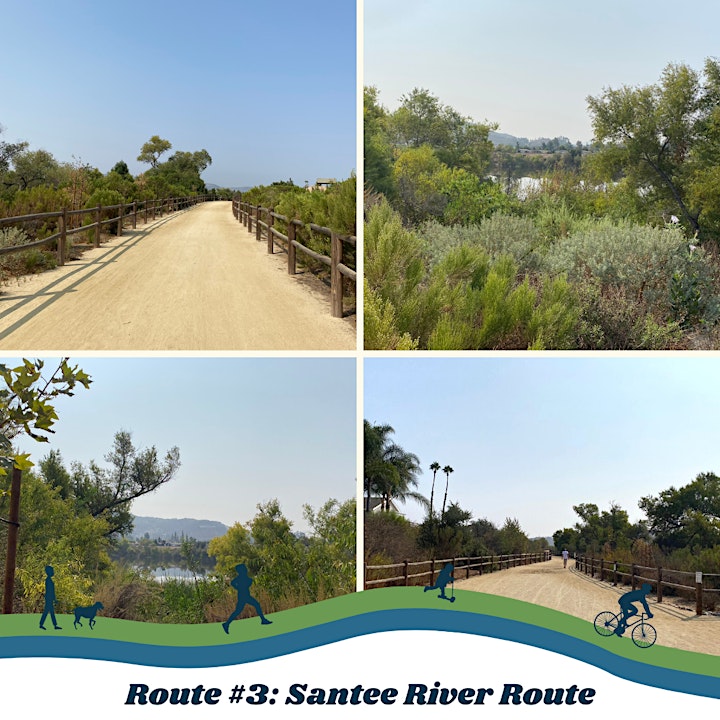 About the organizer
The San Diego River Park Foundation is dedicated to fostering stewardship and appreciation of the region's namesake waterway. In order to protect and enhance the San Diego River as a place for recreation, habitat, and nature discovery, we are dedicated to engaging people to be stewards of the River and working towards the vision of a 52 mile, river-long system of parks, open spaces, and community places.

No matter your ability level, we have volunteer opportunities for nearly anyone who is interested in making a meaningful difference. Our volunteers play a very important role in advancing the River Park and caring for the River system. There are individual and group projects available for river clean-ups, gardening, preserve managements, education programs, water quality monitoring, committees, office work and more!