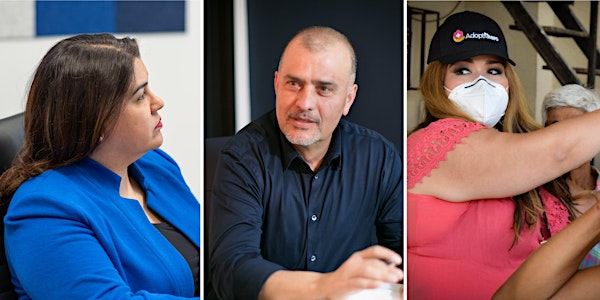 Virtual 2022 State of Latino Entrepreneurship Forum
You are invited to the fully virtual 7th Annual State of Latino Entrepreneurship Forum
About this event
On behalf of Stanford Graduate School of Business and Latino Business Action Network, Stanford Latino Entrepreneurship Initiative is pleased to invite you to join us for the virtual 7th Annual State of Latino Entrepreneurship Forum.
As we continue to consider pathways on how to rebuild and reshape the United States economy amid COVID-19, Latinos play a prominent role in recovery. Latino-owned businesses are the fastest growing business segment in the United States. Over the last 10 years, the number of Latino-owned businesses has grown 44% compared to just 4% for all others. How are these businesses navigating the impacts of COVID-19 and strategizing future growth opportunities?
Join us for our 7th Annual State of Latino Entrepreneurship Forum, where the SLEI research team will reveal their latest findings from their largest survey to date of 15,000 business owners! We will explore the impacts of the pandemic, the quality of jobs created by Latinos, and the financial viability of Latino-owned businesses, among other topics. We will also hear from a panel of successful Latino business owners and leaders who will share their first-hand experience as it relates to these findings.
Due to COVID safety protocols, we will be hosting the event fully virtual. We will be providing a highly engaging and inclusive SOLE forum at the originally scheduled time and date: Friday, January 28th, from 1:00 pm – 3:00 pm PT.