Join us for a global summit featuring girl leaders, youth activists, thought leaders, and influential changemakers
About this event
A two-day virtual Summit bringing together movers and changemakers from around the globe committed to gender equality presented by P&G and its brands Always and Whisper.
For the most up to date speaker announcements visit girlup.org/summit.
Can't wait for the 2021 Global Leadership Summit? From July 7-12, we're visiting a region near you for the Leadership Summit Tour, tackling topics that are important to communities around the world. Once you've registered for Summit you'll be invited to join the Tour.
Who is the Virtual 2021 Global Girl Up Leadership Summit for?
• Changemakers of all ages
• The motivated and fearless
• Those who know they can make a difference and that together we are stronger
• Those with big, bold, ideas
• Those ready to be a leader
• YOU!
About Girl Up
Girl Up is a global leadership development initiative, positioning girls to be leaders in the movement for gender equality. With resources in six languages and 4,500 Girl Up Clubs in more than 125 countries, we've trained 85,500 girls of all backgrounds to create tangible change for girls everywhere.
Girl Up provides leadership training and gives girls tools to become gender equality advocates and activists. Through our programs, girls broaden their social impact skill set, benefit from a platform to tell their stories, and apply STEM for social good. Our girl leaders create real policy change at local and national levels, help raise millions of dollars to support United Nations programs that reach tens of thousands of girls around the world, and build community-based movements. Girl Up was founded by the United Nations Foundation in 2010, and continues to work across a global community of partners to achieve gender equality worldwide.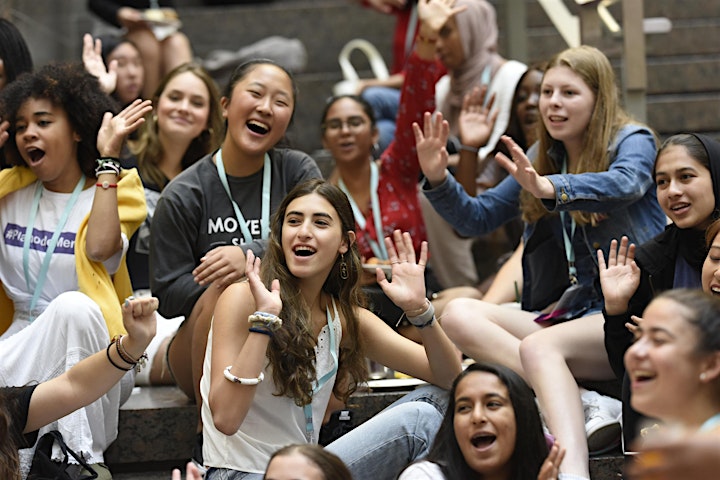 Girl Up's Commitment
All Girl Up programs are open and inclusive of any youth regardless of gender identity, race, religion, ethnicity, political belief, socioeconomic status, sexual orientation, physical ability, or other identity. Girl Up is committed to maintaining a safe and supportive space for our participants. Please see Girl Up's Safety and Security Policy.
For the live programming on Tuesday, July 13th and Wednesday, July 14th captions will be available in Spanish, Portuguese, Mandarin Chinese, and English.

How can I contact the organizer with any questions?
Check out the Summit FAQ page here.
Please email info@girlup.org with any questions or concerns.