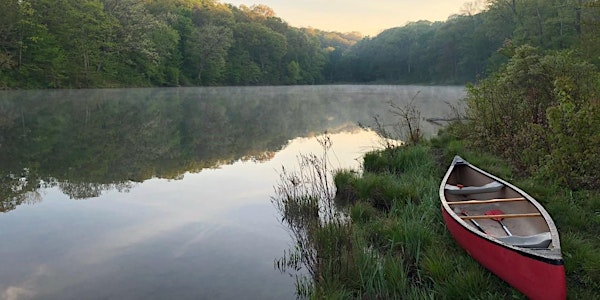 Virtual 2020 Western PA Regional Watershed Workshop: I
Join us for a virtual workshop for watershed organizations where participants will network, share ideas, and gain valuable information.
About this event
The Pennsylvania Organization for Watersheds and Rivers (POWR) and the Pennsylvania Environmental Council (PEC) are excited to invite you to a VIRTUAL gathering of watershed group leaders to share resource, partnership, and program information and reconnect with your network in the Erie and Ohio basins and across the commonwealth.
In some ways, this workshop will be unlike any other that POWR has hosted, but similar to previous events, there will be thoughtful conversations and engaging presentations. At 6 PM, please join us for an informal conversation with your peers- bring dinner, dessert, or a snack and take some time to catch up and share your organization's successes, challenges, and future plans. POWR staff will  facilitate small group conversations with questions and discussion topics to further encourage exciting and fun conversations.
At 7 PM, you'll meet a panel of experts on Floodplain Management and Flood Resilient Communities who will talk about the state of the science, management efforts, and opportunities that could help you advance your organization's watershed protection and community engagement goals. 
We hope you'll join us on Wednesday, October 7 between 6:00 and 8:15 PM for this virtual experience. We look forward to seeing you!
There is no charge to attend. You will receive an email with the link to the online workshop platform no later than Tuesday October 6. 
For more information, please contact Tali MacArthur, Program Manager for Watershed Outreach - Pennsylvania Environmental Council at tmacarthur@pecpa.org or 570-718-6507