Description
Sections Below:
ABOUT THIS EVENT

KEYNOTES AND PRESENTING COMPANIES*

PANELS

OTHER INFORMATION
ABOUT THIS EVENT
Viridian Capital Advisors, LLC, a New York City-based financial and strategic advisory firm dedicated to the cannabis industry, is pleased to announce the first 2017 session of the Viridian Cannabis Investment Series.
Entitled "Cultural Diversity in the Cannabis Industry", this private event will explore opportunities to bring cultural diversity into the cannabis industry by educating and inspiring a more diverse group of professionals to get involved. Cannabis legalization is continuing throughout the U.S. and the world, spearheading the growth of a multi-billion-dollar market. Yet, the industry in general lacks cultural diversity among its entrepreneurs, workforce, and investors.
Viridian's Cultural Diversity in Cannabis event will present industry leading companies, executives, investors, and thought leaders from a variety of cultural backgrounds who will discuss why and how they entered the cannabis industry. Presentations and panel discussions will be followed by networking sessions so that all participants will have the opportunity to meet and engage.
This event is the second session of the Viridian Cannabis Investment Series to be held at this venue. In January 2016, Viridian hosted the first-ever cannabis investment conference in New York, just days after the opening of the city's first medical marijuana dispensaries. More than 200 participants attended, including venture capital, private equity, and family office investors.
Click here or on the image towards the bottom of the page for the Reuters article and video coverage of our last New York event.
WHAT YOU'LL LEARN: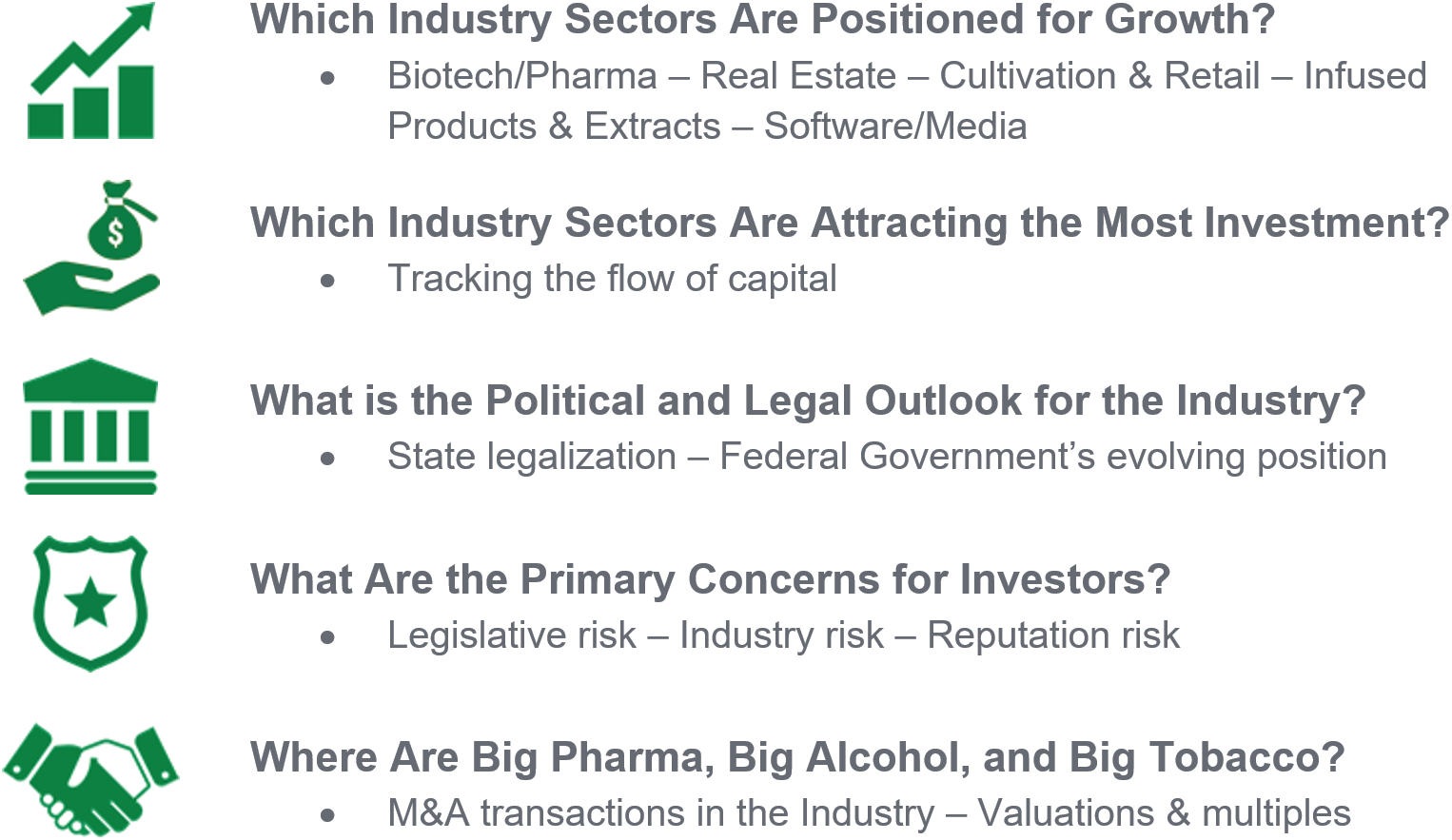 KEYNOTES AND PRESENTING COMPANIES*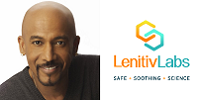 Montel Williams, renowned talk show host, motivational speaker, U.S. Marine & Navy veteran, entrepreneur, medical cannabis advocate, and founder of LenitivLabs.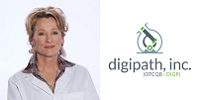 Laboratory Testing: Cindy Orser, Ph.D., Chief Science Officer, Digipath, Inc.*, an independent laboratory testing firm for the cannabis industry.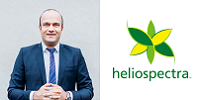 Agriculture Technology – LED Lighting: Ali Ahmadian, Chief Executive Officer, Heliospectra AB*, a world leader in intelligent lighting technology for plant research and greenhouse cultivation.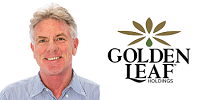 Infused Products & Extracts: Don Robinson, Chief Executive Officer, Golden Leaf Holdings Ltd.*, one of the largest cannabis oil and solution providers in North America built around recognized brands.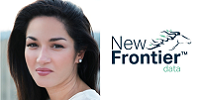 Data & Analytics: Giadha Aguirre DeCarcer, Chief Executive Officer and Founder, New Frontier Data*, a provider of objective, rigorous, and comprehensive analysis and reporting for the nascent and under-served cannabis industry.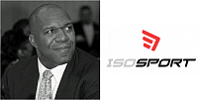 Cannabidiol (CBD) Sports Products: Marvin Washington, Co-Founder, IsoSport*, a producer of a hemp-based line of high-performance products designed to support the needs of professional and "prosumer" athletes.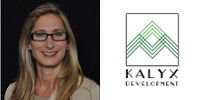 Real Estate: Dawn M. Sandoval, COO of Kalyx Development* Inc., an equity buyer of industrial & commercial real estate and a landlord well-versed in the regulatory, zoning & operational challenges unique to the cannabis industry.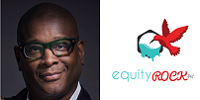 Merchant Financing & Capital: Eric Logan, VP of Business Development & Partner, Equity Rock, Inc.*, a private equity capital firm based out of Portland, Oregon, specializing in data and finance for emerging and highly-regulated industries.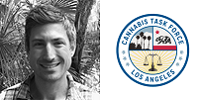 Consulting & Advocacy: Ruben Honig, Executive Director, Los Angeles Cannabis Task Force*, an industry support group dedicated to creating a fair and vibrant cannabis industry in the City of Los Angeles.
For more information on the following presenters, please visit http://www.viridianca.com/viridian-cannabis-investment-series-new-york-2017/.
PANEL: SPORTS AND CANNABIS
Over the past several years, cannabinoids have received increased interest, including from current and former athletes of the NFL, NBA, MLB, NHL, and other organizations, as a therapeutic means to reduce the consumption of more addictive and potentially dangerous drugs such as prescription opioids. Ongoing research has alluded to the efficacy of cannabinoids, particularly the non-psychoactive cannabidiol (CBD), in remediating pain, aiding in recovery, and protecting the long-term health of athletes.
CBD has also been discovered to exhibit neuroprotective effects against chronic traumatic encephalopathy (CTE), a neurodegenerative disease brought about by repeated brain trauma such as that which occurs in high-contact sports like football. CTE has received mainstream coverage through the class action lawsuit by current and former football players against the NFL for damages relates to CTE as well as through the recent feature-length film, Concussion.
We have created this panel in order to drive awareness and education on this matter and to allow these athletes to give their stories on how cannabinoids have helped improve their quality of life.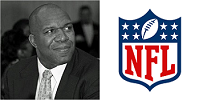 Moderator: Marvin Washington, 11-season veteran and Super Bowl XXXIII champion of the National Football League (New York Jets, San Francisco 49ers, Denver Broncos)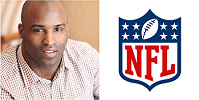 Errick "Ricky" Williams, Heisman Trophy winner, 12-season veteran of the National Football League (New Orleans Saints, Miami Dolphins, Baltimore Ravens), and College Football Hall of Famer.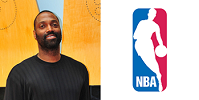 Elliot "Dale" Davis, a 17-season veteran and all-star (2000) of the National Basketball Association (Indiana Pacers, Portland Trail Blazers, Golden State Warriors, Detroit Pistons).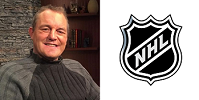 Darren McCarty, 15-season NHL veteran (Detroit Red Wings, Calgary Flames), 4-time Stanley Cup winner (1997, 1998, 2002, 2008), and winner of the NHL Foundation Player Award (2003).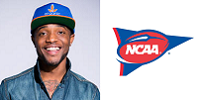 Treyous Jarrells, former running back for Colorado State University
PANEL: WOMEN IN CANNABIS
According to a recent article in High Times, "Women fill 36 percent of executive positions in U.S. cannabis companies that grow, test, sell, and market pot products in this booming business, which is among the fastest growing in the country." Now more than ever, women are making strides to lead this industry. From business leaders to decision makers, advocates, and mothers, women are creating their own lane to be seen and heard.
Many of these women are career changers from corporate to educators to serial entrepreneurs. Successful women who used their skill sets that helped them lead businesses or climb corporate ladders are quickly rising to the top in the cannabis industry. Our Women in Cannabis panel will highlight the successes of some of the women in the cannabis industry as our panelists share their stories of transitioning, fighting stigmas, and leading organizations and businesses.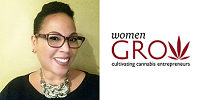 Moderator: Gia Morón, Public Relations Director for Women GROW, the largest women's organization in the cannabis industry committed to cultivating women leaders within the cannabis industry.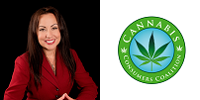 Larisa Bolivar, Executive Director of the Cannabis Consumers Coalition, an organization devoted exclusively to advocating for individual rights of medical and recreational cannabis consumers.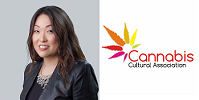 Kristin Jordan, Executive Director of the Cannabis Cultural Association, a nonprofit organization which promotes economic opportunities in the cannabis industry and social justice reform for people of color.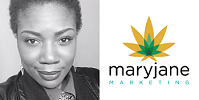 Dasheeda Dawson, President of MaryJane Marketing, a digital-focused strategic marketing and brand management firm supporting cannabis and hemp companies.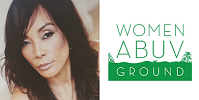 Bonita "Bo" Money, Founder of Women Abuv Ground, a networking organization dedicated to introducing the cannabis business to women of color, and Creator of That Glass Jar™, a cannabis-infused topical.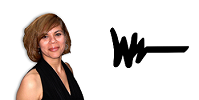 April Walker, CEO of Walker Wear, a heritage lifestyle fashion brand and trailblazer of the street-wear category.
PANEL: VENTURE CAPITAL AND CANNABIS
The venture capital (VC) community has historically been a primary provider of capital for emerging growth companies in newly evolving sectors. Not so in cannabis. Venture capitalists have remained on the sidelines as the cannabis industry has evolved, replaced by family offices, high-net-worth individuals, and special purpose vehicles (SPVs). However, as the cannabis industry matures, it will eventually draw in the VC community. This panel will explore the cannabis industry from a VC perspective as well as how and when this community of investors is likely to jump into cannabis.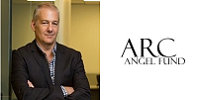 Jeffrey Finkle, Managing Member of the General Partner of Viridian Ventures, a cannabis-focused private equity fund, and Chairman of the Evaluation Committee of ARC Angel Fund, a member-managed angel investing fund based out of New York City.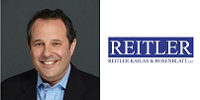 Scott Rosenblatt, Partner at Reitler Kailas & Rosenblatt, a boutique law firm specializing in the venture capital and startup- and growth-stage companies on the East Coast
OTHER INFORMATION
Media Coverage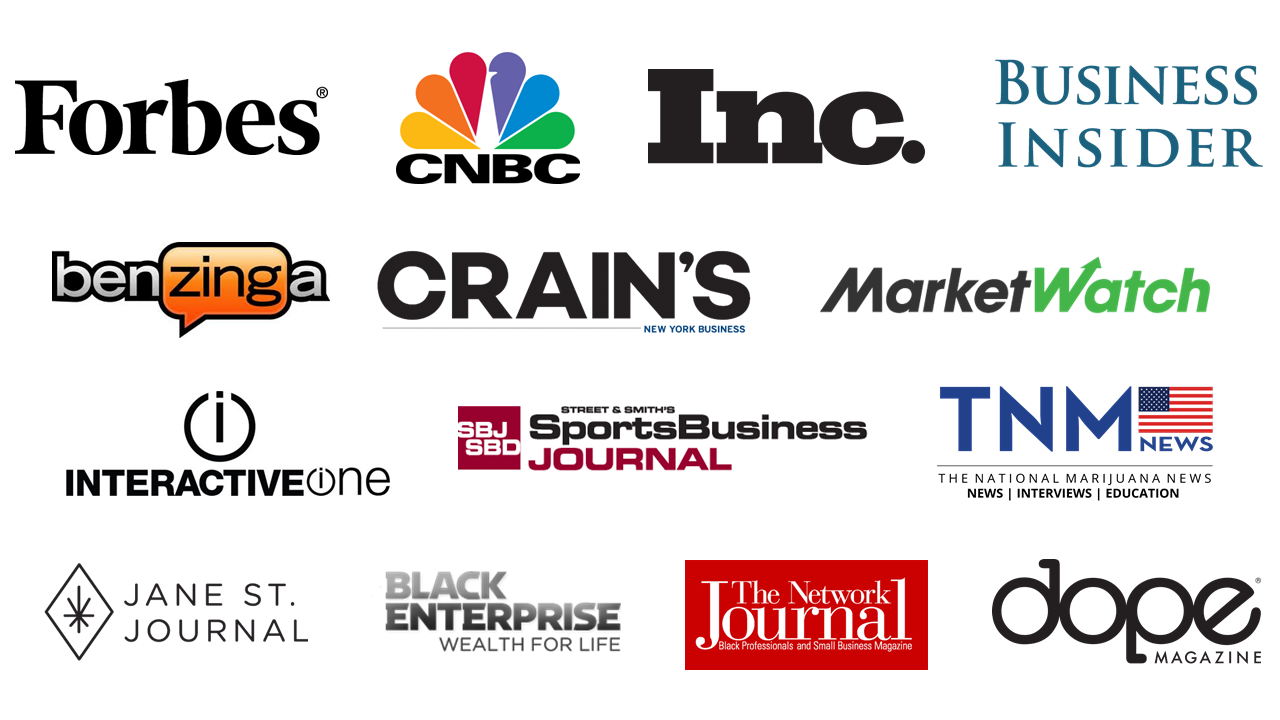 Viridian Capital Advisors Press Contact
Qualified members of the media are invited to register as press for this session of the Viridian Cannabis Investment Series. To request a press badge, contact Harrison Phillips at (212) 209-3086 or hphillips@viridianca.com.

Reuters Article and Video on Viridian Cannabis Investment Series - NYC 2016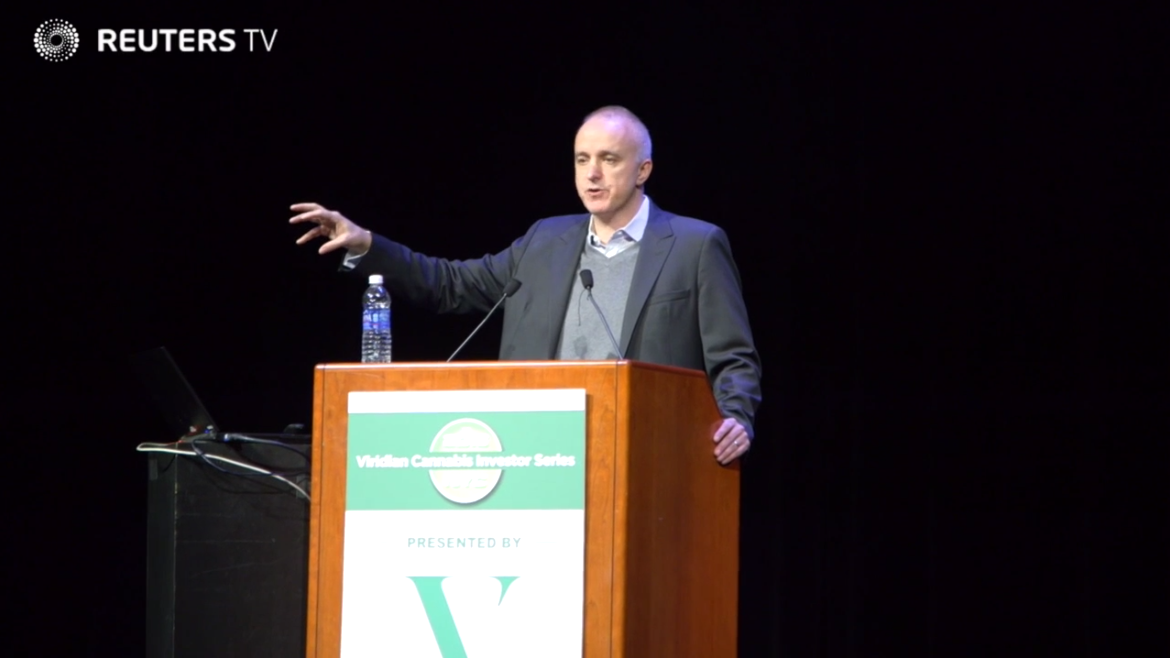 Request for Additional Information
For more information on attending this session of the Viridian Cannabis Investment Series, please contact Harrison Phillips at hphillips@viridianca.com.
Travel and Lodging Info
Lodging - The Empire Hotel
44 West 63rd Street, New York, NY 10023
Phone: (212) 265-7400
Parking - Concerto Garage
513 West 59th St., New York, NY 10019
Phone: (212) 246-5769
Early Bird Special: 5:00 A.M. - 9:00 A.M.
Price: $15.00 (tax incl.)
* Disclaimer: Presenting companies are clients of Viridian Capital Advisors or have a business relationship with Viridian Capital Advisors. Viridian Capital Advisors and its affiliates, as well as their respective partners, directors, shareholders, and employees may have a position in the securities mentioned herein and may make purchases and/or sales from time to time. Viridian Capital Advisors, may act, or may have acted in the past, as a financial advisor, fiscal agent, or underwriter for certain of the companies mentioned herein and may receive, or may have received, a remuneration for their services from those companies.
Note: No securities will be offered during the conference.
Broker-Dealer Services Provided Through Pickwick Capital Partners, LLC – Member FINRA SIPC
Organizer of Viridian Cannabis Investment Series - NYC 3.31.17
Viridian Capital Advisors (www.viridianca.com) is a financial and strategic advisory firm dedicated to the cannabis market. We are a data- and market intelligence-driven firm that provides investment banking, M&A, corporate development, and investor relations services to emerging growth companies in the cannabis sector. Our banking practice, through broker-dealer Pickwick Capital Partners, LLC (Member FINRA/SIPC), provides capital and M&A to fund the growth of our clients, while our advisory practice helps to position and build their businesses. Leveraging our team's decades of high level operating and transactional experience on Wall Street in a variety of emerging sectors, we provide comprehensive strategic and financial solutions that assist cannabis enterprises in realizing their full potential.
Broker-Dealer Services Provided by Pickwick Capital Partners, LLC – Member FINRA SIPC