Description
Virginia's Harem is an all-female sketch group that refuses to be defined by gender except in this sentence. Their collective group personality is fun but kind of disturbing, like your weird drunk aunt or Miss Havisham on one of her good days.
Harem shows are a blend of high-energy sketch comedy and short, low-tech videos that will speak to the quiet shame in your heart when you finish a box of wine alone at home on a Monday night. The ladies of VH would like to make you snort-laugh, but they will settle for simply making an impression (everyone's so busy these days).
Virginia's Harem has performed at SF Sketchfest, the Women in Comedy Festival - Boston, and Hell Yes Fest. See them perform regularly at The New Movement in New Orleans, LA! Or just stay home!
$7 online/$10 @ door
FUN DRINK SPECIALS AT THE BAR!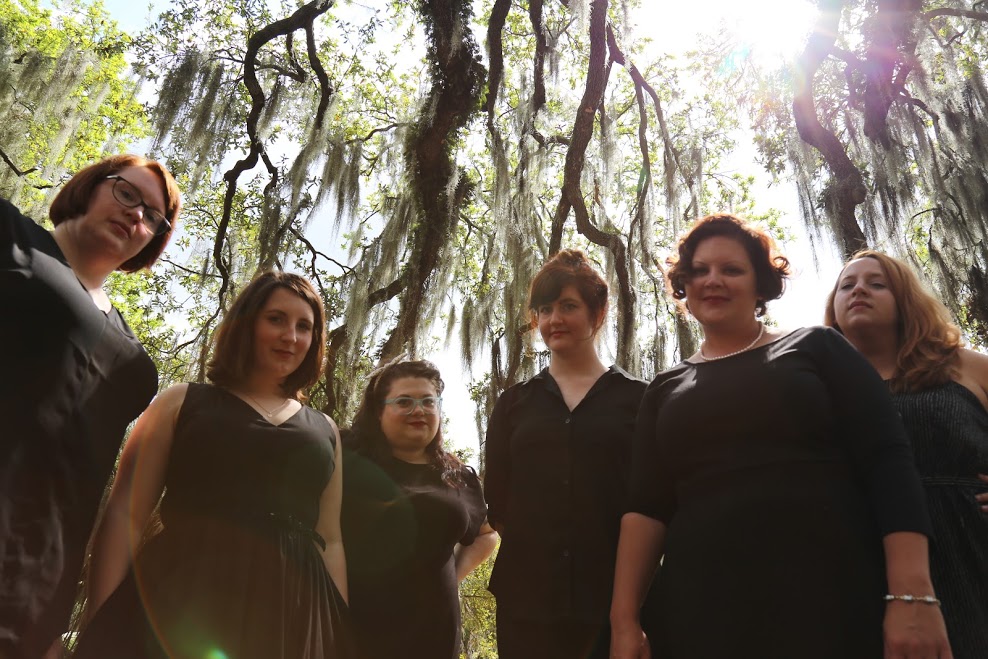 ------------------------
FAQs
Are there ID requirements or an age limit to enter your events?
Unless specifically stated above, our Austin theater is all ages and BYOB. However, if the event states that we're giving out free booze (which sometimes happens), you'll have to show a 21+ ID in order to partake. Our New Orleans theater has a full-service bar in it, so anyone 18 and under must be accompanied by a parent or guardian. Other than that, our programming tends to be PG-13 & up, so keep that in mind.
What's your refund policy?
If you buy an online ticket, you should arrive 30 min before the start of the show to guarantee getting a seat because we also sell tickets at the door and usually have a crowd waiting for no-show seats. If you don't arrive at least 10 min before the show, your seats could be given out to people on our waiting list, and if that happens, you will not be entitled to a refund as we don't offer refunds after the show has started.
------------------------
This show is presented by talent from The New Movement, the nerve center of comedy in the Gulf South. TNM is a duo of bustling conservatories that train the best comedians in New Orleans and Austin, it's an aggressive programming machine that held over 1200 shows across 50 cities in 2015, it's an event production company that produces festivals, workshops, and tours like Hell Yes Fest and the Air Sex Championships, and it's a never-ending hustle to put the south on the comedy map. In New Orleans, arrive early for the show and grab a drink at our patio bar, Rosewood. In Austin, come early to chill in our downtown lobby lounge and meet the best comedians around. Register for our sketch & improv classes year-round at TNMcomedy.com. #WeLiveComedy